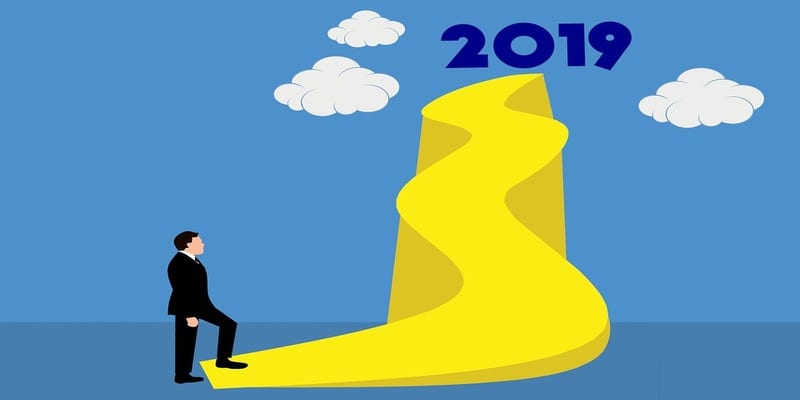 As we come up on the final months of 2018, marketers can look forward with anticipation to 2019. A new year brings new opportunities, new developments and new technologies to be on the lookout for. And since the world of marketing automation moves fast enough as it is, we're here to make sure you can make 2019 your best year in yet.
1: Fallout from the Adobe-Marketo Merger
Earlier this year, we reported that software giant Adobe bought up Marketo for almost five billion dollars. And given that Marketo is one of Gartner's leading vendors in the space, the purchase has proven to be a big shakeup. Thus far, there have been no solid details about the ramifications of the deal and Marketo users have been left mostly in the dark.
Common speculation leans toward Adobe taking a "hands-off" approach to their ownership of Marketo, but no one can tell for certain what the future will bring. We do know that this is a major change in the space with fallout we'll feel down the road. No matter what comes as a result of the buyout, the winds of change are blowing in the automation world and we'll all keep an ear to the ground for news on further developments.
2. Augmented Reality on the Rise
The smart marketer is always looking toward the cutting edge of technology. The next big thing? Augmented and Virtual Reality (AR and VR). Everyone remembers Pokemon Go taking the world by storm three years ago. By taking a familiar brand like Pokemon and integrating it with a new and exciting Augmented Reality technology, game developer Niantic was able to revitalize a brand that hadn't enjoyed that level of popularity since the 90's, with owners Nintendo seeing a 200 percent jump in stock value after the game launched. But like all new technology, the novelty of it will wear off. The modern marketer would do well to jump on the band wagon before that happens.
We've previously covered AR and VR and their small, but effective place in the modern martech landscape. We also cited the staggering percentage of consumers who find brands that use VR/AR in marketing and advertising to be on the cutting edge of their field. And finally, the VR/AR technology industry remains projected to be worth $29.5 billion by the end of 2020. When you take all that into account, the smart money is on VR/AR being big marketing opportunities in 2019.
3. Voice Search Optimization Becomes Key
It seems like just yesterday that everyone started getting up in arms about this new thing called SEO. It was a simpler time, that's for sure. Now SEO is a common concern all organizations grapple with and some have been able to master. But tech advancements have a way of changing the script as soon as you get comfortable with the new status quo.
Enter voice search. The technology saw a meteoric rise in recent years with the emergence of technologies like Amazon's Alexa and Apple's Siri. A recent study shows that customers are much more likely to use voice chat when given the option, citing a much more personal experience and a heightened sense of involvement in the search. As promising as it sounds, voice search requires its own specialized search optimization process. And with the technology's growing ubiquity, it will be more important than ever to learn how to master that process.
4. More Market Value, More Vendor Options
The marketplace for automation vendors is ever-changing. A few short years ago, the space looked completely different; particularly with regard to the number of vendors and relatively limited capabilities thereof. Now there are countless options vying for your dollar and too many functionalities to list. That variety drives capitalism; the market for automation software will be worth $5.5 billion next year. There's already a surplus of options in the solutions market as it is. And as the Marketo buyout continues to unfold, we'll have even more room in the space for new contenders to flex their marketing muscle.