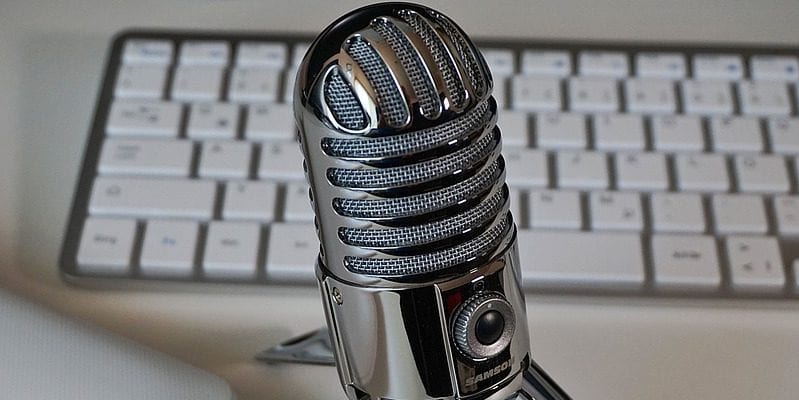 The wide world of marketing can seem a bit daunting at times, even to some of the pros. There's always something new going on and something new to learn. And even though we've covered the top marketing automation books, things in this space can evolve faster than printed media can keep up with. Sometimes you need to learn some new skills on the fly. Sometimes you need to be able to multitask while absorbing the latest industry news. And sometimes, you just want to hear others talk about the market you're so interested in.
Enter marketing automation podcasts. We've searched the web for some of the most informative, engaging, and consistent podcasts discussing marketing software in all its forms. Whether it's your first week on the job or you've been working with marketing automation for years, these podcasts are sure to teach you something new.
The Marketing Automation Discussion
One of the newer shows on the list, the Marketing Automation Discussion is exactly what the title promises. Released roughly once a week, every episode sees showrunner  Alex Glenn facilitate a dialogue with established professionals in the space. The topics covered run the gamut on the B2B marketing spectrum: from CRM Automation strategy, to GDPR compliance, to chatbots, to cold email campaign tips, and everything in between. Unique to the show is a large number of episodes focused on a variety of ways to maximize synergy between marketing and sales teams.
The ActiveCampaign podcast, as you'd expect, is produced by ActiveCampaign. The company's Director of Education Chris Davis hosts this show and covers a much broader range of topics than the Marketing Automation Discussion. The show boasts an impressive 84-episode library with an average run time of 30-60 minutes. Over two dozen of these episodes focus solely on improving your marketing automation strategy with the remaining 60 or so covering topics adjacent to marketing automation. As it is produced by a vendor, there are a handful of episodes about ActiveCampaign's products, and obviously you may not find as much value in those if you aren't using their product.
Two of the most qualified hosts on this list,  Sam Biardo and Steve Chipman have each been working with CRM automation for decades at their respective companies. Their expertise in the space has kept their show running  since 2013. Each episode they'll talk between themselves (and sometimes a guest) about automation news, CRM news, marketing strategies, and have some light conversation. Biardo and Chipman have real industry cred; their word carries a weight that the other hosts just don't have yet. And for what it's worth, their co-hosting chemistry is second to none; they're as entertaining as they are informative.
Focusing on both Marketing and Sales Automation, Sales Flow has perhaps the most impressive guest list of the featured programs on this list. Hosts Sean Zinsmeister and John J. Wall consistently bring on some particularly insightful voices in the automation space including high level professionals at Oracle, Hubspot, and Marketo. And if that caliber of guest alone isn't enticing enough to warrant a follow on Soundcloud, then the discussions on marketing automation, how to start bolstering your B2B repertoire, and general pointers for your businesses are sure to get your attention.
The longest running podcast on our list Marketing Over Coffee goes all the way back to 2007. Marketing Over Coffee is another project from Stack and Flow co-host John J. Wall and his associate Christopher Penn. This show covers marketing in all of its aspects, and keeps listeners up to date on the latest news and developments in the field, as well as providing some quick tips to improve your marketing game. The main draw? Each show clocks in around 20 minutes, making them ideal for commute listening or for anytime you can't really spare an hour-plus on a podcast.