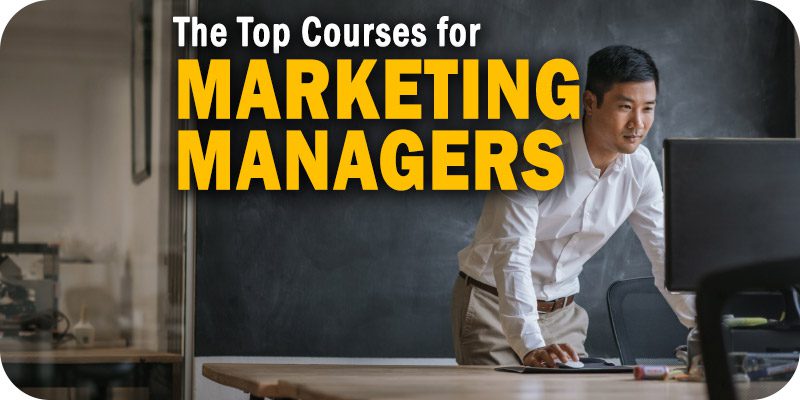 The editors at Solutions Review have spotlighted some of the best certification courses for marketing managers to consider taking as they continue to refine and expand their professional skills. Solutions Review participates in affiliate programs and may make a small commission from products purchased through this resource.
Marketing is one of the fundamental pillars of any company's strategy and growth. With global markets and industry best practices continuing to evolve, it's as essential as ever for marketing managers and their departments to invest in their marketing skills and expertise. It isn't easy to do that in a vacuum, which is why the team at Solutions Review compiled the following list of top-rated certification courses for marketing managers.
These training and certification courses for marketing managers can help professionals fine-tune their existing skills, learn new industry insights, branch out into new markets, and equip them with the skills they need to guide their teams to continued and lasting success.
The Best Certification Courses for Marketing Managers
---
OUR TAKE: Stay on top of the newest SEO best practices with this expert-level course, which covers on-page SEO, off-page SEO, link-building tools, and other insights into optimizing your marketing material for search.
Platform: Udemy
Description: Search engine optimization is one of the essential tools in a marketer's repertoire, but with best practices constantly in flux, it can be challenging to stay on top of all the newest trends. That's what this advanced course wants to help marketers manage. The program covers fundamental and emerging SEO topics like topical relevancy, LSI keywords, implementing advanced on-page SEO analyses, internal linking, click depth, Google's AI systems, link-building techniques, optimizing for voice search, increasing conversions, and more.
GO TO COURSE
---
OUR TAKE: If you're new to marketing and data analysis, this program is designed for you. Students can expect to learn the foundational marketing and analytics tools to help them advance in their careers.
Platform: Udacity
Description: Marketing analytics is a foundational pillar to successful strategies and is especially valuable for marketing managers looking to curate and spearhead their team's marketing efforts. With this top-rated certification course, marketing professionals will review the fundamentals of collecting and analyzing marketing data and fine-tune their insights. The program will help these managers teach their teams to model different marketing scenarios, apply essential design principles in creating meaningful data visualizations, and communicate findings with popular analytics apps like Tableau and Google Analytics. 
---
OUR TAKE: If you want to shift your professional goals or expand your marketing expertise into an even broader field, this program is for you. You can expect to learn how product strategy, design, development, and release influence the success of a finished product.
Platform: Udacity
Description: While product managers have different responsibilities than marketers, there is a considerable crossover. A product manager needs to spearhead the design and delivery of products and features by meeting the target customer's needs. Product managers need to understand their audience's wants and needs—the same information marketers use to develop successful marketing strategies. With this course, professionals across industries and departments will learn to build execution timelines, manage competition priorities, communicate product roadmaps, build consensus among stakeholders, and create go-to-market plans based on each product's KPIs.
---
OUR TAKE: Give your marketing team's B2B efforts a boost with the tips, insights, and best practices covered in this advanced-level course.
Platform: Udemy
Description: This program is for marketing, demand generation, and business development managers who want to expand their skills and insights across B2B marketing, lead generation, account-based marketing (ABM), and business development. The program is 4.5-hours in length and comes from Dekker Fraser, a marketing executive who is a published author with experience as a marketing manager for Sony and several Google-backed businesses. His course covers social media advertising campaigns, branding, evidence-based website design, competitive analysis, trigger events, B2B funnels, and more.
GO TO COURSE
---
OUR TAKE: While not explicitly geared toward marketers, this 3-course program is packed with tips, best practices, and lessons designed to help professionals across industries improve their communication and presentation in ways that resonate with audiences better.
Platform: edX
Description: Offered by Doane University (DoaneX) and taught by Debora Sepich, the Director of Graduate Business and Technology Programs at the university, this course will help students learn essential business communication skills and tools to help their company succeed. Across three self-paced courses and approximately three months, the program covers topics like communication models, effective listening, utilizing emotional intelligence in communication, presentation models, storytelling in presentations, and more. These takeaways transcend industries and help marketing professionals in various roles and markets improve their strategies and successes.
---
OUR TAKE: Strategy development and management is a crucial part of marketing, and this professional certification program will teach you to identify, define, and optimize your marketing efforts to create lasting customer relationships and boost profits.
Platform: edX
Description: Students who enroll in this five-month certification program will learn to identify the competitive advantages of their company, refine business strategies to increase revenue, leverage customer relationships, embrace iterative models for customer interactions, identify marketing opportunities, and create a portfolio of interconnected systems targeted toward different target audiences. The program is offered through The Wharton School of the University of Pennsylvania and is taught by Christian Terwiesch and Nicolaj Siggelkow.
---
OUR TAKE: Facebook is one of the most valuable social media platforms for marketers, so it's essential to know how to utilize it. This course is designed to take beginners and equip them with the Facebook marketing skills they need to be fully job-ready.
Provider: Coursera
Description: Developed for beginners with little-to-no experience, this online certification can be completed in approximately six months. Students will learn about marketing content development, ad management, performance advertising, brand development, paid ads, Instagram marketing, and much more. The course consists of lectures, readings, assignments, and hands-on projects to help students develop their social media marketing skillsets.
---
---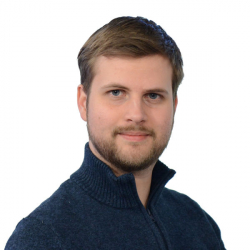 Latest posts by William Jepma
(see all)