Upland Software has announced the launch of Altify Sales Reference Manager, a reference application built natively on the Salesforce platform. The new platform is designed to help B2B sellers widen their pool of reference accounts within Salesforce, increase deal velocity, and maximize win rates. The Altify Sales Reference Manager platform is available now on the Salesforce AppExchange.
Our
Free Marketing Automation Buyer's Guide
helps you evaluate the best solution for your use case and features profiles of the leading providers, as well as a category overview of the marketplace.
Upland Software helps global companies accelerate their digital transformation initiatives by providing them with a library of cloud-based software. Its Altify solution is an account planning software for sales optimization that offers users relationship maps, account management, opportunity management, sales process management, and sales reference management functionalities. Companies can use these tools to optimize enterprise sales cycles, generate insights, align teams, and empower sales performances with end-to-end guided selling features.
The Upland Altify Sales Reference Manager will provide customers with targeted reference account suggestions sent directly to Salesforce's opportunity records. This functionality will save sales teams time and automatically route new reference requests to relationship owners for approval. The Sales Reference Manager will also match Salesforce opportunities with reference accounts and contacts to ensure they stay referenceable, even if contacts change roles or companies.
Patrick Morrissey, the SVP and General Manager for Enterprise Sales and Marketing Solutions at Upland, says, "To close deals, revenue teams and Upland customers need access to contacts who are willing to join live peer-to-peer reference calls. But finding the right contact, especially on a tight deadline, is a recurring challenge in traditional selling processes. Sales Reference Manager reduces the bottleneck facing B2B revenue teams, placing control in the hands of the actual relationship holders and doing so natively within Salesforce."
Learn more about Upland Software.
---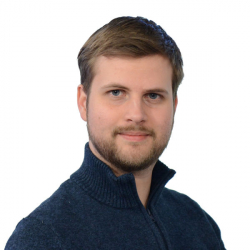 Latest posts by William Jepma
(see all)