What 2023 Will Hold For Sales Teams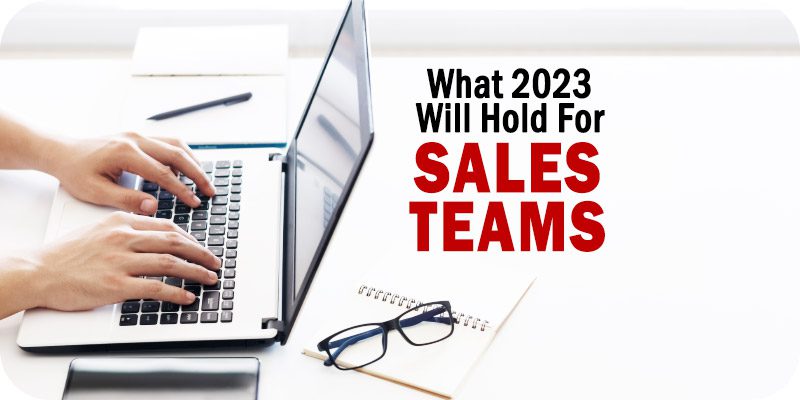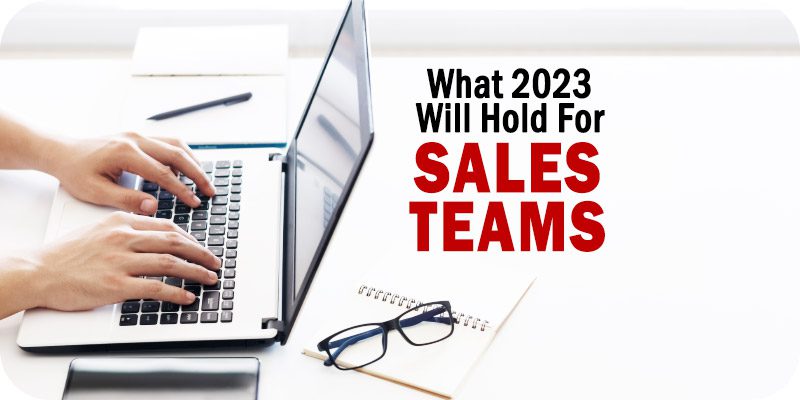 As part of Solutions Review's Contributed Content Series—a collection of articles written by industry thought leaders in maturing software categories—Yamini Bhat, the co-founder and CEO of Vymo, outlines what will (and won't) work for sales teams in 2023 and beyond.
There was plenty of promise in early 2020 when sales predictions included personalization, the use of analytics, and the need for optimized solutions. Then COVID-19 changed everything and saw the world exponentially embracing digital options. As online buying experiences got faster and sleeker, people became accustomed to a seamless experience with superior customer engagement. These expectations also influence the workplace. As customer journeys continue to be phygital—the integration of physical and digital elements—sales leaders need to look at these trends to determine what will work for their teams in the year ahead.  
Is there a fail-proof strategy to win over customers? Here's what will work and what won't.  
What Will Work
Building intuitive customer journeys
Netflix offers personalized movie recommendations by combing through tons of data points. By one estimate, a whopping 80 percent of the content viewed on the platform came via the recommendation system. Once the credits roll, viewers are directed to the next episode of the series or another similar offering. Amazon, Spotify, and even FedEx have heavily invested in understanding how customers use their platforms. The ability to intelligently guess a customer's needs or become a one-stop shop is now a primary business objective and differentiator in the market.  
Customers do not have the patience to wait out the purchase lifecycle. Real value resides not only in the products and services a company provides but also in its delivery. Therefore, sellers must leverage the right tools and analytics to build a journey that addresses the buyers' needs.  
Digital empowerment
Traditional organizations continue to have a strong advantage due to the depth and versatility of their offerings. Take insurance, for example; traditional insurers have robust product offerings and an extensive customer base that keep them on the leading edge. On the other hand, their legacy organization structures and internal, outdated tech stacks blunt that edge. They may still be ahead of the game now, but the old playbook won't work moving forward.  
Kate Leggett, Principal Analyst at Forrester Research, recently addressed this issue at an ITC event, saying, "They use over a dozen disconnected systems over a workday! They are hunting and toggling between various systems to get work done, and it can really slow them down." 
Winning isn't just about going digital with the right tech stack. It's also about ensuring that the output is seller-friendly—mobile-first, real-time, and available through a unified dashboard or single pane of glass.
Coaching networks
According to RAIN Group, the average sales rep takes eight touchpoints to generate a conversion. Top performers do it in five. Replicating what top-quartile sales reps are doing can significantly impact overall sales productivity. Many organizations will invest heavily in developing artificial intelligence and machine learning algorithms to identify the most profitable behaviors and correlate them to tangible sales outcomes. Giving sellers access to these playbooks, best practices, and insights at the right moments will be a priority for technology leaders. 
This way, sales teams are automatically getting upskilled by imitating the winning behaviors of the best workers, driven via a nudge or intervention. Sales organizations that can identify and address these gaps through light rewiring (rather than a massive transformation) will gain a massive technological lead.
What Won't Work
Average understanding of customer needs
Asking a customer the same thing in two different ways, and engaging with a customer without complete information and background, is a massive setback to the selling process. With plenty of data available within the organization and on external websites, sellers should be able to stitch together a good understanding of what their customers need. An in-person conversation should be the next step of the process to deepen the understanding of their need and look for answers.
The wrong approach to engaging buyers
Approaching a buyer without consent or selling products and services that fetch sellers' incentives but do little to the buyer are sales techniques that need to go out the window. Customers are willing to take a seller's advice to address a problem statement. Instead of pushing solutions that garner the highest commission, sellers need to listen and understand the customer's pain points to provide the best possible answer to the problem.
Wait for the overall digital transformation
Sales teams need to be innovative and can't afford to wait until the larger organization is due for a digital transformation. The value that digital tools bring to a sales team is too impactful to be driven by anything other than customer needs. The longer you wait to fill gaps in your system, the less you have meaningful engagement with your customers.
The torrid pace of digitization across the last three years will settle into a requirement for 2023: Personalization, use of analytics, and optimized solutions will be the standard for salespeople. Only with those tools will they be able to make deep, meaningful connections to customers that solve problems and drive revenue.
---