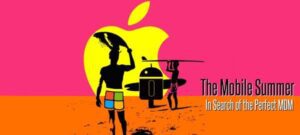 Microsoft Gets Into Mobile Device Management in a Big Way

The new CEO at Microsoft Satya Nadella seem intent on moving the software giant in a very new direction just as fast as possible. Emphasizing a new mantra of "Mobile-First, Cloud-First", the company just launched Microsoft Enterprise Mobility Management (EMM). The new offering has three key elements:
Identity and access management delivered by Azure Active Directory Premium
MDM and MAM delivered by Windows Intune
Data protection delivered by Azure AD Rights Management Services
According to Microsoft Windows and System Center Corporate Vice President Brad Anderson, "The EMS is the most comprehensive and complete platform for organizations to embrace these mobility and cloud trends. Looking across the industry, other offerings feature only disconnected pieces of what is needed. When you examine what Microsoft has built and what we are delivering, EMS is simply the only solution that has combined all of the capabilities needed to fully enable users in this new, mobile, cloud-enabled world. The capabilities packaged in the EMS are a giant step beyond simple MDM. The EMS is a people-first approach to identity, devices, apps, and data – and it allows you to actively build upon what you already have in place while proactively empowering your workforce well into the future."
MobileIron is Going Public

Bucking the trend of big MDM acquisitions over the past 6 months – Fiberlink to IBM, AirWatch to VMWare and Zenprise to Citrix – MobileIron is going public filing for its initial public offering (IPO) with the Securities and Exchange Commission.
According to Lukas Kvasnak at WBP Online, "Mobile Iron intends to raise up to $100 million in an IPO. The Silicon Valley company saw its revenue surging from $40.9 million in 2012 to $105.6 recorded in last year. Mobile Iron, which provides mobile security for enterprises, saw its loss shrinking from $46.5 million in 2012 to last year's $32.5. The company, which was founded in 2007, has sold its software to over 6,000 customers since 2009."
Dell Wants in as Well
After their massive mobility shopping spree in 2012, Dell has finally organized all of their acquired parts into a comprehensive enterprise mobility management solution.
According to the company, "Dell™ Enterprise Mobility Management (EMM) is a flexible, comprehensive mobile enablement solution that securely manages endpoints—including smartphones, tablets, laptops and desktops—and containers. This solution is built from proven, industry-leading security and management technology and provides mobile device, systems, apps and content management, as well as secure access to corporate resources, user self service and real-time reporting and alerts."
The new Dell EMM provides four layers of security:
Data loss protection keeps corporate data in the container and blocks personal applications from cutting, copying or pasting it.
The secure, encrypted container ensures that applications outside the container cannot read data inside it and prevents the image on the disc from being moved to another machine.
Built-in, secure remote access is provided by working with existing VPN to securely connect the container to your corporate network.
The solution works with existing firewalls to enhance protection and prevent unauthorized apps outside the container from accessing your corporate network.
For our little Solutions Review MDM site, more news is good news.  So we are looking forward to the Endless Mobile Summer. Cowabunga.
Latest posts by Doug Atkinson
(see all)