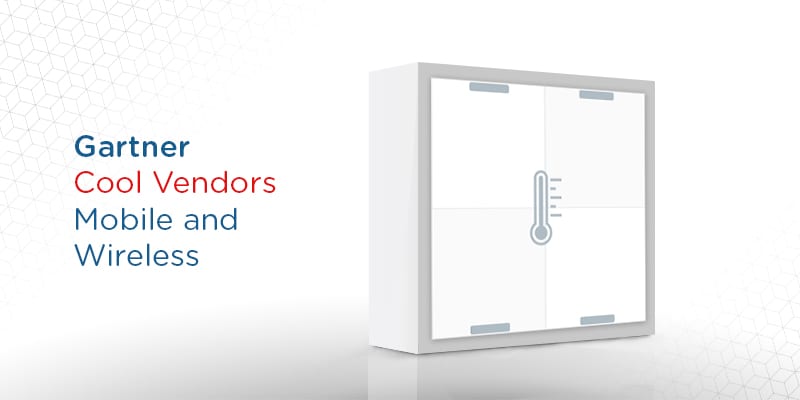 Research and advisory company, Gartner, Inc. recently released its newest vendor report highlighting three up and coming solution providers that offer I&O leaders innovative approaches to mobile-image-processing. The Cool Vendors in Mobile and Wireless, 2018 report focuses on these vendors because they offer I&O leaders "opportunities to improve productivity."
According to Gartner, Mobile and Wireless platforms "refer to developmental tools and deployment servers that are used to create brand-new customer mobile applications or to 'mobilize' established conventional enterprise applications, e-mail and enterprise data stores."
The three vendors named to Gartner's Cool Vendors in Mobile and Wireless, 2018 are as follows:
eviid offers video technology which gives users the ability to ensure that a video is verifiable and traceable. In addition to this, eviid's technology facilitates automated file management, allowing users to organize files with other related documents. This solution is compatible with existing systems and devices, and is also cloud-based, providing scalability and simple integration. eviid is based in London and Liverpool and was founded in 2009.  
LogistiVIEW offers an Enterprise Augmented Reality Computing Platform which gives organizations the ability to build and deploy dynamic workloads which connect employees with business information systems and robotic automation. The solution accomplishes this through the use of workforce augmented reality, computer vision, hands-free scanners, and IoT sensors. LogistiVIEW is based in North Carolina and was founded in 2014.
Scandit offers technology and applications that allow users to use their mobile devices as enterprise-level barcode scanners and data capture tools. Through the use of augmented reality, product images and information can be superimposed onto physical goods being scanned. The platform supports smartphones, tablets, wearable devices, and multiple operating systems, such as iOS, Android, Windows, and Linux. Scandit is based in Switzerland and was founded in 2009.
To download the full Gartner Cool Vendors in Mobile and Wireless, 2018 report, click here.
Latest posts by Tess Hanna
(see all)