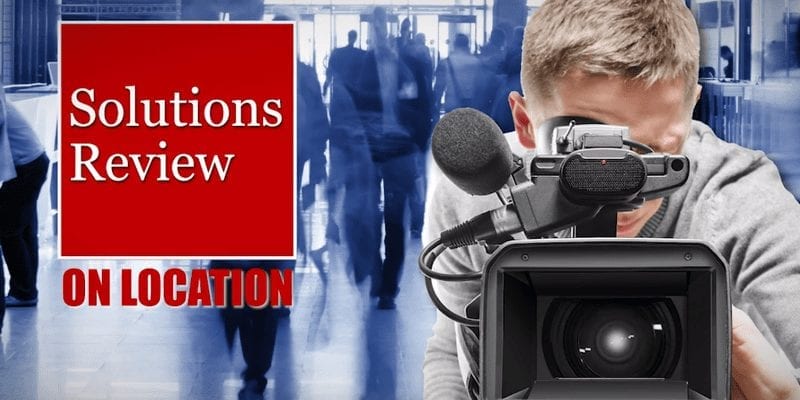 Solutions Review recently attended MobileIron LIVE! 2019 in Berlin, the European branch of the annual enterprise mobile and security conference. While we recorded live on the ground in Germany, we had the privilege to speak with the experts and featured speakers attending the conference. Many of them offered their thoughts and perspectives on zero trust—a critical cybersecurity model for enterprise mobility management.
Notably, MobileIron also announced the release of a mobile-centric zero trust platform at MobileIron LIVE! 2019 in Brooklyn.
Throughout our interviews at MobileIron LIVE! 2019, we discussed authentication, endpoint security, and the importance of visibility in mobility management. We asked them about identity security, biometrics, and how enterprises can achieve success and security with their mobile device management. We hope these interviews help you to learn as much as we did about the present and future identity in mobility.
Check out the full interviews below:
Brian Foster of MobileIron
Brian Foster serves as Senior Vice President of Product Management at Mobile; additionally, he led a session and live demonstration on Mobile Security Across the Enterprise at the conference. He speaks about the zero trust environment and how mobile devices transforms it; for example, mobile device logins doesn't interact with enterprise networks directly, requiring increased visibility on the devices themselves. Additionally, Foster discusses the user experience in a zero trust environment and its relationship to biometric technologies.
Paul McKay of Forrester Research
Paul McKay, Senior Analyst of Security and Risk at Forrester Research, gave one of the featured speeches at the conference. Moreover, he sits down with Doug Atkinson to discuss zero trust (a term by coined by a Forrester analyst). McKay points out that assuming users' legitimacy because they cleared the digital perimeter allows hackers free reign in the network. Instead, enterprises should never trust devices implicitly and should always remain aware of their data traffic. Enterprises must consistently verify users' mobile devices before every access request for data.
Christof Baumgärtner of MobileIron
Christof Baumgärtner, MobileIron Vice President and General Manager EMEA, speaks with Doug Atkinson about the evolution of the mobility space regarding zero trust. He notes the era of the digital wall no longer fits with customer or client demands or their interactions. Baumgärtner notes the need for enterprise cultural shifts away from passwords—too many now exist on the Dark Web; additionally, the password is too vulnerable on its own and users often forget or lose them. Instead, mobile devices must become the centerpiece of identity and access management. For example, users can use the featured biometric readers to verify their identities.
Want to see more about enterprise mobility management, cybersecurity, and zero trust? Subscribe to the Solutions Review Youtube Channel! We explore enterprises technology fields in-depth and speak with experts on the future of their fields.
If you want to learn more about the benefits of enterprise mobility management, you should check out our free 2019 MDM Buyer's Guide. We profile the top vendors in the mobile device management, their key capabilities, and our Bottom Line for each.
Latest posts by Ben Canner
(see all)