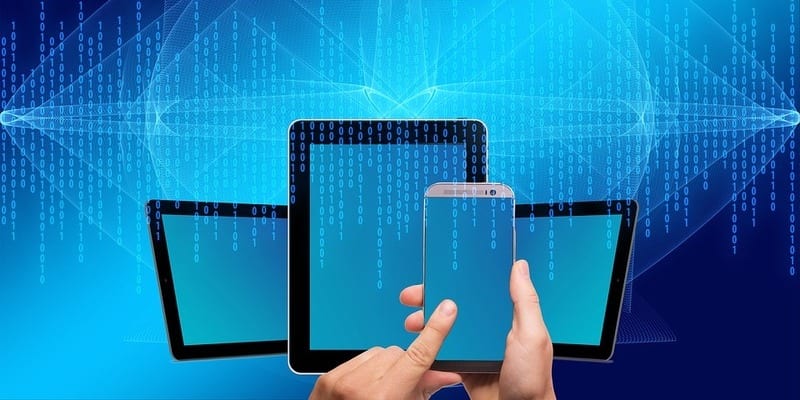 With 2019 now officially upon us, the editors of Solutions Review feel that now is the time to reflect on the Enterprise Mobility Management market, including the research we've done, the best practices we compiled, and the reports we've analyzed. Organizations can find mobility management to be overwhelming and difficult, but Solutions Review is here to simplify the process of selecting the right solution through our extensive articles on the subject.
To that end, we would like to present our choices for the Top Mobility Management Articles of 2018. These articles represent some of the best of what we do here at Solutions Review, as we delve into the mobility management space. Here are our top picks:
Understanding the Difference Between MDM, MAM, EMM, and UEM
"There are various tools that fall under the mobility management umbrella, such as Mobile Device Management (MDM), Mobile App Management (MAM), Enterprise Mobility Management (EMM), and Unified Endpoint Management (UEM), that can easily cause confusion in users. Implementing the wrong strategy can cost a business money and affect company morale. Understanding the difference between MDM, MAM, EMM, and UEM is a way to avoid enforcing a plan that isn't right for your organization. Let's take a look at the various types of mobility management tools and see what each one has to offer."
The 5 Coolest Mobility Management CEOs
"Solutions Review has compiled this list of the 5 coolest mobility management CEOs based on a number of factors, including the company's market share, growth trajectory, and the impact each individual has had on its presence in what is becoming the most competitive global software market. Some of the top data and analytics CEOs have been with their respective companies since day one while others are serial entrepreneurs. But no matter their background, each CEO brings a diversity of skills and a unique perspective to the table that allows their company to thrive."
BYOD and GDPR: How do you Comply?
"Bring Your Own Device (BYOD) policies are a normal aspect of workplace environments. However, the General Data Protection Regulation (GDPR) from the EU causes concern with the potential security issues BYOD policies can bring. With fines of up to €20 million or 4% of an organization's global annual turnover, (whichever is greater), any security risk has a much greater impact under GDPR. BYOD policies and GDPR must be taken seriously in order to avoid fines. Consider these practices when updating your BYOD policy to comply with GDPR."
The 18 Best Mobility Management Solutions for 2018
"While more traditional EMM solutions are offered on their own, it's common that the leading solutions offer multiple and bundled components of mobility. These elements of mobility include MDM, mobile application management (MAM), UEM, mobile content/email management (MCM/MEM), mobile collaboration, and policy and configuration management. To help you with the overwhelming task of selecting the right product, these are the top-18 best mobility management solutions for 2018."
Comparing Top Mobility Management Vendors
"Mobility management solutions vary in the features that they offer. Features provided can range from Bring Your Own Device (BYOD) security, to scalable architecture, and mobile email management. Mobility management vendors have a lot to offer, and while having options is nice, users should be aware of the strengths and weaknesses of each solution. Finding the vendor and solution that is the right fit for your organization is a complicated process. Users should stay informed through research in order to most easily pick the right solution for their organization."
The Essentials of Mobile Data Encryption
"While using personal devices can give employees a sense of comfort, they can often be lulled into a false sense of security because of this. Personal devices pose a significant risk in a business security sense. It's easy for these devices to be lost or stolen, meaning that any personal or business data is at risk of being accessed by unauthorized parties. However, there is a way to mitigate that threat: mobile data encryption."
How Top Mobility Management Providers are Responding to GDPR
"The information that GDPR applies to is categorized as "personal data" and "sensitive personal data," according to the Information Commissioner's Office (ICO)…As much of mobile data is included in these two categories, specifically personal data, mobility management solution providers must be operating at peak performance to ensure that this data is not compromised. But how are these providers responding to GDPR now that it's been enforced? We've compiled responses from the top three Enterprise Mobile Management (EMM) providers, MobileIron, BlackBerry, and IBM."
Looking for more? Download our Mobility Management Buyer's Guide for free and compare the top products on the market with full vendor profiles. The guide includes 10 questions to ask before purchasing, as well a market overview. It's the perfect resource for anyone searching for the right mobility management solution for their organization.
Latest posts by Tess Hanna
(see all)