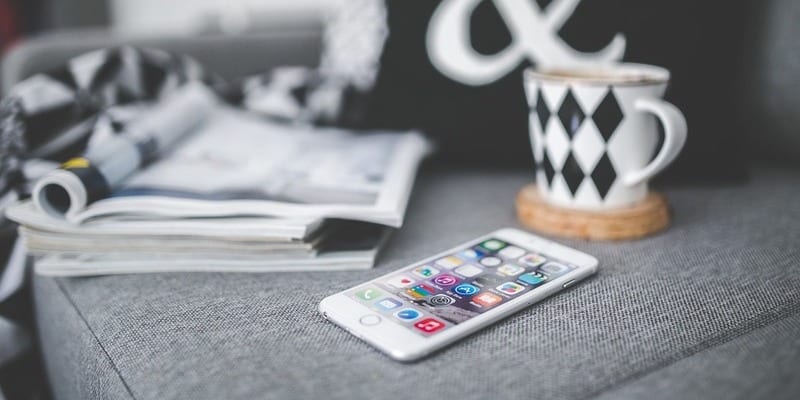 What are the top 5 benefits of Enterprise Mobility Management (EMM)? Why should enterprises deploy a mobility management solution in the first place? What can it offer them?
Traditional endpoints such as desktops and laptops still hold an important place in most enterprises' IT environments. However, mobile devices continue to proliferate at an astounding rate; almost all employees have their own mobile devices and most enterprises have bring-your-own-device (BYOD) policies to capitalize on this.
Unfortunately, so many devices connecting to your IT environment creates numerous potential attack vectors. Moreover, your network could suffer from visibility issues as your IT department struggles to monitor all of the new devices. Additionally, employees using their own devices without the right infrastructure can suffer from productivity issues.
This is where the benefits of enterprise mobility management can help your enterprise.
What is Enterprise Mobility Management?
Enterprise Mobility Management refers to the solutions, tools, and policies which oversee mobile devices in the workforce. EMM serves an umbrella for several mobility-oriented solutions, including mobile device management (MDM) and mobile identity. In other words, it serves as the glue connecting your mobile devices to your IT environment.
Enterprise Mobility Management allows your enterprise to enjoy the benefits of BYOD policies—increased productivity and reduced technology overhead—with more confidence. Without the benefits of enterprise mobility management, you could face significant trouble handling the issues with your BYOD remote devices.
The Top 5 Benefits of Enterprise Mobility Management
Even this list of the top 5 benefits of enterprise mobility management can't encompass the full potential of these solutions. However, we hope this article helps direct your mobile device policies; possibly, it can help you determine whether you need a new mobile device management solution or a significant upgrade.
Mobile Device Endpoint Security
Of all the benefits of enterprise mobility management, cybersecurity remains perhaps the most significant. Every new connected device adds another node in your digital perimeter; in turn, each new node adds another attack vector to attract hackers. With good EMM, you can deploy a consistent level of cybersecurity across all connected devices.
For example, in your BYOD policies, you can ask users to install your endpoint security as a prerequisite for registering their mobile devices. This could help you maintain your visibility as well to ensure no device eludes your monitoring capabilities.     
However, endterprise mobility management extends beyond basic endpoint security. Mobile identity allows your IT department to monitor mobile device behavior in the same way they can user behaviors. This can help IT departments quickly determine if a suspicious actor has taken control of the device; in addition, your team can limit the access of certain endpoints connecting to your IT environment. Indeed, EMM and identity and access management intertwine in their responsibilities.
Enterprise Data Loss Prevention and Mitigation
The benefits of enterprise mobility management also provide endpoint and data loss prevention and mitigation. Threat actors use stolen or lost mobile devices as convenient access ports into enterprise networks; often, they can exploit the saved login information to spoof your system and obtain your sensitive data.
With enterprise mobility management, your enterprise can help employees deal with these mobility pitfalls. You can use it to wipe a stolen or lost endpoint of its data to ensure hackers can't exploit it. Often, your enterprise can specifically target corporate data on the device in question, which can help preserve its functionality in case of recovery.
Relatedly, EMM can help your enterprise deploy device locator services on each connected mobile device, which can find lost devices or track down stolen devices. It can also help monitor, regulate, and restrict the rights of mobile devices to download valuable digital assets after viewing.
Increased Productivity
One consistent rule of thumb in mobility: if users have ownership over their device, their productivity improves. By owning the device, your employees enjoy familiarity and comfort which they wouldn't experience with a corporate-issued device; the boost to productivity this provides proves unquantifiable but noticeable.
Moreover, by owning their devices, your users don't waste time learning your corporate-owned devices (such as transitioning from Mac to PC and back). They can take advantage of their devices' features they wouldn't otherwise.
Above all, through EMM, your employees can fulfill your business processes at any time and place through devices they recognize.
Mobile Content Management
This vital tool allows your users to access content on their own mobile devices in a secure and efficient manner. Through it, each mobile device enjoys a secure container on which to store sensitive data. Additionally, it allows for content push—a push-based document delivery system which creates alerts for new files and content expiration dates.
Additionally, mobile content management adds another layer to your enterprise security, as it secures the data traffic flows and document exchanges to and from devices.
Reduced Technology Overhead
One of the understated but prominent benefits of enterprise mobility management is the reduction in overall costs to your enterprises. Centrally, EMM facilitating your BYOD culture results in your employees paying for their own devices. Furthermore, they also pay for other related expenses such as data plans and repairs; your users are more likely to take better care of their devices if they own them. 
Your employees aren't likely to complain about these costs, as they aren't impositions from your enterprise. In fact, they may not even realize their role in reducing your technology overhead, since they already pay these expenses. Instead, you can rest assured knowing your employees are maintaining so many gateways to your enterprise independently.
As a side note, however, to truly reap the benefits of enterprise mobility management, you should train your employees in relevant best practices. With so many employees participating in remote data flows and maintaining crucial devices, they should know how to protect themselves and your business.
If you want to learn more about the benefits of enterprise mobility management, you should check out our free 2019 MDM Buyer's Guide. We profile the top vendors in the mobile device management, their key capabilities, and our Bottom Line for each.
Latest posts by Ben Canner
(see all)