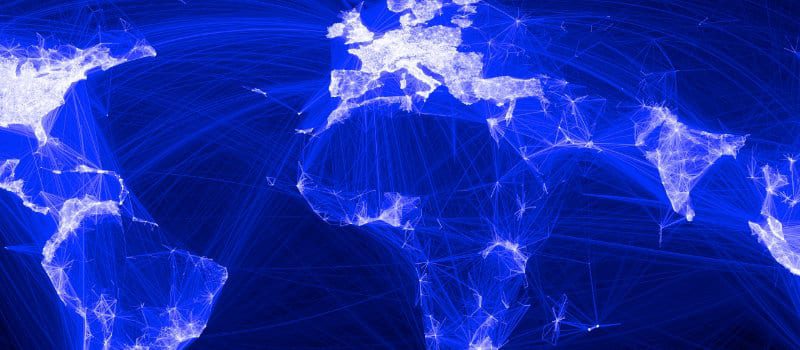 Today, October 29, is Global Internet Day!
While it's important to celebrate the wonderful innovations the Internet has brought us—it's the only reason you're reading this article, after all—that optimism must be tempered by a hard look at our internet security and security analytics. For enterprises around the world, internet security is sorely lacking. The security analytics solutions they have to defend themselves are inadequate. Something needs to change. Global Internet Day is the perfect day to take the first step.   
So in honor of Global Internet Day, we compiled the expert opinions of 4 cybersecurity researchers and advocates to help enterprises determine what they can change to step toward a bright digital future:
Stephen Gailey, Solutions Architect at Exabeam
"The Internet has changed the face of the world over the last 50 years. What started with two terminals, each in a university computer science department, has become billions of connected devices globally. We're now witnessing the birth of the next device boom: the Internet of Things – or IoT. Beyond laptops and smartphones, Internet connectivity now includes a wide range of everyday objects and industrial assets – from cameras, sensors and monitoring devices to voice assistants like Siri and Echo.
There is, of course, a security cost associated with this. Modern software development techniques are a rich source of future security bugs. Programmers nowadays are no longer scientists; they are fitters – assembling third party libraries, components and tools to create a desired application. They are doing this without a clear understanding of the underlying principles of how these libraries work at a fundamental level. Any failure in one of these software components, any lack of understanding in how to assemble them – or even in how they interact with the rest of the Internet – is likely to lead to a significant future vulnerability.  Like all attacks, IoT incidents are unpredictable and can potentially cause tremendous damage.
As people continue to connect their household devices to the Internet, you can expect to see some significant privacy breaches over the coming years. We need to be thinking about this now, particularly as organizations lacking the skills or experience to build such products jump onto the IoT bandwagon." 
Matt VanderZwaag, Director of Product Development at US Signal
"World Internet Day gives us a chance to reflect on everything the internet has enabled us to do and the effects it has on our lives…However, the internet has produced just as many dangers as it has benefits. As we put more and more sensitive data online, cyberattacks and internet/IT outages that can halt businesses in their tracks continue to rise. It is not just a good idea to have safeguards in place today – it is a must. One of the most important steps they can take is to have a disaster recovery plan in place. This level of protection continuously replicates your data and stores it on a secure cloud environment or virtual data center. If the need ever arises, your businesses can retrieve its data with just the click of a button. Additionally, all businesses should employ cloud-based security to guard their data from malicious intruders 24 hours a day, seven days a week." 
Steve Blow, Technology Evangelist at Zerto
"The Internet is a wonderful creation, but it is notorious for its outages. Even the very first data transmission back in 1969 was cut short by the connection between the terminals failing. While it was understandable that on this first try the Internet didn't work flawlessly, today it's a completely different story. Customers need constant access to websites such as Amazon, and when Netflix buffers it feels like the world might end. In these situations, it is often forgotten that the cause can be the underlying IT infrastructure supporting the website, and from a business point of view an outage can cause serious damage.
A key part of making sure that the applications, data and, ultimately, the Internet that we have all come to know and love is always available, is having a plan in place to ensure its resilience at all times. From the continuous protection of data, to the ability to move applications to ensure availability planning ahead, organizations are able to buck the trend of the first data transmission and the scathing headlines about downtime for constant availability. Essentially, if a business relies on the Internet, it's going to need an IT resilience plan."
Bob Davis, CMO at Plutora
"As we reflect on Internet Day, it occurs to me that the more things change, the more they stay the same. The core challenges that plagued the early days of the Internet are problems that still persist today. Program code has always suffered glitches, software continues to crash and certain technologies outpace others, throwing systems out of balance. The main difference today is that these problems can be more destructive, more widespread and far more expensive to fix.
Take software bugs – the phrase was coined in 1947 because an actual moth had to be plucked from the back of a computer in order to repair it. However, today – a lifetime later – we see businesses succeed and fail based on how well their complex software functions. Every company today is a software company. They all rely on software to remain competitive, from Amazon to Zappos, and the software that they run on needs to be as bug-free as possible to avoid costly downtime. With the internet now one of the most consequential inventions across every industry, the top responsibility of business leaders is ensuring that their software is in good shape to avoid shutting down, disappointing customers and becoming a historical footnote."

Latest posts by Ben Canner
(see all)