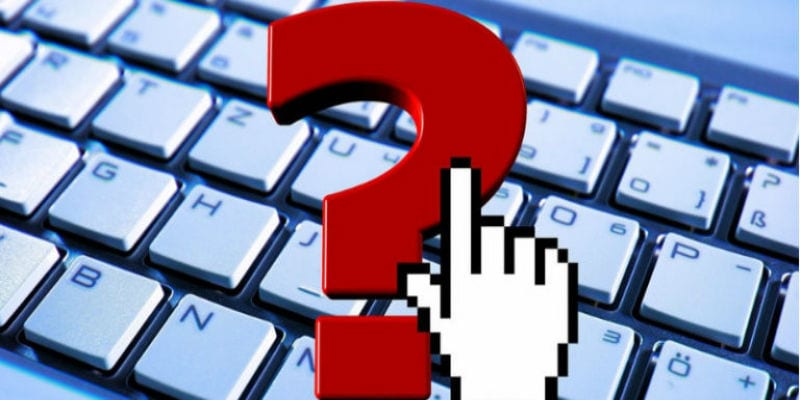 For the uninitiated, SIEM solutions can appear daunting, confusing, and aggravating, giving rise to a host of other rather unpleasant emotions. Generally, CISOs and IT security teams experience these feelings because SIEM solutions can seem to straddle the line between effective and complex; they are essential tools for analyzing security event data for real threats but which can simultaneously create an overwhelming deluge of information to process. Nowhere is this is more evident than during a SIEM solution deployment—when a SIEM solution is first introduced into your enterprise's IT environment.
Yet your own SIEM solution deployment doesn't have to be a source of nightmares. On the contrary, by making the right moves ahead of time your SIEM solution can start analyzing, detecting, and removing threats immediately, making your deployment a smooth affair.  
How can you do this? What are the right moves to do beforehand? Here are 4 ways to make your SIEM solution deployment easier for your enterprise:    
Know Your IT Assets Beforehand
Here are a few quick questions for you:
Exactly how big is your enterprise's IT environment and/or network?

What your major IT assets?

Where are those assets located?

How are those assets stored?

Who has access to them?
These seem like straightforward questions, yet according to Kenna Security the majority of enterprises are only able to discover 60%-70% of their digital assets.
Having a SIEM solution deployed can help increase your visibility into your network, but we think you'll find your SIEM solution deployment far easier if you have a good sense of the scale you'll need it to reach beforehand.
Therefore, you should consider employing recon techniques or automated data discovery technology to get preparatory insights into your network and make sure you have employees fully dedicated to maintaining visibility.
Keep an Eye to the Sky (i.e. the Cloud)
Here's another interesting question you'll need to face before your SIEM solution deployment: is your enterprise considering cloud migration or digital transformation? The answer complicates the questions of visibility we addressed above, but it also raises new questions for your SIEM selection process.   
After all, making your SIEM selection is a huge decision—one that will be difficult to redo if you choose a solution that does not meet your enterprise's needs. Therefore, the decision needs to be made carefully before SIEM solution deployment can even be a consideration. Is the solution you're investigating suitable for cloud infrastructure? Can it scale to match your growth? Can it provide visibility into your cloud environment? The answers may determine your information security future.
For Best Results, Start Slowly
One of the key reasons that a SIEM solution deployment can feel so overwhelming is because enterprises tend to dive headfirst, deploying it quickly and everywhere all at once. Doing this is a fast way to lose track of how your SIEM is deployed, making the flood of security event data untenable, and causing frustration with and even outright abandonment of your SIEM solution.
Instead of that, when you begin your SIEM solution deployment, start slowly. Pick a few key network areas to begin with, and use the more constrained security event data logged from those areas to allow your IT security team to get used to your new solution. Allow them the opportunity to evaluate how involved they will need to be in analyzing the SIEM solution's correlated findings, and where they will need to expand the SIEM's reach. Make your SIEM solution deployment a deliberate, thoughtful process so that it can be expanded to your whole IT environment effectively.    
Consider an MSSP Deployment
You can almost consider this an alternative to a SIEM solution deployment, since it places the responsibility for it on a entity outside your enterprise. Yet for small-to-medium-sized-businesses or for enterprises with IT security teams already stretched thin, hiring a managed security services provider (MSSP) to handle SIEM solution deployment can save time, energy, and ultimately money. These vendors provide the manpower, expertise, and time to making sure the deployment is done optimally rather than haphazardly.   
The situation on the ground is that you need network information security as a part of your cybersecurity platform. Even with the best preventative capabilities in place, a hacker or automated malware will eventually find its way into your network. And once it is in there, without some means to detect it and remove it, the threat can dwell for months if not years compounding the resulting damage. Initiating a SIEM solution deployment is the first step to keeping that from happening. Make sure it is a solid step.   
Other Resources:   
SIEM vs Security Analytics: What's the Difference?
Cloud Adoption and SIEM: New Security Challenges
Comparing the Top SIEM Vendors — Solutions Review
Good SIEM Deployment Advice, Courtesy of Gartner
7 Key SIEM Capabilities to Look For in Your Solution

Latest posts by Ben Canner
(see all)