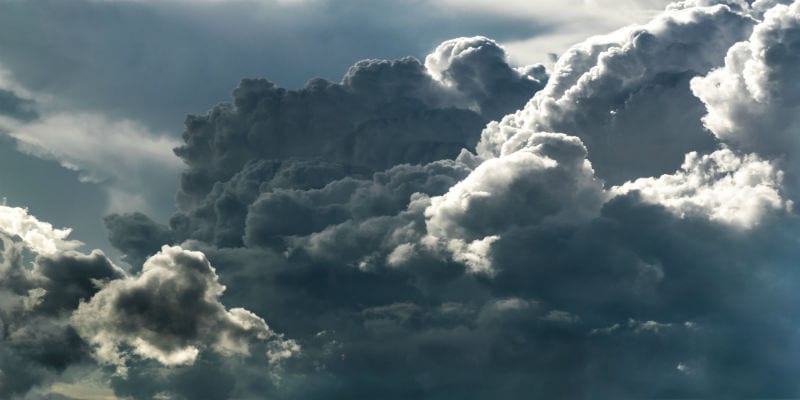 Cybercrime isn't just on the rise; it's one of the most successful global industries, possibly in history. According to a recent article from Dark Reading, cybercriminals around the world currently earn a collective total of $1.5 trillion a year. This number only represents the reported cybercrime profits—which could place the actual total even higher than that. As we've said before, cybercrime as a country would have the 13th largest GDP—it's currently tied with Russia.
How and why is this happening? Hackers and others threat actors are being buoyed by the widespread availability of the tools, as-a-service attack options, and criminal platforms on the Dark Web. With such tools at their disposal, the most amateur hacker can now cause widespread financial or proprietary data damage on their victim enterprise. Furthermore, these attacks are more sophisticated, profitable, and disruptive than ever before.
What does this mean for your enterprise and its IT environment security? It can depend. Even a brick-and-mortar business can suffer at the hands of digital threat actor, whether by a ransomware attack or a DDoS attack. However, enterprises that have undergone cloud adoption or digital transformation will be hit the hardest by this new crime wave. The reason? They have a larger attack surface to hit.  
Cloud Adoption: The Benefits and Challenges
Cloud adoption has triggered something close to a revolution in American corporate culture. This is no surprise. By embracing cloud adoption, enterprises can see huge benefits including improved enterprise scalability, collaboration, innovation, and productivity. However, this can also result in increased vulnerabilities. Cloud adoption and digital transformation make enterprises dependent on their IT infrastructures for their business processes.
If a hacker infiltrates and disrupts one of your key applications, your enterprise could grind to a halt, costing you thousands of dollars if not more. A phishing attack that obtains an employee's credentials can open your digital doors to all manner of criminals. With such a huge infrastructure to hide in, cloud adoption could allow a threat to dwell on your network, quietly subverting or exploiting your businesses processes for months.
Indeed, it is because of the IT environment's size increase that comes with cloud adoption that can prove so risky to enterprises. In a digitally transformed enterprise, there are far more databases for storage, applications, and cloud containers, with a proportional increase in user behaviors, generating security event data—all of which requires monitoring. On top of that, many parts of cloud adoption applications are only used for a short time, leading to more surface areas and attack vectors that may not be noticeable to your IT security team.
All of this can result in an overworked and overstressed IT security team desperately trying to wade through your post- cloud adoption environment looking for relevant security data that indicates a legitimate cyberattack. With so much environment to inspect, and with so much data to analyze, threats can easily slip under the radar.
This is where SIEM detection capabilities step in.
Cloud Adoption and SIEM Detection
Security information and event management (SIEM) solutions are designed to locate security and event data from throughout your enterprise, regardless of its digital scale via cloud adoption. These solutions can collect this disparate data, aggregate it in a centralized location, codify them into a consistent, readable format, and then analyze it. The goal is to find the abnormal user behaviors (via UEBA capabilities in SIEM solutions) and thus potentially malicious activity.
SIEM thus aims to correlate the security data to find the legitimate threats that threaten your enterprise's digital functionality and profitability. With a SIEM solution on your side, you can decrease your IT security team's stress by centralizing their threat detection, saving them time and energy. Bolstered by continually updated threat intelligence, SIEM can allow your IT security team to quickly detect threats that have penetrated your IT environment —possibly before it wrecks havoc on your network or before it is allowed to dwell.
Cloud adoption can truly be a boon to enterprises of all sizes and all industries. But to do so responsibly, you need to ensure your enterprise is taking its cybersecurity as seriously as it takes its profitability. A SIEM solution can help ensure that your IT security team can tackle whatever scale your enterprise grows to and that threats have nowhere to hide.

Latest posts by Ben Canner
(see all)