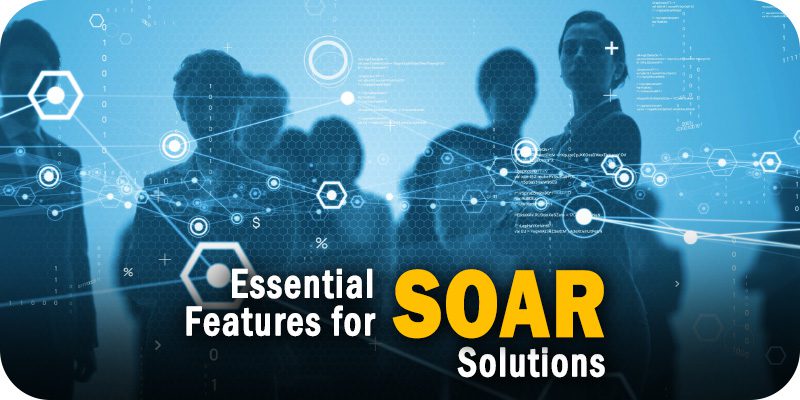 Solutions Review lists the 12 essential features to look for when evaluating SOAR solutions according to Swimlane.
Security orchestration, automation, and response (SOAR) vendors like Swimlane offer tools that allow companies to set up workflows for automated security tasks. It lifts much of the burden off of security teams by automatically handling time-consuming manual tasks, leaving them with time to tackle more pressing or complex activities. By reducing labor-intensive tasks, SOAR solutions boost your company's security posture and increase your web of security detection and remediation.
However, when your company is looking to adopt a SOAR solution, what features should it look for? SOAR vendors like Swimlane offer different capabilities and focus on unique use cases, so it can be difficult to determine which solution is right for your organization. That's why it's important to know the crucial features that no SOAR solution worth its salt should be without.
Below, we list the essential features to look for when evaluating SOAR solutions according to Swimlane's Security Orchestration, Automation and Response (SOAR) Buyer's Guide.
Dynamic case management
If your company already operates and manages multiple security tools, it's likely that you'll be flooded with data from numerous sources on events. SOAR tools should consolidate all this data into a single case record so analysts can review the relevant data and remediate the problem from a single screen. By dynamically interpreting data from different sources and removing duplicated information, SOAR solutions can help make the jobs of analysts and engineers easier and more productive.
API-first architecture
APIs allow software and tools to successfully integrate and communicate with each other. SOAR solutions that have an API-first architecture deliver extensive security that can grow to accommodate new users, tools, and systems that enter your organization. An API-first architecture gives SOAR solutions the power to automatically grow alongside your company's business via common data sharing protocols.
Simple integration framework
In addition to being designed with APIs in mind, SOAR vendors must provide a simple integration framework for their solutions. If companies are able to build SOAR integrations with other tools and software out of the box, that makes it all the easier for your security team to protect your systems. Users should be able to view, author, and modify scripts to quickly and easily integrate their SOAR solution with any new technology they onboard.
High availability and disaster recovery
Just like with any tool or software, if your SOAR solution's availability is unreliable, it will actively hurt your business with downtime. Ensure that your prospective SOAR vendor can guarantee a high level of availability.
Vertical and horizontal scalability
The amount of data that security teams need to be able to read is increasing all the time, especially as companies add new users and tools to their network. Just because your SOAR solution is able to handle all your current resources doesn't mean it'll be able to take the strain when your organization expands its reach. Look for SOAR vendors that promise rapid scalability; in particular, solutions with deployable task engines that manage integrations, data acquisition, and sharding/clustering.
Customizable dashboards
Security teams value quick and efficient issue remediation; nothing is worse than having to parse through irrelevant or redundant data that clutters your dashboard. Being able to customize your dashboard is an essential feature for just about any technology nowadays, and SOAR is no exception. In addition to multiple preconfigured views, users should be able to adjust their SOAR software's pane in an intuitive, meaningful manner.
Easily created and sharable content
While out-of-the-box features are important, many companies will have to tackle new security initiatives through reusable building blocks and components. SOAR vendors who support modularity with their solutions will help security teams take advantage of community knowledge, applets, and use cases. In particular, look for vendors that support a drag-and-drop low-code interface.
Multitenancy
With so many users, devices, and software to keep secure, it's important to divide your data up so your security team isn't tripping over itself to receive the right information. The ability to segregate and silo your data by entity or source is crucial. Otherwise, your SOAR solution might deliver too much unconnected data to you at once.
Granular role-based access control
Restricting access to your SOAR solutions by granular details ensures that you won't suffer any unauthorized access to any sensitive security data. In particular, look for SOAR solutions that promise access control down to the individual field level by user, group, or role.
Multithreaded playbooks and workflow builder
Rather than forcing your security team to align business and technology systems with workflows customized to match existing processes, a SOAR solution should enable simple playbook and workflow creation and modification. Look for vendors that offer workflow builder tools with custom coding and out-of-the-box workflow content included.
Implementation time and effort
It's not a feature of the product per se, but implementation time and effort is still necessary to understand when evaluating a SOAR vendor. Each organization has different requirements and capabilities regarding security, and as such, each security solution won't necessarily provide 100% of what you need with the standard model. It can take some time and work to fully implement a SOAR solution; consider the timeline for SOAR integration when evaluating vendors.
Licensing model
If you can't predict the operating costs of your SOAR solution, it can be impossible to judge just how much of a benefit the tool is providing to your business. Vendors have different pricing and licensing models for their products, such as charging by the number of daily triggering events, data volumed, deployed playbooks, or processes. Understand how a SOAR vendor offers its solution so you'll understand what you'll need to accomplish to achieve a good return on your investment.
---
To learn more about SOAR and how it can benefit your security teams, check out Swimlane's Security Orchestration, Automation, and Response Buyer's Guide.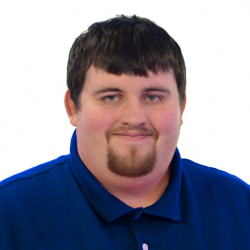 Latest posts by Daniel Hein
(see all)