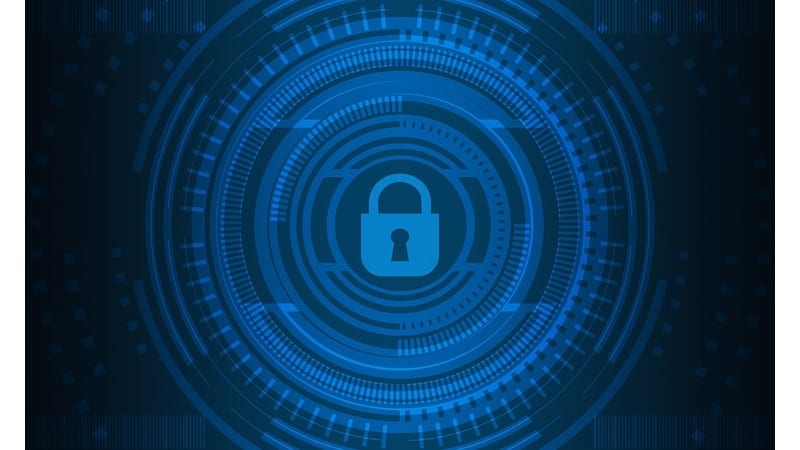 2018 witnessed a major transition in cybersecurity philosophy. For decades, cybersecurity emphasized threat prevention above all else. This makes a considerable amount of sense; if a threat cannot penetrate your network, your digital assets and proprietary databases remain secure. It represents a siege mentality not out of place in the deluge of digital threats.
However, the reality of modern cybersecurity inflicted a serious blow to this cybersecurity paradigm. No digital perimeter, regardless of its technology, can guarantee 100% threat prevention against today's threat actors. While many will deflect and deter hackers, eventually something or someone will break through.
To compensate, the modern cybersecurity paradigm shifted to a threat detection and remediation model. This emphasizes finding penetrative threats, mitigating the damage they cause, and removing them from the network. The new model prioritizes threat intelligence, threat monitoring, security event correlation, and alerting.
In other words, this is the paradigm of Security Information and Event Management—SIEM.      
SIEM utilizes and integrates the capabilities and technologies considered the most important for this cybersecurity paradigm. Gartner notes the SIEM market is rapidly maturing and expanding, with adoption rates increasing as more enterprises realize SIEM's importance.
So can you determine which vendors to keep an eye on in 2019? To answer this question, Solutions Review presents our Top 5 SIEM Vendors to Watch in 2019 list. These 6 vendors made market moves and technological strides we believe indicate a fascinating and compelling new year in the SIEM marketplace.
Here are our Top 6 SIEM Vendors to Watch in 2019, in no particular order:      
A longtime player on the SIEM field, one major headline dominated discussion of AlienVault in 2018; namely, its acquisition by AT&T. How this acquisition will transform AlienVault's SIEM capabilities and delivery has yet to be seen. It will make them one of the most intriguing SIEM Vendors to Watch in 2019, regardless of what happens.    
Regardless of the acquisition, AlienVault also saw plenty of recognition for its SIEM solution. They were named to the Gartner SIEM Magic Quadrant and the Forrester Wave for Security Analytics. Other accolades for AlienVault include the Gartner Peer Insights Customers' Choice for SIEM Software and 5 stars in CRN's 2018 Partner Program Guide.
From a technical standpoint, AlienVault added endpoint detection and response capabilities to their USM solution, blurring the line between endpoint security and SIEM even more. What AlienVault will accomplish in 2019 will be something to behold.     
LogRhythm received plenty of recognition in 2018. They were named a Leader in the 2018 Gartner SIEM Magic Quadrant and a Leader in the 2018 Security Analytics Forrester Wave report. The Gartner Peer Insights Customer Choice for 2018 selected LogRhythm as well.
LogRhythm works to help enterprises reduce risk by rapidly detecting, responding to, and neutralizing cyber threats. Their Threat Lifecycle Management (TLM) workflow provides a foundation for security operations centers' activities; they help their customers secure their cloud, physical, and virtual infrastructures for IT and OT environments. Their SIEM platform provides advanced security analytics, user and entity behavior analytics (UEBA), network detection and response (NDR), and security orchestration, automation, and response (SOAR) in a single end-to-end solution.
Exabeam, a relative newcomer on the SIEM scene, received accolades on par with the more veteran providers on the SIEM Vendors to Watch in 2019 list.
Accolades for Exabeam include the SIEM Peer Insights, The Leaders Quadrant in the Gartner SIEM Magic Quadrant, the Strong Performers ranking in the Forrester Wave, and the Forbes 2018 Cloud 100.
In addition, the 2018 Inc. 5000 picked Exabeam as the twelfth fastest-growing small company in the U.S., and the fastest Security company overall. Moreover, Exabeam raised $50 million in Series D funding and introduced a new threat intelligence service. What will Exabeam achieve in 2019?
Of the SIEM Vendors to Watch in 2019, Sumo Logic achieved some of the most unique accomplishments. The 2018 Forbes Cloud 100 named Sumo Logic to the list for the third consecutive year. They integrated their technology with multiple cloud platforms to support their machine data analytics, including a recent collaboration with Amazon Web Services. Their Illuminate conference proved a great success. And that only scratches the surface. 
Additionally, earlier in the year Sumo Logic acquired FactorChain to expand their security toolkit. They also announced the expansion of their business footprint throughout Europe, Asia-Pacific, Middle East, and Africa.
Sumo Logic looks poised to capitalize on their success in 2019.   
Splunk possesses a commanding place in the SIEM market, and 2018 showed precisely why. Gartner picked Splunk to the Leaders Quadrant of the 2018 SIEM Magic Quadrant report for the sixth consecutive year. The Forrester Wave Report for Security Analytics also chose Splunk to their Leaders section.
Splunk also marked 2018 with strong market moves. They acquired VictorOps for their DevOps incident management and Phantom for their Security Orchestration, Automation and Response (SOAR) capabilities. 2019 might be dominated by how Splunk continues to grow.  

Latest posts by Ben Canner
(see all)