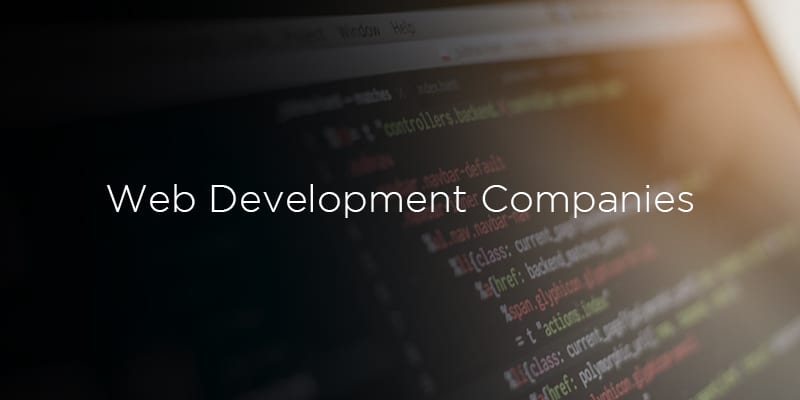 Choosing appropriate web development companies to match your business needs can be a tricky decision. There are a variety of factors to consider, including how long the process will take, ability to collaborate with and monitor your chosen vendor, development cost, post-launch support, and much more. In order to help you pick an appropriate solution, we've compiled a list of NUMBER different web development companies to help your business build the perfect website or web app. Depending on the vendor, different services will be offered. Some will completely manage the project for you, others will send a supplementary team of employees to join your pre-existing team. Depending on the amount of service that you receive, the price of different web development companies will vary. Make sure to consider your budget, pre-existing resources, and specific needs.
Trio specializes in providing software engineering teams to small and mid-sized businesses on-demand. They are capable of allocating a single development expert or a dedicated team depending on project size and complexity. Trio managed teams work exlusively with their assigned client, which means clients do not have to worry about their talent being shared. Trio also provides world-class project management based in the United States to ensure that client projects are handled with care, ensuring that deliverables meet and exceed project requirements and expectations.
Fingent builds affordable custom web solutions for companies of all sizes. Using the latest cloud, mobile, and desktop technologies, they create tailored solutions that simplify and accelerate business processes and lower costs. Fingent empowers its clients with adaptive web applications built using open-source and proprietary web technologies. Focusing on the convergence of technology and consulting allows Fingent to create secure, scalable, and intuitive web applications.
Merixstudio is a close-knit team of technology specialists that build intuitive and scalable software that can easily adjust to variable environments and business needs. Services offered include web development, PHP/Symfony/Laravel development, UX/UI design, SPA & REST API, and much more. Their advanced frameworks allows them to build secure products in a time-efficient manner.
Unleashed Technologies combines creativity, strategy, and technology to created personalized, data-driven web experiences. They are a client-centric team and recognized global leader in development and design. Their unique service known as "Wosting" is a combination of web and hosting expertise. This service allows their team to deliver technical experience, web development, design capabilities, and hosting to match your individual business needs. Unleashed Technologies is also partnered with Drupal, Magento, Symfony 2, and WordPress to bring additional functionality to your projects.
The Software House builds custom web apps for their clients, using technology such as Symfony, Node.js, React, Angular, Vue.js, and Laravel. They can create mobile apps for iOS, Android, and React Native, and offer services including digital product design, quality assurance, and DevOps. With 150+ delivered projects, they've worked with a variety of industries such as Fintech, SaaS, Government, and Human Resources.
Established in 1997, Urban Insight works with mission-focused organizations provides them with beautiful, flexible websites and applications. They focus on strong project leadership, thoughtful design, and technical best practices. With over 500 successful project launches and experience with open source web content management systems like Drupal and WordPress, Urban Insight is ready to build a web project customized to fit your exact business needs and objectives.
WDG is committed to providing creative solutions for modern digital challenges using a unique data-driven development process. They begin every project by researching the exact goals and audience of their clients. Using the data collected, WDG delivers results that are on-brand reflect the values of their clients. With experience in technology like WordPress and Drupal 7/8, WDG builds powerful, secure, and adaptive web projects.
STX Next is Europe's largest development company with a focus in Python. With 14+ years of experience, 130+ clients, and 250+ completed projects, this vendor can provide full-stack development services for a variety of organizations and industries. Regardless of the scope of your project, STX can assist you with Python and JS, mobile, product design, software testing, DevOps, and React Native.
Mobikasa offers full-fledged web, tablet, and mobile application development services for a variety of clients, including startups, small & midmarket businesses, and enterprises. Mobikasa has expertise in iOS, Android, Windows, and wearable technology. The process begins with acquiring a complete understanding of your applications business needs. A Scope of Work document is created that details specifications, requirements, constraints, assumptions, and the general scope of the project. After using agile methodologies during development, engineers perform multi-point quality checks for bugs to make sure your product is flawless.
10Clouds strives to bring its clients the highest quality back-end and front-end experiences. Regardless of product intent, whether it's education software, SaaS, or something else, their developers offer custom solutions suited to your needs and goals. 10Clouds uses services like Stripe, Contentful, Customer.io, and more to speed up their development and keep productivity at an optimal level. 10Clouds uses Python, React.js, Node.js, Angular, and much more to create innovative and responsive projects.
Netguru uses cutting-edge technology to create reliable and rigorously tested solutions. They cover the backend and frontent functions of your web app, and are experienced in Ruby on Rails, Node.js, Python, Elixir, react, Ember, and Vue. They are also experienced in using third-party API's like Salesforce, AWS, and PayPal. Incorporating Agile methodologies into their workflows, every project is sure to have established leadership and forward-moving direction. Clients have access to every tool needed to monitor project progress, and daily and weekly meetings are held to make sure everyone is kept up to speed.
Latest posts by Anna Birna Turner
(see all)