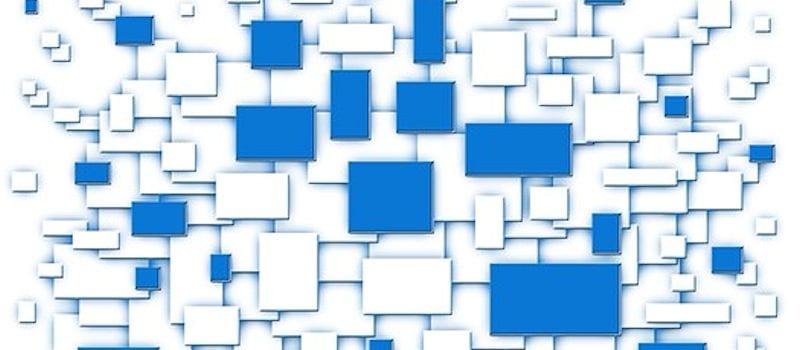 Gartner recently released their Magic Quadrant report for Disaster Recovery as a Service and there were several changes from 2016. Click here to see a detailed breakdown of those differences, but in this article lets take a closer look at the visionaries in the report and why they were placed in that category. And if you'd like to know more about the leaders, click here.
Gartner says DRaaS is an as a service offering that "includes replication of server workloads and recovery of such workloads, as needed, to a cloud with which the provider ultimately has fiscal responsibility." And the tech giant says visionary providers "tend to be less experienced or have smaller volumes of customers and/or number of servers protected under its DRaaS offerings than Leaders."
The report went on to say that visionaries do have the ability to "disrupt the market as a whole or, on a smaller scale, the markets they target." Seven providers were placed in the visionaries category, including Unitrends, Datto, Bluelock, Microsoft, Axcient, Cloud HTP and Evolve IP.
Unitrends and Datto are the only two returning visionaries. Microsoft, Bluelock and Axcient took a slight dip this year as they were placed in the leaders bucket in 2016. Evolve IP made the jump from the niche players category this year and Cloud HTP was the new kid on the block.
Now let's look at the visionaries in more detail to see what they have to offer:
Axcient
Axcient has been around since 2006 and offers a platform that incorporates disaster recovery, data protection, and archiving along with test and development. They offer two self-service platforms.
According to Gartner, "Axcient Business Recovery Cloud is its original; and Axcient Fusion, launched in 2016, is positioned as the next-generation platform built to run on public cloud and able to meet the needs of midsize organizations with hundreds of servers."
The provider's typical customers are SMBs with less than 25 servers and at least one client that possesses a minimum of 200 servers and one or more MSP's with at least 1,000 servers under management.
Bluelock
Bluelock first launched in 2006 as a managed hosting and IaaS provider, but now focuses more on DRaaS tools. Gartner claims that Bluelock stands out due to its "very hands-on and consultative, business-focused approach."
The company's client base consists of mostly mid- to large-sized businesses looking for recovery assurance, constituent alignment, and colocation recovery integration. Gartner recommends this vendor for companies located in the states that are looking for a "business-related, high-touch approach toward DRaaS and have heterogeneous workloads that require not only colocation but integration into a recovery plan as well."
CloudHPT
CloudHPT opened its doors in the United Arab Emirates back in 2002. It serves the Gulf Cooperation Council (GCC) region and places focus on cloud services for DRaaS, IaaS, and backup as a service (BaaS).
The provider's typical customers are SMBs with less than 50 servers and at least one client with a minimum of 200 servers under management. CloudHPT has data centers in Dubai and Abu Dhabi.
Datto
Since its inception in 2007, Datto has been providing backup and disaster recovery appliances, SaaS data protection, and managed networking products. It boasts more than 5,000 managed service provider partners across the globe.
A typical Datto client is a small business with less than 25 servers and at least one client with at least 100 servers and a minimum of one MSP with no less than 750 servers under management.
Evolve IP
Evolve IP broke onto the scene in 2006 and focuses on its OneCloud solution. The tool enables companies to move multiple cloud computing and cloud communications services into a single pane of glass that incorporates "virtual data centers/servers, disaster recovery, virtual desktops, IP phone systems/unified communications, and contact centers," Gartner reported.
The provider's typical client is based in the United States and has less than 25 servers with at least one client with a minimum of 200 servers under management.
Microsoft
Microsoft offers DRaaS along with infrastructure, platform and software services through its Azure Cloud Services.
"Azure Site Recovery (ASR) is part of the Operations Management Suite. Microsoft built ASR by integrating the InMage technology it acquired in 2014 and now provides DR to Azure for VMware, Hyper-V and physical workloads," according to Gartner.
Microsoft's clients are typically small to midsized businesses with less than 25 servers, but with at least one client with a minimum of 200 servers under management.
Unitrends
Unitrends offers a Recovery Series, which incorporates replication and orchestration along with automated recovery capabilities. The vendor also offers Forever Cloud and Recovery Assurance as add-on services for clients utilizing DRaaS. Recovery Assurance reportedly offers a one-hour recovery guarantee. And the vendor's Boomerang product provides the ability to "replicate workloads to hyperscale public cloud providers in a self-service manner," according to the report.
A typical Unitrends client is an SMB with less than 25 servers and at least one client with a minimum of 200 servers under management.