HYCU, Inc. recently announced a new public service to help organizations identify and measure their ability to effectively recover in the event of a ransomware attack. Ransomware attacks have been happening at an increased rate over the last 18 months, with an attack happening on average every 11 seconds. Available as a free service, directly from www.GetRScore.org, R-Score is the culmination of the efforts of leading data protection and cybersecurity experts and partners.
HYCU specializes in multi-cloud data backup, management, migration, protection, and recovery for on-premises and hyper-converged (HCI), Google Cloud, Azure Cloud, and multi-cloud infrastructures. Headquartered in Boston, Mass., HYCU harnesses 25 years of sophisticated IT experience, insights from over one million users, and works with more than 25,000 customers worldwide. The result is alignment with industry leaders and a competitive advantage in the multi-cloud space. HYCU's flagship data protection platforms, a purpose-built Data Protection solution for Nutanix, a managed Data Protection as a Service for Google Cloud Platform and Azure Cloud, and HYCU Protégé, a Multi-Cloud Data Protection Solution offer one-click cross-cloud migration, disaster recovery, and consolidated management. Recently, HYCU earned $87.5 million in Series A funding from Acrew Capital and Bain Capital Ventures. 
In under 10 minutes, any organization that is interested in understanding how ready they are to recover from a ransomware attack can get their R-Score. The R-Score represents a first of its kind assessment tool that scores an organizational ransomware recovery readiness. The tool uses entered data to determine an organization's preparedness to repel and recover from ransomware in five key categories:
Backup Process

Backup Infrastructure

Security and Networking

Restore Processes

Disaster Recovery
Once the questions are answered, an R-Score is generated within a range of 0 to 1,000. Additionally, users will receive steps to take to improve their overall score. No user data related to generating the R-Score is stored or captured in any user identifiable form. Additionally, a free consultation is available to better understand what measures and practices can be implemented to improve an organization's overall R-Score.
In a media statement, Simon Taylor, Founder and CEO of HYCU, said, "it's become a tired cliché that it's not a matter of if but when a company will be faced with a ransomware recovery incident. As much as all of us in technology would like to believe we can eliminate ransomware attacks, the focus needs to be on rallying the industry around a way of quantifying and measuring what steps can, and should, be taken to avoid having to pay exorbitant ransoms for companies to get their data back. Today we are extremely excited to announce R-Score along with our supporting partners."
To learn more about HYCU, click here.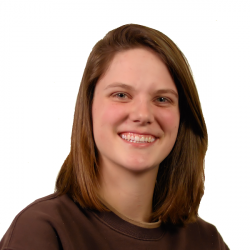 Latest posts by Tess Hanna
(see all)