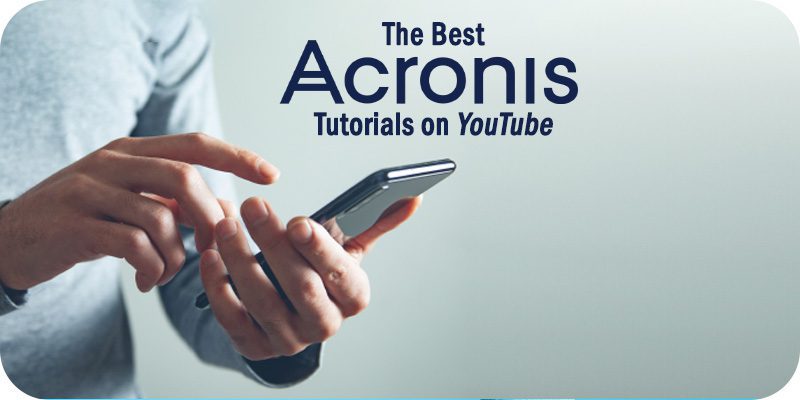 This list of the best Acronis tutorials on YouTube will introduce you to one of the most popular backup and disaster recovery platforms.
Acronis is one of the most widely used backup and disaster recovery platforms in the world. Acronis offers backup, disaster recovery, and secure file sync and share solutions. The company also provides data protection in any environment, including virtual, physical, cloud, and mobile. Acronis True Image is personal backup software that enables users to duplicate their system, effectively capturing all of their data for system recovery or disk migration. Acronis Cyber Backup is aimed towards businesses of all sizes and offers proactive ransomware protection. In 2020, Acronis acquired 5nine Software, CyberLynx, and DeviceLock. The vendor also released Acronis Cyber Protect. In May of 2021, Acronis raised $250 million in private equity from CVC Capital Partners.
Learning Acronis can be a complicated process, and it's not easy to know where to start. As a result, our editors have compiled this list of the best Acronis tutorials on YouTube to help you learn about the platform and hone your skills before you move on to mastering it. All of the videos are free to access and feature guidance from some of the top minds and biggest brands in the online learning community. All of the best Acronis tutorials listed tout a minimum of 10,000 views.
Note: Tutorials are listed in no particular order.
The Best Acronis Tutorials on YouTube
Acronis True Image 2020
Author: Mike Faucher
Description: Acronis True Image 2020. This an overview of one of the most powerful backup software packages available today. It is easy to use, extremely powerful, and very affordable. It is loaded with additional features that make it a must-have today. I have been using it for more than 8 years and it has saved me several times.
How to Clone Your Disk with Acronis True Image
Author: Acronis
Description: Use cloning and imaging to make a duplicate of your system, capturing all of your data for disk migration or system recovery. Back up to a local drive and to the cloud for the Dual Protection of always having on-site and off-site copies available. Quickly recover your whole system or a specific file with confidence, knowing that the backup is as good as the original. Actively defend your data against ransomware attacks with the only backup that detects, stops, and reverses unauthorized encryption.
Acronis True Image 2021 | How to Backup Your Drive | Joeteck Tips
Author: Joeteck
Description: #ACRONIS #JOETECKTIPS #CLOUDBACKUP.
Setting Up and Configuring the Acronis Cyber Infrastructure | Acronis Cyber Cloud Demo Series
Author: Acronis
Description: In this video, we will show you how to set up and configure the Acronis Cyber Infrastructure step-by-step. The feature is available to service providers through Acronis Cyber Cloud.
[Tutorial] Cloning an SSD with Acronis True Image
Author: Scuappy's Videos
Description: Today we have a little tutorial on how to clone a Solid State Drive (SSD) using Acronis True Image. I did this by going from a 500GB NVMe SSD to a 1TB NVMe SSD. (This can also be done with a Hard Disk Drive or HDD).
How to Set Up a Backup Storage in Acronis Cyber Infrastructure
Author: Acronis
Description: Acronis Cyber Infrastructure provides a trusted solution that has been optimized to work with Acronis Cyber Cloud's suite of products. Deployed at Acronis data centers worldwide, Acronis Cyber Infrastructure stores more than 200 petabytes of data that's been backed up from more than 125,000 servers, PCs, and mobile devices.
Cloning From Hard Drive to a Smaller SSD with Acronis True Image
Author: Acronis
Description: Video guide on how to clone the contents of your Hard Drive to a smaller SSD (assuming there is sufficient space to hold all the data!) using Acronis True Image.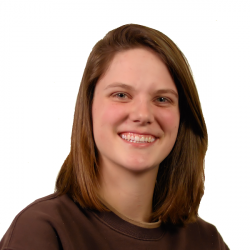 Latest posts by Tess Hanna
(see all)