TierPoint has announced that it has reached an agreement that will result in new, preferred equity investments totaling $320 million. The company expects these investments to be closed and funded by mid-April. TierPoint provides secure, connected data center and cloud solutions at the edge of the internet.
This past year, TierPoint released Cloud to Cloud Recovery powered by Nutanix. This new service provides a cost-effective method to leverage Nutanix technologies for replication and disaster recovery orchestration with a TierPoint-managed Hosted Private Cloud in the recovery environment. The provider's Disaster Recovery as a Service combines features such as replication, cloud, and virtualization technologies, delivering a comprehensive solution that provides the capabilities needed to ensure critical data and applications are safe and secure. The vendor also owns over 40 data centers within 20 markets and 8 multi-tenant cloud pods, all connected via a coast-to-coast network. 
The $320 million of preferred equity is led by a consortium of new investors: Argo Infrastructure Partners, Wafra, and Macquarie Capital Principal Finance. Existing investors, including Cequel III, Ontario Teachers' Pension Plan, RedBird Capital Partners, The Stephens Group, and Thompson Street Capital Partners will also participate.
In a press statement, TierPoint's Chairman and CEO, Jerry Kent said, "this investment agreement was reached in what we all know is a very challenging environment. That's a testament to the strong performance TierPoint has already achieved and our prospects for continued growth. Our business has tremendous momentum. In the last two years, we've increased sales bookings by 26 percent and the first quarter of 2020 will be another outstanding growth period. 
Our team of world-class technology professionals are diligently focused on providing exceptional client service, with a compelling hybrid IT strategy and comprehensive suite of market-leading infrastructure solutions that are in high demand. We're also in a unique position to help our customers navigate the current crisis. We have a very strong balance sheet, with significantly reduced leverage and improved liquidity, an infusion of growth capital, and we believe, a long runway of growth ahead of us, as we continue to invest in our services, infrastructure, and people."
Learn more about TierPoint.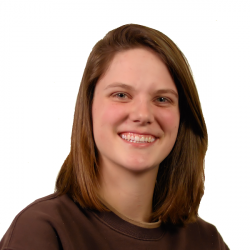 Latest posts by Tess Hanna
(see all)