In this video, Forrester's Principal Analyst Mike Gualteri reveals the fundamentals of Predictive Analytics that every Business Intelligence professional and technology leader needs to know. The topic is presented in a fashion which is easy to understand, and the speaker even does so with a bit of humor. The speech goes deep enough into the topic of Predictive Analytics that it is a recommended watch even for those who already work in the field of data science.
Those who do not already have experience in using analytics tools seem to have been indoctrinated with the idea that the simple application of these practices will yield immediate, actionable results. This is not the case, as explained by Gualtieri, when he notes: "predictive models are good for probabilities, not absolutes." He then proves this, showing a screen which would have us believe that the 99 percent correlation between Maine's divorce rate and consumption of margarine in the United States is somehow connected. You'll probably want to avoid building a predictive model around that one.
If you've got 40 minutes to get your learn on, click the play button.
Click here to see what Forrester had to say about the current state of Big Data and Analytics in their 2015 Wave Study.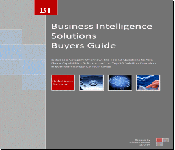 Check out these additional resources: