How Managed Service Providers Deal with Emerging Security Threats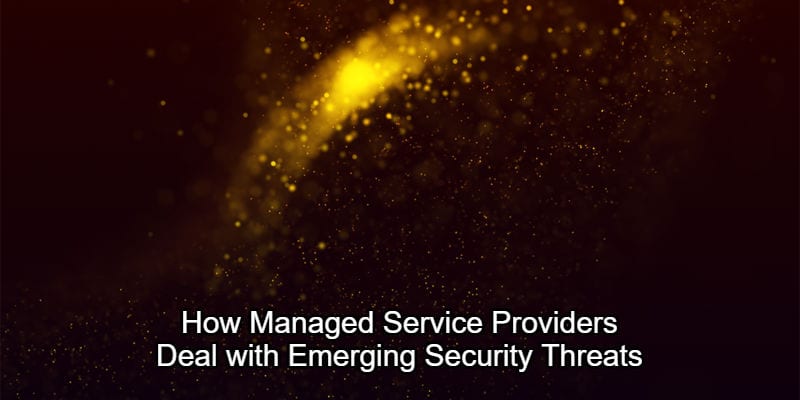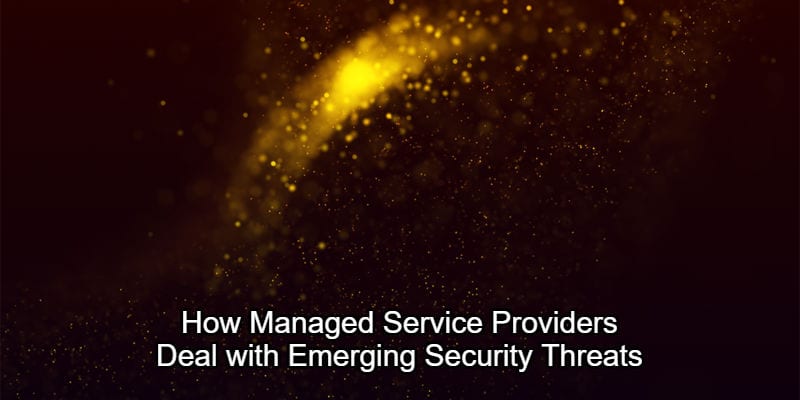 As enterprise technology advances, so do emerging threats. Many enterprises have turned to managed service providers to keep up with the latest technologies, but how well do they handle threats? MSPs alleviate some security risk with constant management of an enterprise infrastructure when needed. But, considering how many threats are unknowns, how will they keep your enterprise safe?
We chatted with Continuum CEO, Michael George, to get his thoughts on cybersecurity with MSPs. We also talked to Chris Krieger, Security Solutions Architect at AHEAD, to see where security will be enhanced in 2019.
Michael George, CEO, Continuum
Every Business Will Be No More Than Two Degrees of Separation from a Major Cyber Attack
At this time in 2017, we predicted that security would be the number one reason why end-customers fire their providers, and today, that likelihood has only increased.
Sixty-one percent of small and medium businesses are now being hit by cyberattacks every year, and the average cost of a cyberattack has increased to $2.2 million, making it extremely difficult for businesses to recover. The sheer volume of cyberthreats that SMBs are experiencing has caused a substantial shift in their risk of being attacked—from minimal to material—meaning that no business is now more than two degrees of separation from a business that has been attacked.  What's more, the risk and potential damages associated with these attacks is also increasing—making it extremely difficult for SMBs to protect themselves.
The threat has moved from our news headlines into our business circles, prompting cybercrime to become ever-present in the minds of business owners. Practically every business owner has heard of colleagues and competitors being hit by ransomware and phishing attacks, putting their businesses at risk of annihilation.
MSPs can expect that every one of their clients will have one question on their minds: "how are you making sure this doesn't happen to my business?"
Security Will Emerge as the Disruptive Force That Cloud Never Was
When cloud emerged as a groundbreaking technology in the early 2000s, MSPs were braced for a major disruption to business models and operations. Instead, cloud storage and computing blended into the market, leveraged for solutions that supported, rather than disrupted, those businesses.
As the dust settled from the cloud revolution, our industry has emerged stronger, because the technology made it easier to run our businesses. Security will not be as kind.
It will be harder to:
Protect clients from the escalating threats, because cybercriminals are hitting them with greater force and smarter attacks.
Discuss what clients are secured against, because outdated promises of antivirus and firewalls are causing them to operate under the assumption that they are protected against much more.
Keep up with enterprise-grade security solutions, because MSPs simply cannot afford to hire and retain the teams of seasoned security professionals for which they are built.
Admit to end-clients that they've successfully been attacked, because their MSP failed to protect them.
If MSPs are to survive the disruption that security will bring to the industry, they need to be ready for the hard work ahead.
Chris Krieger, Security Solutions Architect, AHEAD
Cybersecurity in 2019
The security space will continue to be rocked by organizations—big and small—who are not following security best practices. Lack of vulnerability management, security monitoring, and misconfiguration of cloud storage buckets will continue to rule headlines in 2019. Organizations will also continue to struggle to find enough security-trained resources to fill those gaps.
I also think we will see a move for small- and mid-sized organizations toward managed security services. These organizations need security, but can't find and/or afford the proper resources get the work done internally. This leaves them little choice but to look to a managed service to fill the void.
Latest posts by Doug Atkinson
(see all)