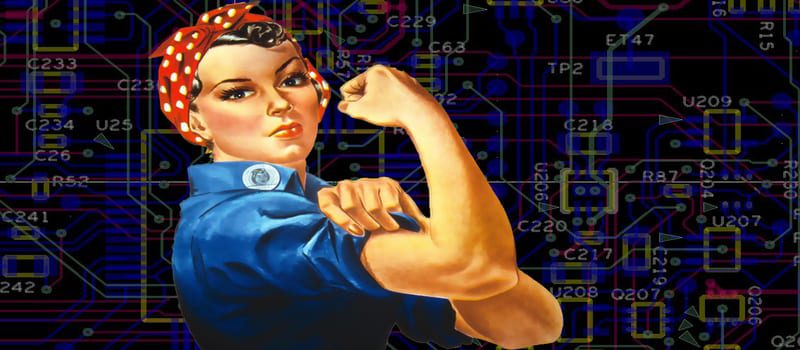 Staying on top of the latest industry news and trends is a big part of the job for any Enterprise Content Management (ECM) professional, and because Twitter is such a great resource and boasts over 300 million active users, we wanted to share some accounts we think you should be following.
And since it's Women's History Month and March 8 is International Women's Day, this list is comprised of women only. So keep these handles in mind for the next time you head over to the Twittersphere.
Cheryl McKinnon @cherylmckinnon
Cheryl is an analyst at Forrester Research. She covers content management and collaboration. She is concerned about digital preservation in the future and, according to her Twitter profile, has nearly 5,500 followers.
Terri Jones @onbasegovt
Terris is a former state and county staffer, but currently serves as the ECM professional at Hyland, the creator of OnBase. She believes in the power of tech for transforming governments and tweets valuable info regularly.
Melissa Henley @ecm_marketeer
Melissa is the director of marketing communications at LaserFische, an ECM vendor. She has just over 600 followers and tweets on a regular basis. Given that she markets an ECM solution for a  living, Melissa is sure to have some insight into the space.
Sandy Kemsley @skemsley
Sandy is an industry analyst for ECM and social enterprise along with Business Process Management (BPM). She has a blog to share news about the BPM space and calls herself, "intentionally digital." Follow Sandy today.
Peggy Winton @pwwinton
Peggy is the COO for AIIM and, according to her Twitter bio, is an "operations, marketing, strategy and technology executive." She has almost 1,500 followers and tweets about industry news, AIIM events and content, plus much more.
We have many more lists like this one! Check them out!
And don't forget to follow us on Twitter, Facebook and LinkedIn for all the latest ECM news.
Latest posts by Doug Atkinson
(see all)