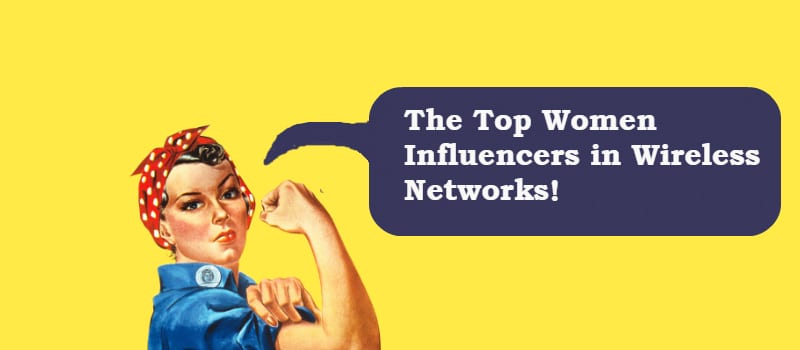 In a disturbing trend, the percentage of tech positions held by women is at its lowest point since the early 1990's. As long held stereotypes surrounding women in science and engineering fields have, for the most part, been cast aside, those in technology haven't seemed to budge much. Seeing a number of high level female tech executives may lead you to believe that industry sexism has been cast by the wayside, but hard statistics are pointing to a more uncomfortable truth. At Google, the number of tech positions held by women hovers around 17 percent, at Facebook it's 15, and at Twitter, a measly 10 percent. While those statistics are certainly troubling, it doesn't take away from the extraordinary achievements made by women in the field.
In honor of Women's History Month, we've compiled a list of some of the strongest influencers in wireless networking, featuring some of the most influential and significant voices in the space.
Take a look!
Amy Renee is a network engineer and blogger covering voice, CCNA wireless, PMP, MCSE, and LPIC-1. Bringing a winning combination of humor and insight to both her Twitter and blog, Renee provides best practices, top techniques, and more! You can follow her on Twitter here and check out her blog here!
---
Anja Feldmann is a computer scientist and a professor at the Technische Universität Berlin. Her interests include traffic engineering, traffic characterization, internet measurement, and network performance debugging.Before her work as a professor, Anja was a member of the IP Network Measurement and Performance Department at AT&T Labs. In 2011, she was awarded the Gottfried Wilhelm Leibniz Prize and the Berlin Science Prize.
---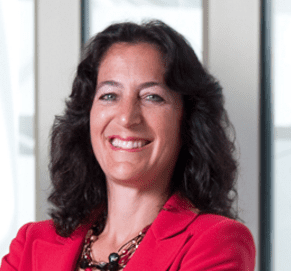 Andrea Goldsmith is a professor of engineering at Stanford university, whose research areas include multiple antenna wireless networks, cognitive radios, sensor networks, cross layer wireless network design, and applications of communications and signal processing to health and neuroscience.
---
Dina Papagiannaki is the scientific director of Internet systems research Group, Telefonica. Her scientific work has been cited over 7000 times, and is often associated with progress in the areas of network traffic classification, forecasting network traffic, analytics, and more. You can follow her on Twitter here.
---
Jennifer Rexford is the chair of the computer science department at Princeton University. Prior to her work at Princeton, Rexford worked in research at AT&T Labs. She's a recipient of the ACM grace Murray Hopper Award for her work on the Border Gateway Protocol. Rexford is also a a Fellow of the American Academy of Arts and Sciences and a member of the National Academy of Engineering. Check her out on Twitter,  here!

Latest posts by Doug Atkinson
(see all)