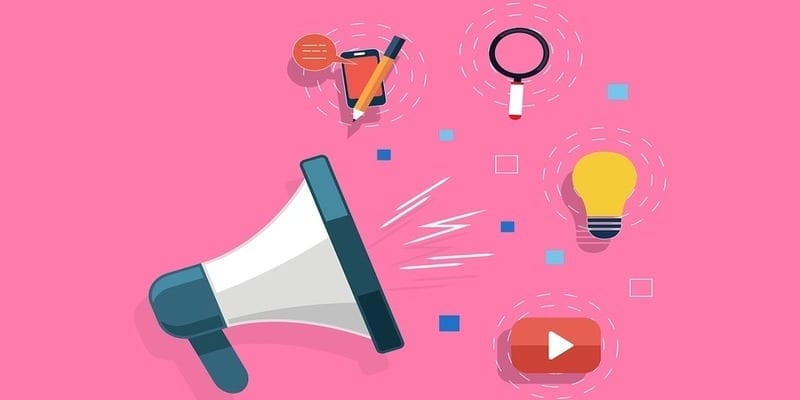 We all know the importance of CRM and marketing automation. Different software solutions that are often packaged together, offering features that interact. Sales teams and marketing teams feed off of each other, informing each other's work practices and potential strategies. But keeping communication steady can be challenging when you're using different software. Combining your CRM and your marketing automation tools is a great way to reduce hassle, cut down on time spent switching between software, reduce data transfer errors and challenges, and much more.
Act! provides a variety of features with a focus on sales management and marketing automation. Although applicable to all business, those at the SMB level may find the most success with Act!, as it offers a companion app available on tablets and mobile devices. In addition to designing responsive campaigns and nurturing incoming leads, this vendor's marketing automation allows users to optimize their campaigns and marketing assets. A/B testing pinpoints your most impactful marketing strategies, and tools like GDPR compliance and spam analysis make sure that your campaigns get where they need to go.
ActiveCampaign helps organizations keep track of their leads, as well as automate lead prioritization and contact management. Core features include lead scoring, automatic email triggers, mobile access, and Gmail integration. Their marketing is focused on customers utilizing automated workflows and drip campaigns. Users can sort their audience based on interests, industry, activity, or other customizable factors. ActiveCampaign offers various paid options that change on a sliding scale based on how many contacts you wants to store.
Agile CRM was built with growing businesses in mind. For small businesses looking to save money, you can use this software for free, giving access to 10 users and allowing to store the information of up to 50,000 contacts. Their marketing automation features include a unique drag and drop workflow designer, letting users quickly build multi-step marketing campaigns. You can set up other automated processes such as autoresponders and newsletters. Agile CRM also offers a unique feature that allows users to insert videos into their emails and track their performance.
Blueshift offers both CRM and marketing automation solutions but is unique in the fact that it blends AI with its software. Where another vendor might bring in a customer data platform, Blueshift provides a smart data platform backed by its AI technology, capable of making predictions based on previous inputs. Blueshift's marketing automation provides real-time segmentation that changes based on user behavior. It offers behavioral, demographic, and lifecycle segmentation, and allows users to identify high value prospects.
Keap's CRM is focused on housing all your client activity and communications in one place, avoiding the confusion of splitting up your work across multiple applications and spreadsheets. Keap updates your client records and handles client follow-ups, allowing users to focus on important high-level tasks. With marketing automation, Keap users can set up automatic processes for sending texts and emails to new leads based on customizable triggers. Create repeatable sales processes, tasks, and checklists to ensure that teams deliver on high quality service in a timely manner.
Salesforce offers an expansive suite of business apps, most notably the Sales and Marketing Clouds, Service Cloud, Analytics Cloud, App Cloud, and IoT services. Salesforce is also fully mobile, and its Complete Customer Management Solution is best-in-class. With their marketing automation tools, Salesforce wants to personalize the marketing process and create more efficient ways for marketing teams to connect with customers and potential leads. Their marketing platform, Pardot, is great for B2B use cases. Features include intelligent lead nurturing, dynamic content, real-time alerts, analytics, and more.
Sendinblue offers an easy-to-use CRM that simplifies your workflow and makes your job easier. This vendor doesn't require any installation or special services to get started. Store and organize your contacts in one place, filtering based on characteristics, source of acquisition, step in the conversion funnel, or other customizable criteria. Their marketing automation focuses on email marketing, SMS marketing, and chat functionality. Chat allows you to speak to your customers in real time, and assign different conversations to different chat user agents.
SugarCRM is designed to provide an excellent user experience, offering a simple UI and breadth of customization options. The platform is available in three different versions, with functionalities differing between versions. There's also a special relationship intelligence add-on available to those who need it. Key features include sales automation and forecasting, lead management, sales campaigns, and quote configuration. SugarCRM's marketing automation tools offer functionalities including lead qualification, ROI measurement, data segmentation, email campaign management, and more.
Zoho CRM offers a wide variety of capabilities to help organizations improve their selling capabilities. Core features include sales automation, marketing automation, pipeline management, multichannel management, artificial intelligence, and more. With Zoho marketing automation, users can observe the activity of their audience on native or outside web apps. Get a bird's eye view of ROI and budget distributions, and manage your presence across a variety of channels and social platforms. Zoho also offers a variety of integrations with other business applications.