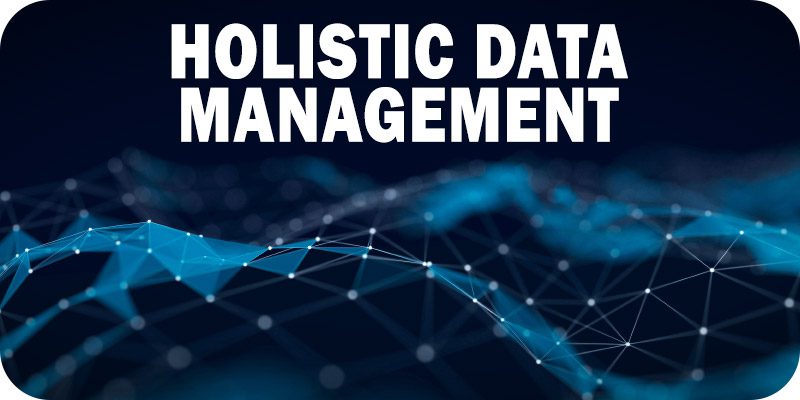 This is part of Solutions Review's Premium Content Series, a collection of contributed columns written by industry experts in maturing software categories. In this submission, GigaSpaces CEO Adi Paz outlines how IT teams can begin to create a holistic approach to data management.

As the pandemic unfolded, IT departments scrambled to reshape operations and adapt their data management to match customer demand. Now on the other side of this digital transformation, they need a way to ensure all those changes actually create business value and work together.
A recent report by IBM Institute for Business Value revealed that during the first year of the pandemic, 60 percent of organizations accelerated investment in digital transformation, while 55 percent underwent significant changes to their strategy, and 55 percent of CEOs prioritized becoming more agile – all of which indicate that the adoption of new technology is reshaping business operations and accelerating digital efforts.
Growth in cloud spending jumped from 17 percent in 2019 to 23 percent in 2021. But that doesn't mean everyone is or should be moving everything to the cloud. In fact, 71 percent of executives said mainframe-based applications are core to their strategy, and the percentage of organizations leveraging mainframes in a hybrid cloud environment will double in the next three years. Companies expect they'll increase the percentage of applications both in the cloud and on the mainframe in the next two years, increasing the portion of mainframe-based applications.
The good news for organizations is that they don't have to choose. They can have on-premises data centers, mainframes, private cloud, public cloud, edge computing, and more – all working together.
On the downside, it will require some effort to get there. The rush to digitize meant that each line of business has been optimizing its own processes, so organizations have, on average, at least 10 clouds across different business functions. That fragmented, siloed approach has limited the value of their transformation efforts. As a result, some 74 percent of companies said cloud-related transformations fail to capture the expected business value.
The key to successful cloud and digital transformation is finding a way to marry the various strategies. This means implementing an efficient and comprehensive data management system that quickly and securely makes information available where and when it's needed.
Companies that succeed in implementing a more holistic approach to data management tend to follow three principles as part of their transformation.
1. Adopt an Iterative Approach
Digital transformation doesn't have to happen all at once. In fact, it shouldn't. Companies that achieve successful, holistic digital transformation do so with a step-by-step approach that allows them to quickly pivot and adapt to changes as they pursue long-term goals.
Think about your own unique environments and how to integrate them. Where does the data reside? How should you share data? What security controls do you need? What security standards should you hold partners to? Factor in the attributes of your particular industry, workloads, and ecosystem.
Transforming data management is a daunting task that introduces new approaches. Take it one step at a time.
2. Assess Your Portfolio and Build Out a Roadmap
Unfortunately, you can't simply copy another company's successful digital transformation roadmap. You need to tailor a plan to your business, resources, and capabilities. Start by taking stock of your team and resources, and identify any gaps.
Examine your mainframe capabilities, your requirements for both cloud storage and your mainframe, and how the two will interact in your hybrid cloud technology ecosystem. Build a portfolio of applications and workflows that details what resides where.
Understand where you stand from a talent and skills perspective. Do you have the technical resources to make sure your unique configuration actually works, or do you need help from a partner?
3. Leverage Multiple Modernization Strategies
Be bold and brave. Try many strategies. Because you're taking an iterative approach, you don't have to worry about investing significant time and resources in a strategy that doesn't work. You'll quickly discover what to keep and what to move away from, while potentially introducing capabilities you wouldn't have otherwise pursued.
Try adopting new APIs, microservices, developing cloud-native applications, and introducing the latest DevOps techniques. You can't know which approaches and which
combinations will work best for your business until you try them. Now is the time to experiment, see what sticks, and determine the best mix for your needs and goals.
The pandemic gave most companies a new sense of urgency for their digital transformation. Now it's time to be more strategic and to reassess your approach to data management. By following these principles, you can plan a more holistic future that meets customer demand while maximizing business value.