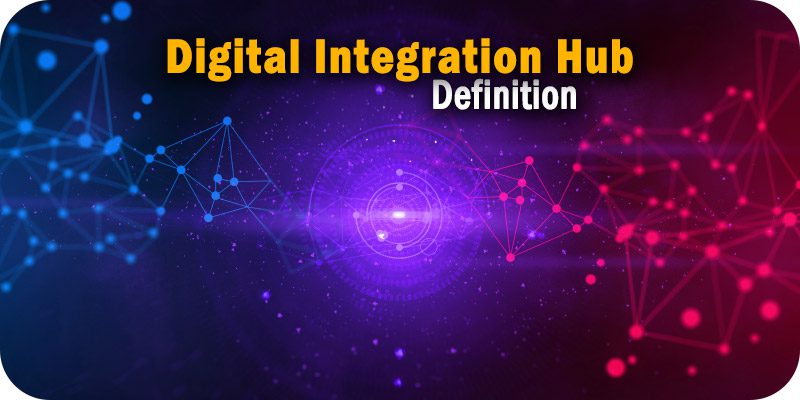 This is part of Solutions Review's Premium Content Series, a collection of contributed columns written by industry experts in maturing software categories. In this submission, GigaSpaces CEO Adi Paz offers a Digital Integration Hub definition and advice on how to deploy one.


Digital transformation has exploded as organizations seek new forms of revenue by creating applications and services that meet customer demands. According to McKinsey, business leaders predict that half of their revenues will be from new products and services by 2026.
To build those new offerings, organizations need to manage data accordingly. Conventional IT architectures struggle to effectively support the increased load from digital applications, leading to performance bottlenecks and a poor customer experience. Eventually, a more robust solution is required.
Gartner forecasts spending on cloud application infrastructure services and cloud application services to increase this year by 24 percent and 18 percent, respectively. As operational complexity and cost of total ownership rise exponentially, organizations need a new path forward.
Many established organizations with legacy systems are turning to a digital integration hub (DIH), a data architecture that decouples digital applications from their enterprise systems of record (SoRs). This creates a low-latency data fabric that updates in real-time based on data events.
There are two methods to deploying a DIH: Do-it-yourself (DIY) or out-of-the-box (OOB). Let's examine some of the major priorities organizations have in providing frictionless customer experiences, and how each implementation works to meet those goals.
Keys to Customer Success
Organizations must meet service-level agreements (SLAs) and deliver excellent customer experiences to be competitive. That means ensuring high availability and short time to market with their digital applications and services, two key benefits of using a DIH.
Enhanced reliability is powered by real-time, event-driven data thanks to the DIH's data integration and management technologies. If data is structured for monolithic systems, it can't be accessed as readily by modern applications and isn't scalable. If data requires complex manipulations between multiple layers, databases, and data stores, performance and elasticity suffer.
The key to a faster time to market is a short development cycle. Digital services and applications often require complex integrations, since data is stored in a variety of ways and needs to be integrated. A DIH can operate across disparate databases and weave the data together so developers can work faster. However, manual conversions and integrations can lead to inconsistent delivery, downtime, and error-prone data, slowing developers down on the quest to go live with new services and requiring maintenance for existing ones.
The DIY Approach
If an organization wants a bespoke DIH platform, there are some risks involved that may lead to decreased performance and inefficiencies. The DIY option requires manual connections, which makes data synchronization between SoRs and services challenging and decreases visibility when it comes to data management since there's no holistic view of data across multiple SoRs.
The more complex an ecosystem becomes in the DIY model—with multiple layers of cache, databases, and data stores—more intricate manipulations are required. Those manual connections can lower performance and limit elasticity, creating the very messy bird's nest architecture that a DIH usually simplifies.
With a DIY approach to implementing a DIH, system integration can take months and introduce unintended roadblocks that hinder development speeds. Upgrades and maintenance also often result in lengthy downtime. The added complexity of a DIY DIH can make what should be a well-oiled machine operate sluggishly and hinder business objectives if not done properly.
The OOB Approach
With an OOB solution, an organization can enable a rapid launch of new digital services, even if complex integrations are required. The single platform that integrates cloud-native and legacy systems simplifies data management and enables development teams to work unimpeded toward a new high-performance offering instead of being bogged down by manual integration efforts.
An OOB solution achieves true efficiency and empowers organizations to offer always-on services at a faster time to market than if they had done it themselves. Finding the right OOB DIH solution can offer maximum in-memory performance, agility, scalability, no-code data source integration, and real-time data consistency.
The advantages of using a DIH to empower your digital transformation are clear. The next step is choosing the deployment method that fits your business priorities and offers a great customer experience. While a more customized solution is possible, it could reduce the benefit of using a DIH if not implemented properly.
For many established organizations racing to keep up with the latest startups, the pressure to transform quickly and empower developers with greater access to siloed data makes the decision for them.