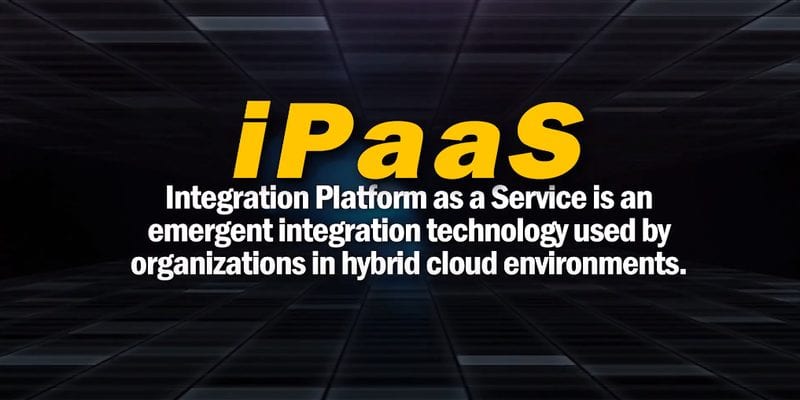 What is iPaaS, and why is it an increasingly popular method of integrating data and applications in complex enterprise environments?
Integration Platform as a Service (iPaaS) is an emergent integration technology used by organizations in hybrid cloud environments. An iPaaS is normally used for use cases like cloud service integration, application integration, B2B ecosystem integration, API publishing, multiexperience scenarios, and Internet of Things.
Cloud and hybrid integration are quickly becoming the new norm for organizations that wish to connect applications and data for speedier insight. This is important in a time where data type changeover is the name of the game and new resources are coming online at warp speed. The cost-benefit is large as well since users can save time and resources by working at their own pace.
Interest in iPaaS solutions is reaching a fever pitch as a result of innovative pricing models and cloud solutions that help adopters avoid licensing and hardware investments. iPaaS solutions can also be deployed much faster than their legacy EAI (enterprise application integration) and SOA (service-oriented architecture) middleware counterparts. This is helping to support fast-paced development cycles, governance and digital transformation among forward-thinking organizations.
Evaluating Integration Platform as a Service solutions can be a painstaking process, one that requires a great deal of research. Though iPaaS use cases solve for a variety of enterprise integration challenges, these tools can also be used across different verticals and deployment models. iPaaS technologies incorporate both EAI and self-service data preparation. These services typically operate wholly in the cloud, and connect cloud data sources to applications that are on-prem and vice versa.
Vendors in this marketplace include both pure-play cloud integration providers and some of the major players in traditional data and application integration tools. iPaaS buyers can secure products as suites of capabilities in either a single package or via individual subsuites.