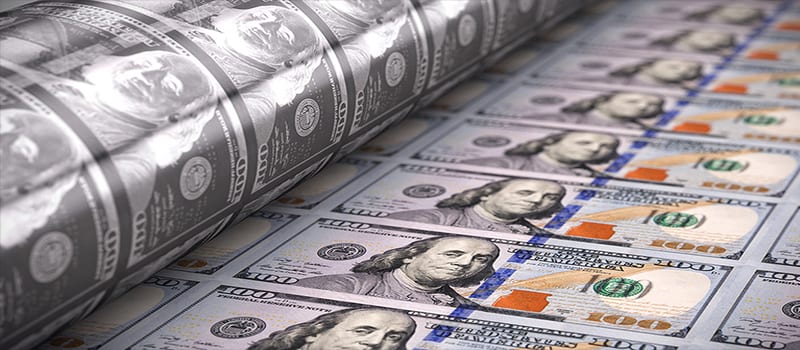 Enterprises are increasingly looking for solutions that provide them with capabilities beyond traditional data storage. Many companies currently seek software solutions that go beyond legacy data warehousing and provide Data Lake integration and virtualization functionality. As a result, a new breed of Big Data vendors are emerging; those who develop forward-thinking software platforms to meet the needs of modern Data Analytics. The following 6 providers all offer advanced products, a main contributor to not only their success in the market, but to interest from capital investors.
Pivotal ($653M, May)
In May, Pivotal secured a whopping $653 million in Series C funding. The investment was led by EMC, who converted $400 million in debt to equity to account, and Ford Motor Company in conjunction with new investor Microsoft. Previous investors GE and VMware were also involved. Founded in April of 2013, Pivotal just celebrated its three-year anniversary, and the company continues to see growing demand for their software. Pivotal has raised more than $750 million dollars in two investment rounds to date. Pivotal's customers include seven of the top 10 banks in the United States, three of the top five global auto manufacturers, and five of the top 10 telcos, which shows that the company's unique product offering are in demand in a wide variety of verticals.
RedPoint Global ($12M, May)
RedPoint Global closed on $12 million in funding on May 18, led by Grotech Ventures and WP Global Partners. The cash will enable RedPoint to expand operations to meet increasing demand in international markets, cultivate a rapidly growing partner ecosystem, and accelerate development of new product offerings. The company has raised a total of $23.7 million in 3 funding rounds to date. RedPoint's Convergent Marketing Platform is a leader in combining multichannel marketing orchestration and the capabilities of a customer data platform. Over the course of the last three years, RedPoint has experienced year over year growth exceeding 100 percent, and reaching several critical milestones.
Reltio ($22M, July)
Modern Data Management Platform as a Service (PaaS) provider Reltio secured $22M in Series B funding back in July. Venture capital firm New Enterprise Associates (NEA) led the funding, with existing investors adding to their $10M Series A investment, bringing the company's total venture funding to $32M to date. The new cashflow will be used to extend the company's leadership position in modern Data Management through accelerated hiring across all positions, and continued expansion into global enterprise technology sectors. As a result of the deal, Chetan Puttagunta, Partner at NEA, will join Reltio's board of directors.
Panoply.io ($7M, August)
Panoply.io recently secured $7 million in Series A funding led by Intel Capital with participation from previous investor Blumberg Capital. This comes on the heels of Panoply.io's $1.3 million in seed funding from September of 2015. The Tel Aviv-based solution provider simplifies and automates an organization's analytical Data Management tasks by deploying an array of automated processes that analyze query patterns, metadata and configurations inside of the data architecture. According to the vendor, their automated data warehouse works at lightspeed, offering prospective customers the opportunity to go from raw data to complex analysis in "under 12 minutes."
MapR ($50M, August)
Enterprise Data Management solution provider MapR Technologies, Inc. recently announced that they've received equity financing worth $50 million. The new funding comes on the heels of another record quarter for the vendor, with more than a 100 percent increase in bookings over the previous year. License and support agreements for the company's Converged Data Platform represented 90 percent of total bookings, which further reinforces the value that MapR's platform represents to the enterprise software business model. MapR has now raised a whopping $194 million in equity since its founding in 2009.
Rubrik ($61M, August)
Converged Data Management solution provider Rubrik recently secured a $61 million in Series C funding led by Khosla Ventures with heavy participation from existing investors. Rubrik's new round of investment funding bring the company's total financing to more than $112 million since being founded in January 2014, according to CrunchBase. The added cashflow will enable the vendor to rapidly scale sales, marketing, support, and engineering to bring Cloud Data Management to companies around the globe. Rubrik's revenue has doubled in every quarter since releasing their first product, adding enterprise customers across all major verticals, including many in the Fortune 500.
Which of these newly funded solution providers were included in the 2016 Gartner Magic Quadrant for Data Warehouse and Data Management Solutions? Click here to find out.

Latest posts by Timothy King
(see all)