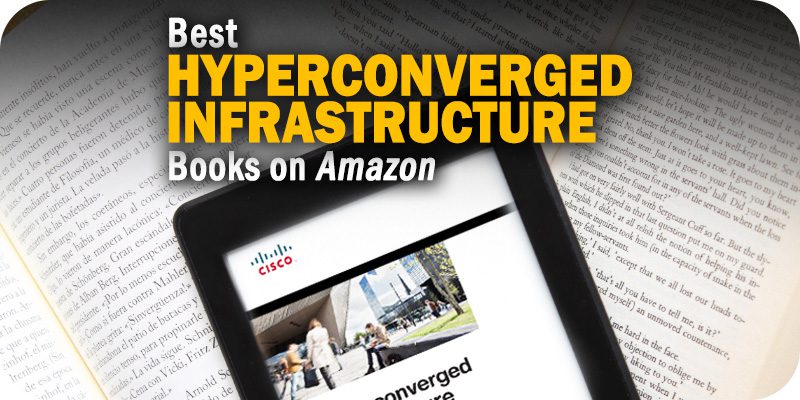 Our editors have compiled this directory of the best hyperconverged infrastructure books to add to your reading list based on Amazon user reviews, rating, and ability to add business value.
Hyperconverged infrastructure (HCI) solutions deliver compute, storage, networking, and cloud management from a single instantiation running on server hardware. HCI software was initially used as an alternative to costly and complicated storage arrays for VMware environments. These tools, formerly referred to as hyperconverged integrated systems (HCIS), were mainly sold as appliances by a single hardware provider. However, as the market has evolved a distinction between HCIS and HCI has developed.
There are plenty of free resources available online (such as Solutions Review's Data Storage Buyer's Guide, Data Protection Buyer's Guide, Data Protection Vendor Comparison Map, and best practices section), but sometimes it's best to do things the old-fashioned way. There are few resources that can match the in-depth, comprehensive detail of a book targeted specifically at hyperconverged infrastructure.
The editors at Solutions Review have done much of the work for you, curating this list of the best hyperconverged infrastructure books available on Amazon. These books have been selected based on the total number and quality of user reviews, as well as their ability to add business value.
Note: Titles are listed in no particular order.
The Best Hyperconverged Infrastructure Books for Your Reading List
OUR TAKE: With this book, author Sam Halabi simplifies the concepts of HCI technology, gives readers an overview of its use cases, and offers solution comparisons from a vendor-agnostic perspective. Additionally, Halabi explains how to migrate legacy data centers without disrupting production systems.
Description: "The author brings together all the HCI knowledge technical professionals and IT managers need, whether their background is in storage, compute, virtualization, switching/routing, automation, or public cloud platforms. He explores leading solutions including the Cisco HyperFlex platform, VMware vSAN, Nutanix Enterprise Cloud, Cisco Application-Centric Infrastructure (ACI), VMware's NSX, the open-source OpenStack and Open vSwitch (OVS) / Open Virtual Network (OVN), and Cisco CloudCenter for multi-cloud management."

OUR TAKE: This 2021 edition title from Gerardus Blokdyk provides readers with an updated self-assessment featuring new case-based questions that are organized into seven levels of HCI maturity. This assessment is designed to help readers identify where improvements can be made to HCI.
Description: "This Hyperconverged Infrastructure Guide is unlike books you're used to. If you're looking for a textbook, this might not be for you. This book and its included digital components are for you who understand the importance of asking great questions. This gives you the questions to uncover the Hyperconverged Infrastructure challenges you're facing and generate better solutions to solve those problems."
OUR TAKE: This book from Philip M. Parker was developed for global strategic planners who are not content with traditional approaches to segmenting world markets. This report covers the HCI market of the top 2,000 cities across more than 200 countries.
Description: "In this report, we define the sales of hyper-converged infrastructure as including all commonly understood products falling within this broad category, such as VMware, KVM, and hyper-v hypervisors and hypervisors used for virtual desktop infrastructure, server virtualization, robo, data protection, and cloud, irrespective of product packaging, formulation, size, or form. Companies participating in this industry include Vmware, Nutanix, Simplivity Corporation, Scale Computing, Pivot3, and Maxta. In addition to the sources indicated, additional information available to the public via news and/or press releases published by players in the industry was considered in defining and calibrating this category. 
OUR TAKE: Author Victor Wu has over 14 years of experience with system infrastructure and currently works as a senior solutions expert at BoardWare Information System Limited. He is also the author of Master VMware vSphere Storage and Cisco UCS Cookbook.
Description: "Hyper-converged infrastructure (HCI) can help you simplify the provisioning and daily operations of computing and storage. With this book, you'll understand how HCI can offload the day 0 deployment and day-to-day operations of a system administrator. You'll explore the VxRail Appliance, which is an HCI solution that provides lifecycle management, automation, and operational simplicity. Starting with an overview of the VxRail Appliance system architecture and components, you'll understand the benefits of the VxRail system and compare it with the environment of traditional servers and storage. As you advance, the book covers topics such as disaster recovery and active-active and active-passive solutions for VxRail."
Solutions Review participates in affiliate programs. We may make a small commission from products purchased through this resource.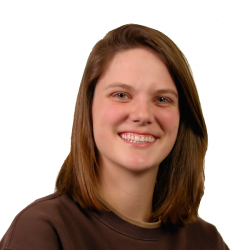 Latest posts by Tess Hanna
(see all)