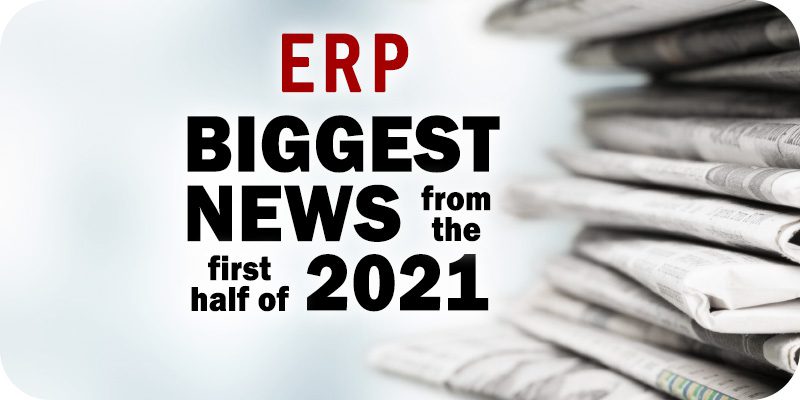 Our editors have curated a list of the biggest ERP news items from the first half of 2021, as highlighted on Solutions Review.
Enterprise resource planning software is a crucial marketplace for global companies across industries. As more organizations begin implementing ERP solutions into their business processes, the more the industry will continue to evolve and change to meet the needs and expectations of users. As a result, new ERP techniques, technologies, and theories are constantly being developed and iterated.
Part of Solutions Review's ongoing analysis of the ERP marketplace includes covering the biggest ERP news items and industry stories that impact the companies that rely on ERP technology. This is a curated list of the biggest ERP news stories from the first half of 2021. For more on the space, including the newest product releases, funding rounds, mergers, and acquisitions, follow our popular news section.
The Biggest ERP News Items During the First Half of 2021
---
IFS Cloud, a new API-based cloud platform, was launched in March 2021 and brought together all of IFS' capabilities and functionalities together in the same place. The new platform enables IFS users to orchestrate customers, people, and assets and deliver unique "Moments of Service." Companies will have the option to choose when and how it turns on the new functionality offered as part of the IFS Cloud platform.
Darren Roos, the IFS CEO, added the following: "At IFS, our single most important goal is to deliver value to our customers, and we want to provide a clear path for them to evolve to new business models, compete and win… Customers have told me that their main goals are to drive efficiency, control costs, and develop better products and services. We know that to achieve this, cloud is a prerequisite. IFS Cloud is unique and delivers on customer-centricity and experience as well as capabilities. I am proud to say we are again keeping our promise to deliver value so that customers can deliver on their Moment of Service."
---
IFS finalized the acquisition of Axios Systems, a provider of cloud-based Enterprise Service Management (ESM) software. The purchase of Axios Systems, which comes on the heels of the recent launch of IFS Cloud, will help IFS offer users an end-to-end service solution capable of creating new visibility levels across a company's value chain. IFS customers will deploy Axios Systems' Enterprise Service Management capabilities independently or integrate them alongside the other features included in IFS Cloud.
Darren Roos, the IFS CEO, said, "The acquisition is very significant for IFS: we are extending our Service Management proposition to help businesses address inefficiencies that can impact their ability to deliver delightful 'Moments of Service.' Beyond process and workflow design and simplification, Axios and IFS together create visibility across internal and external siloes…With Axios, IFS is adding specific capabilities that bring visibility into the value delivered inside and out and highlight opportunities for ongoing improvements."
---
Unit4 announced the general availability of ERPx, an ERP solution built with mid-market and people-centric organizations in mind. ERPx is designed to provide industry-specific functionalities, smart automation services, and an agile cloud platform for professional services, non-profits, higher education, and public sector organizations. The Unit4 ERPx platform includes a suite of next-generation cloud ERP services, including localization, machine learning, integration kits, project management, and more.
Dmitri Krakovsky, the Chief Product Officer at Unit4, said, "With ERPx, we are delivering something that customers have been asking for from ERP solutions for decades – the right platform and tools, designed around their specific needs, supporting them to be fast, resilient, adaptable, and light-touch enough to drive employee productivity. We're also giving them the freedom to connect and extend industry-specific online data services and solutions quickly and easily. Together, we will build the digital foundation that ensures that people and organizations achieve their potential. We are very excited that ERPx is now generally available."
---
ECI Software Solutions announced the launch of JobBOSS2™, a new product that will become ECI's "go-forward" cloud-based ERP. JobBOSS2 is designed for the job shop and make-to-order segments of the manufacturing market and brings together the strengths of ECI Solutions' existing ERP products. The system officially launched in May 2021. JobBOSS2 combines the capabilities of two pre-existing ERP products, JobBoss and E2 SHOP, the latter of which ECI acquired in Q4 of 2020.
Matt Heerey, President of the ECI Manufacturing Division, says, "ECI's first core value is 'Crave Greatness'—which means that we are dedicated to delivering innovative solutions for our customers, setting high goals for ourselves and creating a future where customers have exactly what they need to build and grow their businesses. We have a unique opportunity to take the best of E2 SHOP and JobBOSS to create the most innovative and user-friendly product on the market."
---
E2open announced plans to acquire BluJay Solutions in a transaction representing an implied enterprise value of $1.7 billion. The acquisition will enhance E2open's supply chain platform execution capabilities with BluJay's transportation management software and global trade functionalities. E2open's acquisition of BluJay Solutions will expand E2open's supply chain execution capabilities, specifically in the transportation management sector.
Michael Farlekas, president and chief executive officer at E2open, says, "I am thrilled to welcome the exceptional team and great customers of BluJay Solutions to E2open. Combining E2open's end-to-end platform and large trading partner network with BluJay's leading logistics execution software, we will provide more robust capabilities and value to our customers, unlocking a greater opportunity to accelerate our long-term growth. This transformative acquisition advances our strategy and is consistent with our approach to M&A over the last 5 years."
---
SAP announced the launch of SAP Business Network, a new platform designed to connect trading partners and strengthen collaboration. The new solution will take SAP's various business networks and bring them together on a single platform designed to unify the way supply chain companies interact and integrate with their network of trading partners.
Christian Klein, CEO of SAP and member of the company's Executive Board, made the following statement: "During this unprecedented year, the importance of the communities we're part of has never been clearer. Our new vision will build the world's largest business community, enabling customers to easily connect with companies across supply chains and creating networked economies across industries."
---
Plex Systems announced that it is being acquired by Rockwell Automation, Inc., a leading industrial automation and digital transformation company, for $2.22 billion in cash. The company will be reported amongst Rockwell's Software and Control operating segment, which provides hardware and software solutions for designing, managing, and maintaining production automation and management systems. The acquisition is expected to close during Roxwell's fourth fiscal quarter.
Bill Berutti, CEO of Plex, made the following statement in the press release announcing the news: "Plex has always been more than a company. We have been a leader in the movement to smart manufacturing and a trusted partner to more than 700 manufacturing companies around the globe. Joining forces with Rockwell is great for our customers, our partners, and our employees as we move to expand our reach and impact and accelerate our mission to bring manufacturing to the cloud."
---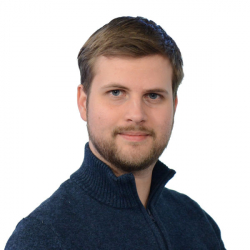 Latest posts by William Jepma
(see all)