The Time is Now: Smart Manufacturers Make Moves to Invest in Cloud Technologies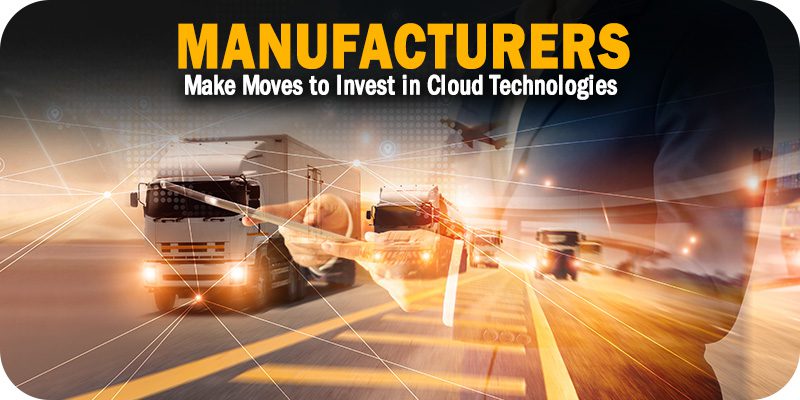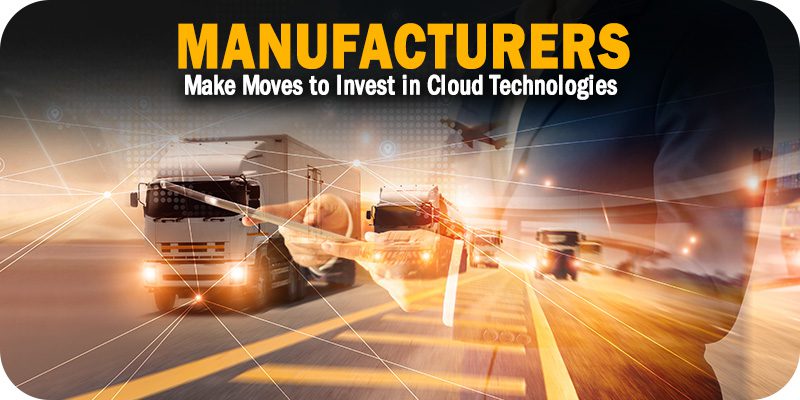 As part of Solutions Review's Contributed Content Series—a collection of articles written by industry thought leaders in maturing software categories—Stu Johnson, the Vice President of Product Marketing at Rootstock Software, explains why smart manufacturers are investing in cloud technologies.
Are you a manufacturer waiting to see the success of tech solutions before you put your money on the table? Well, in today's new normal—even with AI—you can't successfully predict the future, but you can gain insights into the strategies other leaders are leveraging and the benefits they're reaping.
Despite the media's insistence that the economy is coming off the rails, according to a recent report, more than three-quarters (75.2 percent) of manufacturers plan to increase IT spending in the next 12 months. Manufacturers remain focused on the fundamentals, like cybersecurity, sustainability, and operational performance. Instead, their concerns have more to do with being able to access the data they currently have buried in disconnected systems and departmental silos. Manufacturers are sitting on a gold mine of information, but they haven't yet been able to reap the rewards of this treasure.  
The Positive Outweighs the Negative
This survey spanned various discrete manufacturing industries, and 508 respondents provided their perspectives on manufacturing technology. From their vantage point, these leaders—who were director level and above—leaned more toward an optimistic outlook in terms of where their industry is headed:  
23 percent believe demand will increase vs. 12.6 percent who feel demand will decline.

 

20.9 percent think factories need to expand vs. 12.2 percent who worry factories will need to close.

 
While the realities of high inflation and increased costs for many materials exist, manufacturers believe the pendulum is swinging—and, for the most part, in a helpful direction. If we take our cue from these leaders, we'll also be inspired to close the book on doom and gloom and open to a new page of a new story—one in which we're ready to invest for imminent expansion, business intelligence, and dynamic responsiveness.  
A Comprehensive Signal Chain  
One takeaway is that manufacturers are striving to create end-to-end connectivity via the cloud. With this type of infrastructure, they'll receive early digital signals on large customer orders, supply shortages, or changes in production capacity. In the survey, manufacturers want to optimize supply chains and source suppliers for greater resiliency, with 47.5 percent saying these are top priorities. Another 27.6 percent said they want to improve production performance.  
Once all these digital dots are connected via a cloud platform—i.e., Salesforce, Azure, or AWS—manufacturers will be better equipped to connect to the signals that changes may be needed to meet customer demand, collaborate with suppliers to avert issues and align their production plans.  
Technology to the Rescue
When asked about tech concerns, respondents anticipated enhanced value rather than risk. For example, while cybersecurity was considered a number one challenge, this very issue (information security) is cited as a top benefit of cloud technology. Many manufacturers said they were already on the cloud for this and other similar reasons. Building on this "more tech is better" theme, the list of technologies that manufacturers have their sights on for the future should come as no surprise: 
Artificial Intelligence (AI) / Machine Learning (ML) — 33.9 percent

 

Big data / Analytics

—

32.1 percent

 

Internet of Things (IoT) — 31.3 percent

 

Cloud applications — 28.3 percent

 

Mobility — 27.6 percent

 

Cloud ecosystems — 26.8 percent

 
Data, Data Everywhere
Another important insight is that data is recognized as both a problem and a solution. That's because manufacturers understand the value of data—and its volume is increasing daily—but admit to needing better access to this information. Investments in the technologies above—AI, ML, and analytics—are intended to improve how they process, refine, and convert data into actionable insights and business intelligence that can provide clear guidance on future decisions.  
As we see, digital transformation (DX) efforts are still a key priority among manufacturers. They view DX technologies as the means to an end, laying the groundwork for growth, efficiency, well-planned production schedules, and resiliency to cope with continued disruptions. The common denominator for delivering these benefits is the cloud. 
With the Cloud, the Sky's the Limit 
Manufacturers have heard what the media has said about economic uncertainty but are following the optimistic beat of their own drum. Their direction is driven by a focus on data over fearful sentiments to shelter their funds. They're also considering the tech benefits touted by their peers—early adopters have said cloud platforms provide significant value. 
To leverage that same advantage, they've laid out a game plan for digital transformation, and they're proceeding with ongoing determination, one step at a time. As such, they've made significant progress toward a cloud-driven enterprise that connects digital signals from demand to supply and production.  
As a critical component of this signal chain, almost two-thirds (62.6 percent) of respondents said they plan to switch ERP vendors in the next 12 to 24 months. You can probably guess that most are planning a move to a cloud-based solution. A cloud ERP can be the intelligent hub to help process data and digital signals across their enterprises. With the right ERP serving as the core system of record—and of control—smart manufacturers will know no limits. 
---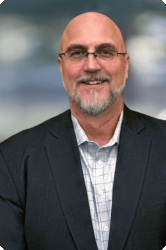 Latest posts by Stu Johnson
(see all)