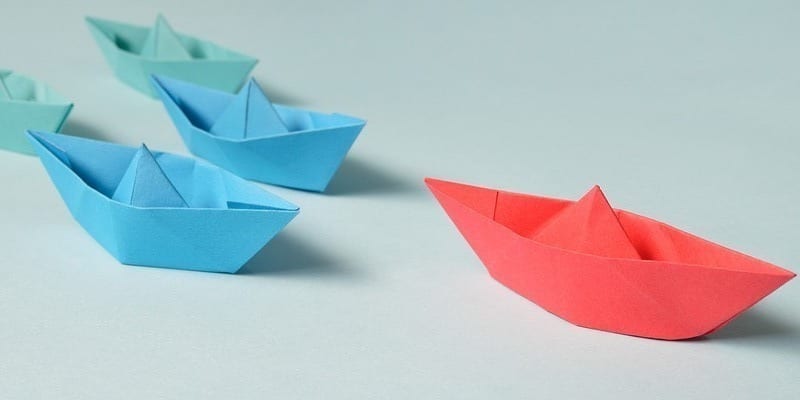 Recently, analyst house Gartner Inc. published it's yearly Magic Quadrant highlighting some of the most prominent vendors offering solutions with CRM Lead Management capabilities. The report is divided in fourths, categorizing certain providers as Niche, Innovators, Challengers, and Leaders in the market, with the Leading vendors standing in the metaphorical winner's circle. Below you can find some brief breakdowns of this year's best CRM Lead Management vendors and what Gartner found so special about them.
Ranked lowest in the Leader's quadrant is provider IBM. This provider is perhaps most well known in the public eye for their Jeopardy-winning AI named Watson, which actually powers their marketing solutions. The Watson Marketing Suite contains multiple programs, including Watson Campaign Automation (WCA). WCA specializes in lead management, providing users with lead scoring options, multi channel campaign automation, and detailed analytics reports documenting their ongoing efforts. Since WCA comes in the Watson Marketing Suite, users will also have access to other programs like Customer Experience Analysis and Content Hub, managing journey analytics and content.
A relative up-and-comer in the market, Salesforce has made its way from Challenger to Leader this year. Starting back in 1999, CRM is Salesforce's bread and butter. Pardot, the main automation solution offered by the vendor provides a variety of capabilities including landing page generation, content-embedded AI, and just about every lead management option you could want for. Pardot optimally works as a solution for middle-to-large scale enterprise endeavors looking to to augment their B2B marketing capabilities.  Another of the provider's strong suits was the expansiveness of the Salesforce AppExchange, which offers solutions for more than just marketing teams, with a library of over 4,000 solutions for just about every aspect of business you could imagine. This ubiquity becomes particularly enticing for organizations looking for several solutions at once.  
Ranking second highest in the Leader quadrant was Marketo. The San Mateo-based provider remains a leading vendor in 2018, a title it's enjoyed for some time. Marketo's subscription-based automation solution has generally been seen as one of the industry standards, offering the mainstays of lead management, marketing ROI analytics, social marketing and event management. It's worth noting that Marketo announced its sale to Adobe a few days after Gartner published this report. As such, it's very much likely to be assessed as an asset of Adobe in future iterations of the Magic Quadrant.
The final and highest rated Leader in Gartner's assessment is Oracle. Oracle offers several solutions for organizations of all sizes, granting it market presence at all levels of industry. It's main option for lead management is its Eloqua platform, and offers multi-channel lead management, as well as lead scoring, lead segmentation, lead routing, and lead nurturing. It's strong functionality, stability and ease of integration all elevate it to the highest rated CRM Lead Management provider in this year's Magic Quadrant.
You can read this year's Magic Quadrant for CRM Lead Management here to learn more about these vendors and others that Gartner assessed.