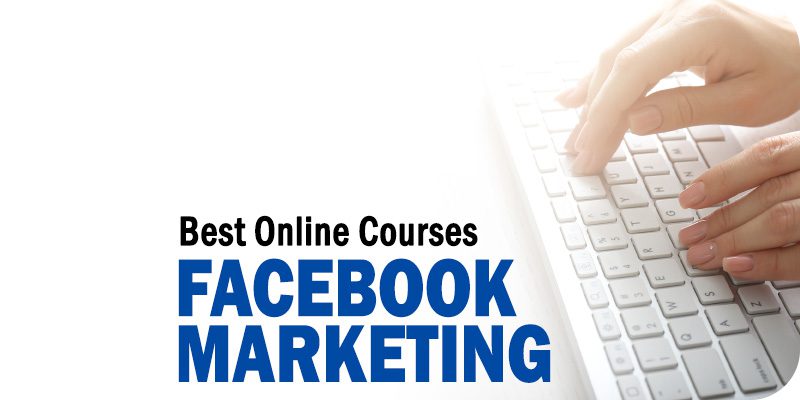 The editors at Solutions Review have compiled a list spotlighting some of the best Facebook marketing courses available online that aspiring and active marketing professionals can take to improve their skills and expertise. Solutions Review participates in affiliate programs and may make a small commission from products purchased through this resource.
Facebook is one of the most popular social media outlets, which means it's constantly changing and adapting to new user trends, preferences, and expectations. If marketers want to keep up with these changes, they need to do everything they can to stay on top of the best Facebook marketing techniques and tools. With the right Facebook marketing courses, professional (and beginner) social media marketers can equip themselves with the up-to-date skills they need to develop and maintain successful, agile, and compelling social media campaigns on Facebook.
With that in mind, our editors have compiled a list of the best Facebook marketing courses available across various online learning platforms known for their reputation and success. For ease of access, we have listed these courses in alphabetical order. 
The Best Facebook Marketing Courses Available Online
---
OUR TAKE: Facebook is one of the most valuable social media platforms for marketers, so it's essential to know how to utilize it. This course is designed to take beginners and equip them with the Facebook marketing skills they need to be fully job-ready.
Provider: Coursera
Description: Developed for beginners with little-to-no experience, students can complete this online certification in approximately six months. Students will learn about marketing content development, ad management, performance advertising, brand development, paid ads, Instagram marketing, and much more. The course consists of lectures, readings, assignments, and hands-on projects to help students develop their social media marketing skill sets.
GO TO CERTIFICATION
---
OUR TAKE: Continue to develop your social media marketing expertise with this 10-hour online course that covers Facebook and Instagram marketing fundamentals, including ad campaigns, performance metrics, campaign creation, and more.
Platform: Digital Marketing Academy of Canada
Description: Facebook and Instagram are two of the most powerful social media platforms, with an active user base approaching three billion. With this part-time, entry-level, and online course, marketers of all experience levels can fine-tune their skills and become experts in creating marketing strategies. They will learn to define social media marketing goals, monitor campaign performance and analytics, run ad campaigns, and more. The course consists of five lessons and two quizzes and uses a self-paced structure so students can complete the course on their terms.
---
OUR TAKE: Take your company's Facebook marketing presence to a new level with this advanced advertising training course, where you'll learn how to create, manage, and automate ads that generate meaningful results.
Platform: LinkedIn Learning
Description: If a company is looking to take its Facebook marketing efforts to the next level, it needs to start exploring some of the advanced advertising features it offers. With this course, instructor Michael Taylor will walk learners through creating and managing large ad volumes and campaigns across accounts and pages. Other topics covered include learning how to utilize the Business Manager tool, uploading ads in bulk, using the custom audience features, adjusting ads for other outlets (i.e., Instagram), automating ads, using AI tools to generate ads for you, mix modeling, advanced conversion tracking via the Facebook Ads Conversions API, and more.
---
OUR TAKE: This beginner-level course will help you and your marketing team find their footing in the Facebook marketing ecosystem and help you start developing an active, engaging presence on the platform with a suite of tools and insights.
Platform: LinkedIn Learning
Description: Facebook is one of the most powerful marketing platforms out there, which means a company needs to make sure it crafts an effective, compelling strategy for its presence there. With this course, marketers will start at ground zero and learn how to set up a Facebook account for their business, build a page that reflects their brand identity, and start using it to create content that attracts prospects and converts them to customers. Professional social media strategist Megan Adams will also teach her audience about Facebook CTAs, event planning, reporting, and streaming with Facebook Live.
---
OUR TAKE: This popular course has been taken by nearly 200,000 students and uses a mixture of video lectures, articles, and other resources to explore every aspect of Facebook marketing, advertising, and more.
Platform: Udemy
Description: Students who enroll in this course from Coursenvy can expect to learn how to connect with new audiences, lower ad costs via Facebook Ads, mass post to various social media networks, take advantage of Facebook Ads Manager, implement tracking strategies, optimize their sales funnel, utilize Facebook Business Manager, and more. The course includes twelve hours of on-demand videos, 34 downloadable resources, and 33 articles. Students can also ask questions and get personalized answers from the instructors.
GO TO COURSE
---
OUR TAKE: Learn how to combine your Facebook marketing efforts with the power of a chatbot with this thorough training course. No coding experience is required; all you need is the motivation to improve your Facebook marketing engagement.
Platform: Udemy
Description: This top-rated Facebook marketing course is taught by Isaac Rudansky, one of Udemy's bestselling instructors who has worked with over 100,000 students and is designed to help marketers learn to create, launch, and manage Facebook Messenger chatbots. The course will introduce students to MobileMonkey, a Facebook Messenger marketing platform, and teach them how to use it to create a support chatbot that answers customer questions and delivers content in a personalized, meaningful way.
GO TO COURSE
---
OUR TAKE: If you're looking for a more thorough introduction to Facebook's marketing and advertising functionalities, this course can help. With almost 10 hours of video material and over 30 downloadable resources, you can expect to walk away from the class with a firm grasp of Facebook marketing fundamentals.
Platform: Udemy
Description: Designed for anyone overwhelmed by the prospect of Facebook's marketing and advertising tools, this beginner-level course will help students get comfortable with the tools, insights, and strategies they need to succeed. The popular training course covers topics around proven Facebook marketing strategies, navigating Facebook's marketing algorithm, creating content that connects with target audiences, and best practices to help marketers craft effective advertising and marketing campaigns.
GO TO COURSE
---
OUR TAKE: Enroll in this course to get live demonstrations of Facebook marketing best practices proven to help companies generate meaningful engagement and ROI.
Platform: Udemy
Description: This three-hour course is taught by Nik Swami and will introduce students to ten Facebook marketing strategies that have proven valuable and successful additions to any brand's repertoire. These strategies revolve around personalizing a Facebook company page, working with influencers, posting compelling content, utilizing Facebook groups, using ads, launching contests that generate engagement, and more.
GO TO COURSE
---
---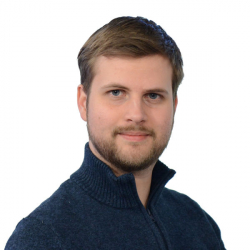 Latest posts by William Jepma
(see all)