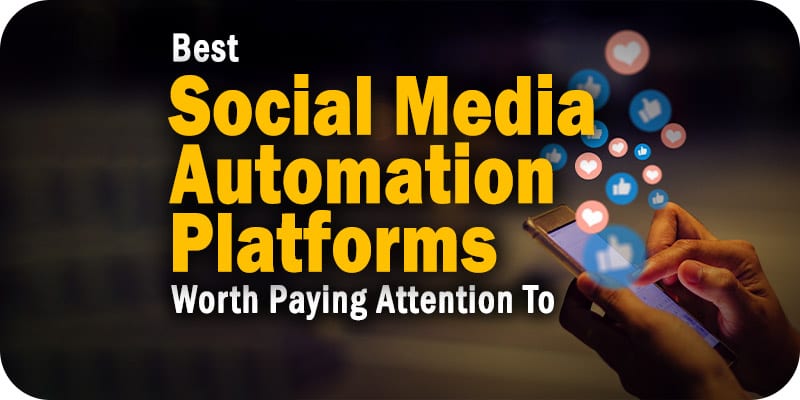 The editors at Solutions Review compiled a list of the best social media automation platforms to pay attention to, based on their reputation, service offerings, and overall user experience.
Social media marketing is one of the fundamental pillars of a successful marketing strategy. However, since each platform has different trends and rules, it can also be time-consuming. Many social media marketing tools can help, but finding one with the capabilities is easier said than done. To help make your search a bit easier, our editors have profiled some of the best social media automation platforms worth considering.
The social media automation solutions and tools on this list can go a long way toward streamlining how your company interacts with its audience, expands its brand awareness, and creates meaningful connections with prospective and active customers. The providers on this list were selected using a meta-analysis that combines user sentiment across the web's most trusted software review sites with our internal criteria. The providers are listed in alphabetical order.
Social Media Automation Platforms Worth Paying Attention To
---
Description: Act-On's Advanced Social Media Module offers companies a suite of social media automation tools designed to help its users extract value from their social media presence, improve their brand's reputation across social media platforms, and boost engagement with target audiences. The Advanced Social Media Module includes social media campaigns, social media listening, social media advocacy, social media reporting, and other functionalities.
---
Description: Blog2Social provides a social media auto-posting and scheduling plug-in for WordPress with free and premium features. Free users can access tools for social media automation, reporting, cross-posting, one-step workflows, and custom sharing capabilities. Meanwhile, Premium users have access to features like best-time scheduling, automatic shares on pages or groups, automated and customizable format optimizations, multiple accounts, multiple sharing profiles, auto-posting on various platforms, and more.
---
Description: Buffer is a streamlined social media management platform that offers a suite of publishing, analytics, engagement, and team collaboration tools. Users can schedule and publish content on an automated schedule or at a custom time on platforms like Instagram, LinkedIn, Twitter, Facebook, and Pinterest, all from a single dashboard. Other features include social media analytics, customer engagement, and campaign management.
---

Description: ContentStudio is a content and social media management platform for agencies, small businesses, and large teams. The platform's social media automation capabilities can help marketers optimize content automation campaigns, set predetermined posting times for multiple social channels, bulk upload social posts, automatically reshare evergreen content, and more. ContentStudio even offers AI-generated captions that save you time and help avoid duplication.
---

Description: Hootsuite is one of the most well-known social media management tools in the marketplace. The platform helps marketers and users publish their content, track engagement, monitor trends, compare performance to competitors, utilize paid advertisements, and analyze social content. Users can save time and resources by scheduling and managing automated posts across all major social networks from a single calendar dashboard. Hootsuite also integrates with over 20 major social media platforms and other applications.
---
Description: MeetEdgar is a social media automation tool for entrepreneurs operating independently or as part of a small business. The platform can automatically share posts to Facebook pages and groups, Instagram feeds and stories, Twitter, Pinterest, and LinkedIn. Other features include unlimited scheduled posts, A/B testing options, link tracking, and more. The Edgar tool will also catalog the updates your team creates, sort them into customizable categories, and publish them based on your set scheduling prerequisites.
---
Description: NapoleonCat is a marketing platform designed to help users manage and grow their brand on social media platforms like Facebook, Twitter, LinkedIn, YouTube, Instagram, YouTube, and Google My Business. Users can monitor, analyze, automate, schedule, report, and optimize their social media efforts with a suite of social media management tools. Those tools include social media automation features for sales, customer service, analytics, ad moderation, scheduling, publishing, workflows, and more.
---


Description: SALESmanago is a no-code CDP and marketing automation platform that combines advanced analytics and AI-powered automation to provide customizable experiences for fashion, finance, travel, beauty, pharmacy, and other markets. The service's social media capabilities include automation tools for scheduling posts, ad campaigns, Facebook Messenger conversations, Facebook ad management, customer data collection, event tracking, and more.
---

Description: SharpSpring provides agencies and enterprises with a suite of sales and marketing automation tools to help improve conversion rates. The company's interactive social media management application allows users to post instantly, schedule ahead, develop campaigns, share content across different platforms, monitor conversions with social listening tools, trigger automations, and more. SharpSpring also allows for unlimited profiles and users on its single platform.
---
Description: SocialPilot is a SaaS social media marketing tool designed for small businesses, individual professionals, agencies, and enterprises. Features include a social media analytics tool, a social inbox where users can respond to comments and posts, content curation feeds, visualized social calendars, bulk scheduling, client and user management capabilities, and more. The platform also allows users to create and manage over 50 social profiles across platforms.
---
Description: Sprout Social's automation tools can help companies optimize their social interactions, improve efficiency, and personalize their content. The platform has a collection of features for social media analytics, engagement, publishing, automated scheduling, social listening, collaboration, workflows, bot builders, and customizable inbox rules that can reliably and automatically categorize, manage, and measure your inbound marketing messages.
---

Description: StoryChief is a centralized, collaborative platform to help editorial teams and social media managers distribute their content and measure multi-channel content performance from a single place. It can integrate with CMS, DAM, and CRM systems and includes social media tools for automating posts, analyzing accounts, a social calendar for scheduling a month's worth of posts, tracking social analytics, built-in media editing, engagement tracking, and more.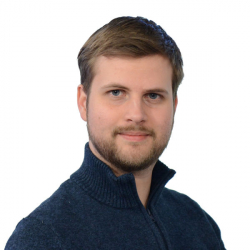 Latest posts by William Jepma
(see all)