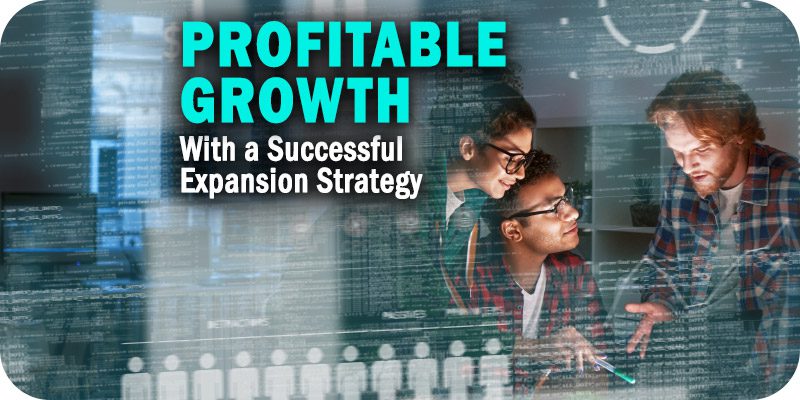 As part of Solutions Review's Expert Insights Series—a collection of contributed articles written by industry experts in enterprise software categories—John Stamos, Principal at Alexander Group, explains how companies can drive profitable growth by developing and executing an expansion strategy.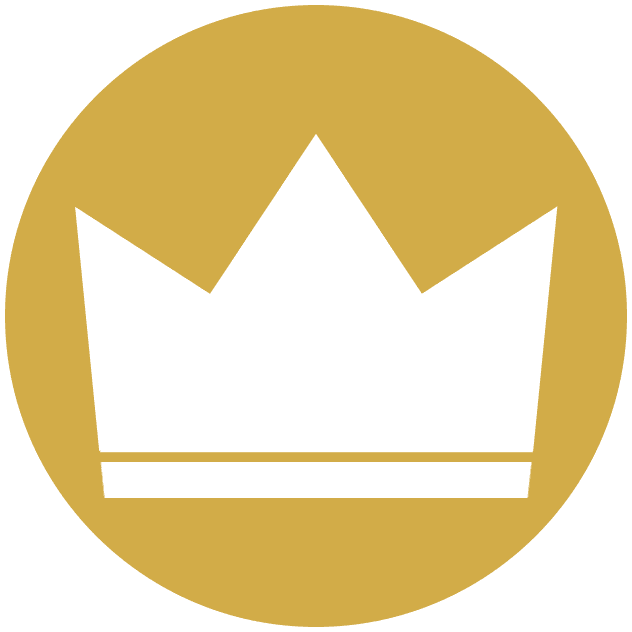 The Rule of 40 Growth and Profitability index has long been used to gauge successful and sustainable SaaS companies. Organizations with a combined Annual Recurring Revenue (ARR) growth and EBITDA margin above 40 percent command higher valuations and represent an outsized portion of market capitalization. While the 40 percent principle equally recognizes growth with profitability, in today's uncertain macroeconomic environment, and as market valuations are increasingly being scrutinized, many commercial leaders are shifting their focus from driving growth at all costs (the ARR part of the equation) to driving profitability within their go-to-market efforts.
Sales leaders are tasked with efficiently deploying their investments. While companies often look to trim expenses in the organization, they can inadvertently curtail growth. Companies that aspire to grow must focus on profitable growth. To optimize their sales investment, leaders are turning to an expansion selling approach that supports reps in selling to current customers while leveraging existing relationships as an alternative to consistently acquiring brand-new logos.  
Expansion Plays Focus Sales Rep Efforts
Defining and deconstructing expansion use cases is the first step in determining a customer-focused sales strategy. At a high-level, expansion plays are typically categorized into eight upsell and cross-sell strategies:
Upsell
More Users:

Get more users to use the solution.

More Consumption

: Get users to consume more of the solution using more use cases or increasing volume.

More Features

: Get the customer to turn on more features, assuming feature-based pricing.

Pricing Increases

: Increase the price or term length during contract negotiation.
Cross-Sell
New Use Cases

: Sell the current product to existing buyers in return for a new use case.

New Products

: Sell new products to existing buyers.

New Buyers

: Sell existing or new products and/or use cases to new buyers.

Platform / Enterprise License Agreements

: Sell a complete solution to executives and drive adoption across all user groups.
Based on the product configurations and types of buyers and users, sales organizations can prioritize sources of expansion growth differently. For example, a single product company whose solution offers multiple tiers will likely focus on the adoption upsell, usage upsell, and new buyer cross-sell. Conversely, companies with a broader product portfolio with many centralized buyers and users will likely focus on multi-product cross-selling or platform selling. Finally, macroeconomic conditions may impact expansion priorities across all customer types, resulting in new strategies.
Sales organizations should direct reps where to focus their efforts using a top-down prioritization of the primary expansion plays. This approach will enable the sales organization to deploy appropriate resources in a coordinated manner that drives profitability.
Three Tactics that Drive Expansion Selling Success
Expansion selling is essential but must be thoughtfully integrated into the sales organization. Here are three key tactics that CROs and Sales Leaders can use to efficiently and effectively drive expansion efforts:
Tactic 1: Identify All Buyer Stakeholders to Craft Appropriate Messaging
Budgets are increasingly under scrutiny. Whether buyer stakeholders know it or not, incremental expenses will also require compelling ROI in a cost-constrained model. Crafting the appropriate message that influences stakeholders will require additional effort that includes:
Clearly articulating outcomes using messaging that clarifies value to the company and each stakeholder.

Identifying new and influential buyer stakeholders and addressing their specific concerns.

Recognize when the value indicates how the solution can reduce cost and improve EBIDTA and/or margin.

Reframe the ROI by answering, "what is the cost to the organization for not implementing this solution?"
GitLab CRO Mike McBride understands the value of appropriate messaging. GitLab Inc., whose DevSecOps platform changes the way cross-functional teams collaborate to build software faster, focuses on clearly articulating how their solution reduces customer development costs.
"When there is a new budget holder upstream, whether executive leadership or finance, that didn't scrutinize opportunities in years past, we have to enable our champion (the customer influencer) to pitch this new stakeholder on the cost savings and how this initiative drives efficiencies," McBride says.
Product users require specific value messaging, as do senior executives who look at the ROI and overall business value. McBride believes clear messaging pays long-term dividends: "It's different, but it's good, disciplined selling. People got away from it in the boom times, but it's also an opportunity to build back the capabilities for the next 3 to 5 years."
Tactic 2: Apply Marketing Techniques and Insights Toward Existing Customers
Leading companies use digital marketing technologies to capture sales and marketing insights and identify likely new prospects. Organizations with a prescriptive and diligent approach to expansion selling can apply these techniques to grow their existing customer base.
For instance, some firms now use telemetry data to inform the sales organization when to employ sales motions. Insights can reveal if customers are approaching their contracted usage limit or licenses. Data can also show which features a customer uses and indicate if they could benefit from another feature set. Combining telemetry and firmographic information can also set the stage for appropriate use cases. For example, similar customers sometimes start consuming product B after product A, indicating expansion opportunities. Since organizations are looking to optimize their sales resources, driving incremental yield through data insights can help companies achieve increased profitability and drive accelerated growth.
In the Enterprise space, firms also use an Account-Based Marketing approach (ABM) to concentrate resources on target buyers within a customer segment. ABM employs personalized campaigns designed to engage each buyer, basing the marketing message on the specific attributes and needs of those buyers within the account.
Marketing to existing customers using expansion strategies is essential to achieve the most significant value from large accounts while identifying and accessing new buyers within an organization.
Tactic 3: Drive Coordination Between Sales and Customer Success
Many SaaS companies have deployed a customer success organization but must address multiple customer success archetypes and sales motions. Two common struggles often emerge:  
Driving a cohesive and coordinated glide path from pre-sales to post-sales success.

Focusing valuable Customer Success (CS) resources on the high-value adoption and value realization activities
According to recent Alexander Group research, only 37 percent of SaaS companies create Customer Success plans that codify a launch plan, outline specific customer goals, and create a formalized feedback loop that evaluates customer experience and use case effectiveness. Further, Alexander Group's Customer Success and Productivity research shows that low-performing Customer Success Managers only spend 24 percent on high-value performance optimization and sales activities versus 56 percent for the high-performing cohort. High-performing organizations understand that effective adoption and value realization activities lead to expansion opportunities.
Customer Success is a significant commercial expense. To gain the most value from this investment, they must identify the appropriate CS archetype based on the customer journey and expansion strategy. Once defined, the sales organization must detail the rules of engagement and create the coordinated glide path along the land, adopt, and expand continuum. Customer Success organizations are essential in leading expansion opportunities but must have a clear, consistently executed strategy.
For example, HashiCorp, whose software enables organizations to provision, secure, run, and connect cloud-computing infrastructure, focuses on driving this connectivity across the sales organization. Their strong growth metrics bear this out. In their pre-sales process, the SEs and AEs create a success plan, collaborate with their customer on the use case to solve, agree to relevant metrics for success, and finally receive customer sign-off. When the deal closes, and CS has its first meeting, HashiCorp already has a prescriptive approach to engage with their customer drive towards successful outcomes. It is this customer-centric approach that positions HashiCorp for success.
Mike Ogden, Vice President of Global Revenue Operations, sums it up best: "The reason we now have a Customer Success organization is that we want customers to be successful, but ultimately when we have that customer intimacy, and we start to see other issues that we can help with."
Expansion Selling is an Essential Strategy for Profitable Growth
In today's environment, profitable growth is critical to maintain valuations and assure investors that the underlying business model is sustainable. As a result, expansion selling is an essential part of corporate strategy, driving alignment through a focus on individual buyer stakeholder needs, an integrated sales and support organization, and performance management metrics that drive success.
---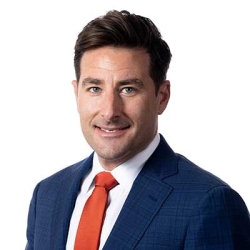 Latest posts by John Stamos
(see all)