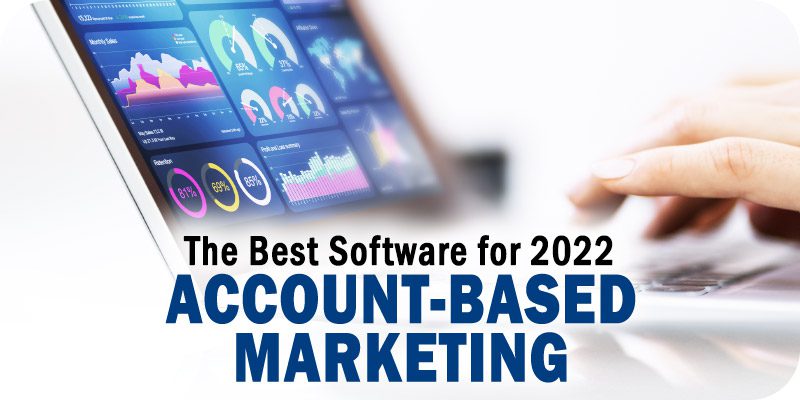 The editors at Solutions Review have compiled the following list to spotlight some of the top account-based marketing software solutions worth considering.
Account-based marketing (ABM) is a strategy businesses use to target a clearly defined audience. Instead of creating content for a customer persona, ABM means targeting marketing materials at real-life prospects and accounts a company has in its database. Selecting these accounts should involve identifying the candidates with the most opportunities for expansion and growth and requires marketing and sales teams to coordinate their efforts to develop a tailored ABM strategy that connects with the desired audience.
As ABM strategies and software continue to rise in popularity and value, finding the right solution for your company's needs can become challenging. To help, the editors at Solutions Review compiled the following list to spotlight some of the best account-based marketing software solutions available in the marketplace. Each solution was chosen based on its Authority Score, a meta-analysis of user sentiment through the web's most trusted business software review sites, and our proprietary five-point inclusion criteria. Companies are listed in alphabetical order.
The Best Account-Based Marketing Software Solutions
---
Description: Act-On provides a marketing platform that eliminates many of the monotonous tasks marketers deal with. It tracks and collects analytics automatically and uses the information to improve marketing techniques. Users gain complete visibility into unknown and known activity on their website. With Act-On's account-based marketing functionalities, users can nurture opportunities and generate higher engagement, efficiency, and return on investment. Functionalities include tools for improving sales and marketing alignment, ABM campaigns, account-based scoring, and more.
---

Description: Marketo Engage, an Adobe product, offers a suite of applications that can integrate with the Engagement Marketing Hub and are built to help businesses build an optimal marketing platform for their needs. Its ABM capabilities can help marketing and sales teams collaboratively develop an ABM strategy that combines marketing automations, data-driven decisions, departmental collaboration, AI, and machine learning. With these features, users can build good-fit accounts, identify buying personas for the marketing team to engage with, track buying intent, and reinforce strategies with real-time customer data.
---
Description: Demandbase's solution, Demandbase One, is a B2B go-to-market suite of products built on an account-based platform. Demandbase One comprises four products: Account-Based Experience (ABX) Cloud, Advertising Cloud, Data Cloud, and Sales Intelligence Cloud. With ABX Cloud, companies will have access to an account-based marketing software that uses account intelligence and predictive analytics to help companies align their sales and marketing strategies that target the right accounts at the right time. These tools make it easier for users to improve customer engagement, close more deals, and track account journeys.
---


Description: HubSpot offers a variety of capabilities centered around marketing, sales, and customer service. HubSpot's free CRM connects all the data users need to run effective marketing campaigns, and their marketing hub comes with easy-to-use customization options. HubSpot users have a collection of tools for setting up an ABM strategy. These include workflow templates for defining good-fit target accounts, AI-powered recommendations for identifying ideal accounts, Slack capabilities to promote better collaboration, account-level targeting, and out-of-the-box dashboards.
---
Description: Jabmo offers an integrated ABM and marketing automation solution well-suited for vertical-specific ABM use cases across global manufacturing, healthcare, life sciences, and business services use cases. Its ABM platform offers sales insight alerts, omnichannel account analytics, ad retargeting, machine learning technology for identifying buying signals, social ads, a native marketing automation tool, programmatic display ads, campaign performance tracking, reporting tools, email alerts for sales reps, and more.
---
Description: Madison Logic is a global multi-channel ABM platform provider that helps enterprise organizations leverage proprietary data to maximize engagement across channels, accelerate the sales cycle, improve ROI, and identify accounts ready to purchase. With the ML Platform, marketing teams can streamline collaboration and improve results with personalized tools. These include targeted content, display advertising, cross-selling campaigns, content syndication, social advertising, and integrations for CRM, marketing automation, and LinkedIn.
---

Description: MRP is an enterprise-class ABM platform designed to help marketing and sales organizations streamline operating environments and drive meaningful pipeline revenue impact. Its platform, MRP Prelytix, is powered by predictive analytics and allows users to deploy it as a standalone or integration solution. Its capabilities include built-in multichannel deployment services, real-time triggered connections, analytics tools, pre-built integrations, account-based advertising, email marketing, direct mail, and channel enablement.
---
Description: RollWorks, a division of NextRoll, is an account-based platform provider. It uses machine learning and proprietary data to help B2B companies of all sizes grow their revenue and align sales and marketing teams. Companies can use RollWorks' capabilities to identify ideal customer profiles, run account-based programs that deliver personalized messages to the proper channels, measure program performance, and manage cross-channel campaigns. Additional functionalities include account-based ads, sales automation, ICP insights, marketing automation connectors, campaign analytics, and more.
---


Description: Terminus is an account-based engagement platform designed to help companies deliver more revenue via multi-channel account-based marketing (ABM) capabilities. Its platform, the Terminus Engagement Hub, is capable of connecting first and third-party data across a suite of engagement channels, including chat, ads, email, and web. The company's solutions also integrate with leading marketing automation, content experience, data, CRM, sales engagement, and other platforms.
---
Description: Triblio, a Foundry company, offers an account-based marketing solution to help companies unify their inbound and outbound marketing efforts with sales strategies that drive revenue. Its capabilities include targeted advertising, sales triggers, web personalization, multi-channel ABM campaigns, drag-and-drop editing tools, predictive intent data, custom landing pages, and other tools for generating demand in the most valuable accounts. Triblio also has a collection of integrations to help users expand their ABM platform with additional chat, CRM, marketing automation, analytics, data, and sales engagement features.
---
Description: The 6sense Account Engagement Platform is built to help B2B companies identify opportunities, close sales, and achieve predictable revenue growth. It equips its users with AI-driven predictive models, big data, and machine learning tools they need to create and manage a pipeline. 6sense also includes functionalities for prioritizing accounts, tracking buying behaviors, increasing deal sizes, improving engagement, and developing personalized, multi-touch, and multi-channel campaigns.
---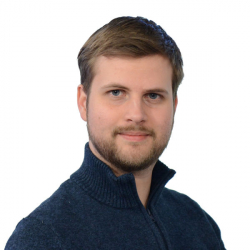 Latest posts by William Jepma
(see all)