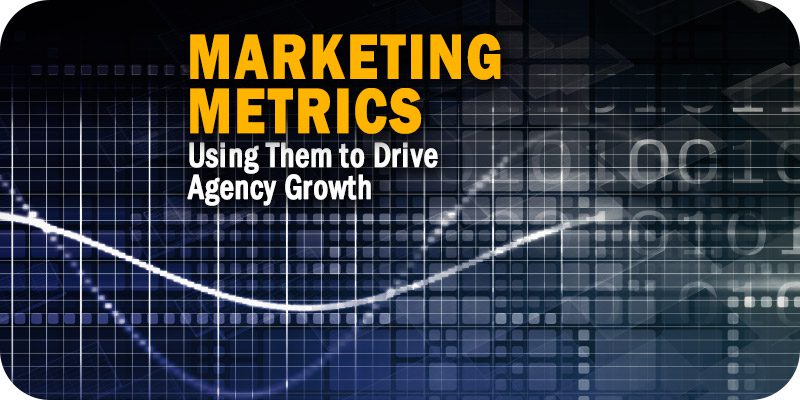 As part of Solutions Review's Premium Content Series—a collection of contributed columns written by industry experts in maturing software categories—Jacob Varghese, the AgencyAnalytics CMO, outlines how marketing agencies can use marketing metrics to drive sustainable growth and client satisfaction.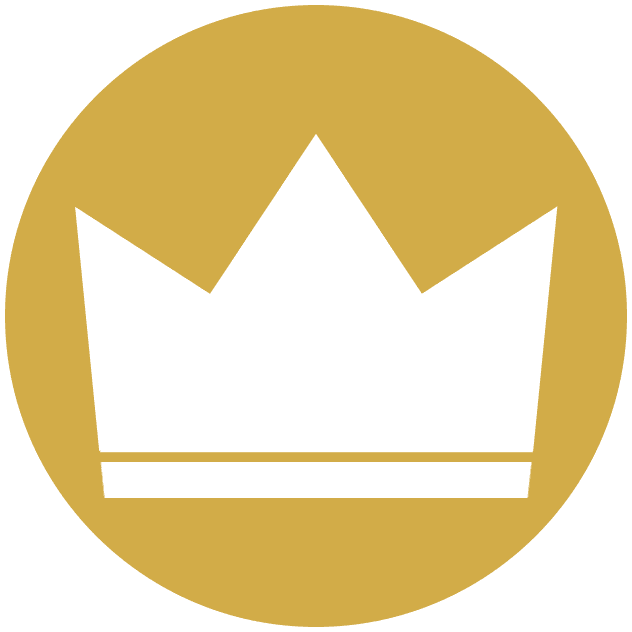 Measuring marketing metrics is critical to any successful marketing agency. It provides a framework to track progress, showcase value, improve client retention, and upsell additional agency services, ultimately leading to more significant ROI. Clients hire marketing agencies for their expertise, but it's essential to communicate the value you're delivering to their bottom line in a way they can understand.
As Denzel famously said in Training Day: "It's not what you know; it's what you can prove." So if you want to impress your clients and keep them coming back, ensure you have the evidence to support your claims.
Data-Driven Success: Leveraging Marketing Metrics to Grow Your Agency
Marketing metrics allow agencies to showcase their ability to deliver results and establish themselves as trusted partners in achieving their client's business goals. This not only drives success for the clients but also helps to enhance the reputation and success of the agency itself. The ability to provide verifiable marketing metrics demonstrates an agency's capabilities and helps establish trust with clients. Proving the results of your services helps increase client satisfaction, builds loyalty, and leads to more opportunities for upselling.
After all, if your team has proven their ability to build and optimize a Google Ads PPC campaign successfully, it's a small leap to extend those services to Social Media Ads or SEO work. Having precise data on performance also makes it easier for every agency to identify growth areas or potential opportunities for further investment. For example, running a regular SEO audit for a client helps identify areas that their current SEO service provider might have missed.
By including top keyword rankings and SEO audit details, clients will see an SEO section in their regular agency reports, even though another agency manages it. If they don't like the numbers they're seeing, they will inevitably ask if your agency also offers those services.
The easiest upsell ever.
Ultimately, demonstrating measurable results through marketing metrics gives agency owners a better understanding of where their efforts have the most significant impact. 
Actionable vs. Vanity Metrics: Understanding the Difference and How They Impact ROI
There are many different metrics that you can use to measure the effectiveness of your campaigns, and choosing between actionable metrics and vanity metrics is a balancing act that all agencies must import. Actionable marketing metrics are specific and measurable indicators of success, such as leads, sales, and other objectives that directly relate to ROI or cost reduction. Examples of actionable metrics include page views, click-through rates, conversion rates, and customer lifetime value. 
On the other hand, vanity metrics are non-specific measurements like reach, impressions, likes, and shares. While they may make a client happy, they don't typically show the actual value of an activity. However, when used with actionable metrics, vanity metrics can help identify areas for improvement.
Integrating Marketing Metrics: A Holistic Approach to Measuring Success
To truly understand the success of your marketing activities, it's essential to look beyond just the numbers. While metrics such as leads, sales, page views, click-through rates, and conversion rates are crucial, they should be used with other factors to provide a more comprehensive picture. Customer feedback, overall brand awareness, and industry trends are just some of the other factors that can contribute to the success of your marketing campaigns. Combining these elements allows you to create a more holistic view of your marketing efforts and identify improvement areas.
Think of each marketing campaign as a brick in your client's branded house. The performance of each campaign in PPC, SEO, social media, email, and more combine to create a cumulative impact on the entire business. Each marketing channel is interconnected, so your reports have more impact if they can show it. 
In addition to providing a more comprehensive view of success, regular reporting also helps improve overall client satisfaction and retention rates. By keeping your agency on top of changes within your client's business landscape, you can identify new threats to the business based on new competitors or Google algorithm changes. This positions your agency as a valuable partner rather than just a service provider.
The Power of Regular Client Reporting
Regular client reporting is a crucial part of any successful agency-client relationship. By providing regular updates on progress and results, agencies demonstrate their commitment to their clients and ability to deliver results. These reports are a powerful tool to improve overall client satisfaction and retention rates, essential for agencies that rely on recurring business from satisfied clients.
Regular reporting allows agencies to showcase their expertise and the value they bring. By providing clients with insights and recommendations based on data, agencies help their clients make informed decisions about their marketing strategies. This increases trust and confidence in the agency's abilities, increasing client loyalty and the likelihood of upselling additional services.
In addition, regular reporting helps identify potential issues or areas for improvement before they become significant problems. By tracking metrics and analyzing trends over time, agencies can proactively address issues and make necessary adjustments to optimize their clients' marketing strategies. This leads to better results for clients and helps agencies maintain their reputation as reliable and effective partners.
The most popular types of client reports include:
Digital Marketing Analytics Report:

Based on marketing metrics and data, it analyzes the effectiveness of marketing strategies and campaigns, including website traffic, conversion rates, social media engagement, email open rates, and other relevant data.

SEO Report:

Focuses on a website's performance in search engine results pages (SERPs). A

client-facing SEO report

typically includes keyword rankings, organic website traffic, backlink profile details, SEO site audit scores, and other metrics related to search engine optimization efforts.

Social Media Report:

Whether you create a static report or dynamic

social media dashboard

, this type of report analyzes the performance of social media accounts and campaigns, focusing on post engagement rates, follower growth, user demographics, and other relevant data to evaluate the social ecosystem.

PPC Report:

Focuses on the performance of pay-per-click advertising campaigns across various channels like Google Ads, Facebook Ads, or other paid marketing platforms. A typical

PPC report

includes key PPC campaign metrics such as spend, click-through rates, cost-per-click, and conversion rates.
Master the Art of Client Reporting with These 5 Tips
Client reporting is crucial to any successful marketing agency, yet creating informative and engaging reports can be challenging. For agencies struggling with manual reporting processes, these tips help improve the quality of their reports and provide genuine value to clients.
1) Establish Clear Objectives and Goals for the Report
Proving the ROI of your agency is undoubtedly crucial, but it's not the only information that should be conveyed in the report. Defining its purpose and goals is vital to ensure that the report is effective and provides value to your clients. This will help you identify the information that needs to be included and ensure that the report meets the needs and expectations of your clients. 
Setting clear objectives for the report sets the stage to deliver relevant and impactful insights that ultimately drive your agency's and your clients' success.
2) Determine the Target Audience
A report designed for a marketing manager may not be suitable for the company CEO, and vice versa. Identifying the report's target audience is vital to ensure that it meets their specific needs and preferences. Knowing who will be reviewing the information allows you to tailor the content, tone, and level of detail to suit their interests and expertise. This will make the report more engaging and relevant to the reader, help you communicate the information more effectively, and drive better results.
3) Employ Effective Data Visualization Techniques
Data visualization techniques such as charts, graphs, and tables can be invaluable in conveying complex information clearly and concisely. Since your clients are likely pressed for time, using these techniques to present the data in a visually appealing and easily digestible format is essential. 
Effective data visualization techniques allow you to create a more engaging and insightful report that communicates the key insights and recommendations in a way that is both informative and accessible. This can help establish your agency's expertise and drive better client results.
4) Contextualize, Analyze, and Recommend
Comprehensive insights go beyond the numbers to showcase the value your agency brings to the table. To truly demonstrate your expertise, it's crucial to provide context, in-depth analysis, and actionable recommendations that enable your clients to comprehend the significance of the data, its relevance to their business objectives, and your agency's strategic approach toward achieving those goals. 
5) Ensure Accurate Data Collection
While no data set is perfect, minimizing potential points of failure in your agency's data collection process is crucial. Manually copying and pasting data from different platforms into a spreadsheet can increase the risk of human error and lead to inaccurate or incomplete data. It's essential to employ automated data collection protocols that streamline the process and reduce potential mistakes to avoid misunderstandings and misinterpretations. 
Accurate data collection establishes your agency as a trusted partner that delivers reliable insights and actionable recommendations, which can ultimately drive better results for your clients.
The Takeaway
An agency's success hinges on the ability to consistently deliver sustainable success to clients—and this is achieved by leveraging the insights provided by the key metrics you track. Automating your clients' data tracking, pulling them into live dashboards, and creating goal-focused easy-to-read reports gives your agency the evidence needed to demonstrate value, improve strategies, and drive agency growth.
---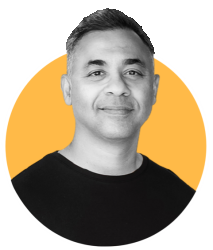 Latest posts by Jacob Varghese
(see all)