As part of Solutions Review's Premium Content Series—a collection of contributed columns written by industry experts in maturing software categories—Mark Flanagan, the Chief Revenue Officer of Nitro, outlines how an eSignature solution can help sales teams close more deals.

Sales teams work in one of the most fast-paced environments, with constant pressure to deliver results and drive value. Most sales execs have a sales intelligence platform or CRM software in their arsenal, but many lack an eSignature solution. Our research shows that 50 percent of sales professionals regularly sign, prepare and print paper documents, which isn't too shocking given all the contracts and agreements they deal with. However, paper-based processes are often time-consuming and only slow down the process. 
Advantages of an eSignature Solution 
It's no secret that efficiency is crucial when closing deals. That's why accelerating your sales process with eSignature automation is imperative for sales teams today. With that in mind, here are six of the most significant advantages of an eSignature solution.
1) Unlimited Signature Requests
Some tools allow users to send an unlimited amount of person-to-person requests with no signature limits, usage tiers, overage charges, or other barriers. Sales execs don't have to worry about cost when managing numerous contracts. An eSignature solution is also helpful for agreements that require large group sign-offs. Typically, a proposal has multiple approvers who must sign in a particular order. Users can easily accomplish this by placing signers in the order in which their signatures are required. After the document is sent, users can keep track of requests with status updates and send reminders to signers who have not yet completed requests. 
2) Salesforce Integration
Sales teams can get more out of their Salesforce account when they integrate it with an eSignature tool. The Salesforce integration enables users to add signers automatically, request signatures, track requests, and save documents within the Salesforce platform. These capabilities can help sales reduce the document turnaround time, manage signature requests and avoid losing documents. 
3) Workflow Automation
eSignature tools generally come with automation integrations that minimize monotonous tasks. For example, you can set up an automation to notify the rest of the team that a signature request has been completed or to send a saved document template out for signatures when a Salesforce account is updated. Automating more parts of the signing processes allows sales professionals to dedicate more time to closing deals instead of wasting hours on administrative functions. 
4) Reusable Templates
An eSignature tool can make a huge difference for sales teams that prepare documents from scratch every time they build a new proposal or agreement. Users can create a document and then add it to the template library, so it's accessible to other team members. Using templates also ensures consistency across documents and reduces the risk of mistakes. 
5) Document Tracking
It can be challenging for sales execs to track who worked on what when using physical documents. This is especially true when multiple employees and signers are working on a record. An eSignature solution offers more visibility into the signing process and provides an audit trail that details all document activities. It also compiles data as a document goes through various stages, proving compliance and evidence of the document being legally signed. 
6) Send Bulk Requests
Sending out many signature requests can be a nightmare for sales using physical contracts. They likely spend hours preparing, printing, scanning, and sending out individual documents. Bulk signing can be much more streamlined with an eSignature solution. Users can send individual signature requests to more than 200 recipients at once—all it takes is one click of the send button. 
Revamp Your Sales Process with eSigning 
It's time for sales teams to eliminate the bottlenecks caused by paper and upgrade to an eSignature solution that will speed up their signing workflows. It will have not only a significant impact on deal speed but also on overall productivity.
---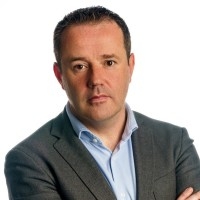 Latest posts by Mark Flanagan
(see all)