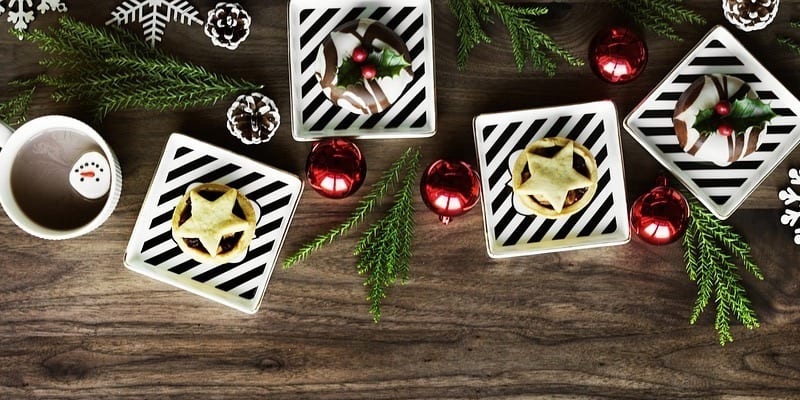 Halloween is officially behind us and the holiday season is upon us, no matter what you may think about its ever-advancing encroachment on the social calendar.
The holidays are the most active time for the economy. Several industries in 2016 reported receiving on average 20% of their total business during the small two-month timeframe. With so much at stake and so many opportunities, marketers in every enterprise should wonder how they can make the most out of the holidays.
In that vein, we have to ask: how can you make your automated marketing processes work at optimal capacity during the most wonderful time of the year? We're here to gift you with some tips and tricks to ensure your marketing team really does have a happy holiday.
Start as Early as Possible
How early is too early? As cliché as it may be, it's never too early to take advantage of holiday fervor. If we had to give an exact timeframe, late September or early October is probably the best start time for the average marketing team.
Granted, the window has already closed if you're reading this, but don't panic. There's still plenty of time to strategize a game plan, so long as you do so promptly. Get your marketing team together, grab a pot of coffee, and work something out within the next week.
Timing is Everything
Again with the old clichés, but this one rings true as well. When should you be sending your emails out? Before Black Friday or Cyber Monday? When is the best time for follow-up messages? How long should you nurture your holiday leads, knowing the shopping season is always nearing its end?
Knowing when to focus your marketing pushes is the difference between a bounty and bust during the holidays, especially for B2C enterprises. You need to start sending emails with holiday offers well in advance of Black Friday. By contrast Cyber Monday emails can, due to the nature of its shopping experience, be sent the day of for maximum effectiveness. Considering how last year marked a historic increases in sales for both shopping days, your marketing team will also want to strategize follow-up lead nurturing emails. We'll discuss that in a moment.
Reconnect and Restructure
The end of the year is a great time to reconnect with the customers who you've haven't heard from in a while. Set your automated emails to contact long-lost leads, typically those without any contact for approximately 10 months or more.
Any customer you hear back from invites a resumption of normal marketing interactions. If they're officially not interested? You can strike them from your contact lists and make way for new entries. A bloated contact list doesn't do anyone any good.
Season of Giving
Don't forget the time of year; incorporate it into your strategy.
The holiday season is the busiest time for the economy, especially if you're in a retail or a B2C enterprise. Your subscribers have plenty of options to choose from, especially during the holidays. With the subsequent escalation in advertising, you need to take the extra step to distinguish your business from the crowd.
You must make generous promotional offers to draw customers to your enterprise and brand. Holiday sales and "X percent off" deals are should be part of your bread and butter this time of the year. Those deals are what will bring in the most customers at a competitive time. Get creative with your promotions.
Follow-Up With Newcomers
You will invariably make some new contacts and obtain new leads during the mayhem of the holidays. These are the best gift you'll get this year; customers you may not have contact with otherwise.
During and after the holidays, one of your top priorities will be to constantly engage these leads and customers to maintain a future relationship and potentially make them long-term customers. With some effort, you can maintain them well into the next holiday season.
Bottom Line
You don't need us to tell you the holidays are crazy, both in marketing and at home. You want to alleviate the stress on your marketing team as much as possible. Automated marketing solutions are the best way for you to supplement the busy-work of your marketing efforts as well while also reducing the sheer volume of work the season will invariably bring.
Automated emails and campaigns will market with a speed you and your team just cannot match. Sending out hundreds of emails in the blink of an eye lets you focus on responding to and managing those particularly promising leads. The time saved with lead management programs offered by these solutions is invaluable during the year, and even more so during the hectic holidays.
The long and short of it is automation is great during the rest of the year. But for the holidays especially, you're going to need all the help you can muster to make maximum returns before the year closes out.
Additional Resources:
How to Get Your Email Marketing Program Holiday-Ready
3 Tips For Nurturing Customers Beyond the Holiday Season