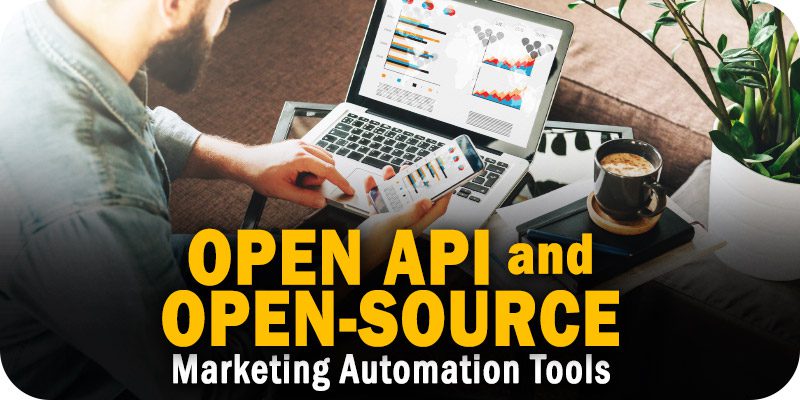 The editors at Solutions Review have compiled a list of the best open-source marketing automation tools and solutions for companies of various sizes.
Searching for high-quality marketing automation software can be a daunting process requiring long research hours and deep pockets. The most popular marketing automation tools often provide more than what's necessary for non-enterprise organizations, with advanced functionality relevant to only technically savvy users.
Thankfully, there are several open-source marketing automation tools out there. Some of these solutions are offered by vendors looking to eventually sell you on their enterprise product. In contrast, others are maintained and operated by a community of developers looking to democratize marketing tools and technology.
Yet other companies offer open APIs for their software. This doesn't grant users complete access to source code but allows them to utilize or connect with various aspects of a marketing tool.
This is a great advantage for companies looking to experiment with specific tools or who don't want to spend money on a complete product. Open APIs are not the same as open-source tools, but each category has advantages.
With all that in mind, now let's examine some of the top-rated open-source and open API marketing tools available and summarize some of the most significant features and tools they offer.
The companies are listed in alphabetical order.
Open-Source Marketing Automation Tools
---
Description: Acquia is an open-source digital experience platform (DXP) designed to help organizations develop, host, analyze, and automate customer communications across their websites, digital applications, and other channels. With its Campaign Studio solution, Acquia users have access to an open-source marketing automation platform to help them create personalized web experiences, increase conversions with customized landing pages, simplify campaign management, use visual builder tools to send messages to customers, improve email marketing efficiency, and understand customers better with website tracking tools.
---
Description: Agnitas, a German company formerly OpenEMM, is the open-source version of the AGNITAS E-Marketing Manager. This solution is a good choice for businesses looking to address email marketing and automation needs but for whom a reduced range of functions is sufficient. OpenEMM is GDPR compliant and is available for free. The newest version offers template-based email creation, automatic bounce management, real-time graphical statistics, self-defined and behavior-based target groups, web forms for user self-service, and much more. Users can experiment with a demo account to fully explore the available features before installing.
---
Description: HubSpot is a budget-friendly solution suited for small and medium-sized organizations. Although HubSpot's main offerings aren't open-source, the vendor is actively developing other open-source applications and tools. These include a suite of CMS projects and apps for events, local development of CMS pages, Chrome/Chromium extensions, and more. Additionally, the company offers an impressive collection of free tools for businesses, including the free Brand Kit Generator, Content Management System (CMS), blog maker, and more.
---
Description: Mautic is one of the largest open-source marketing automation communities. Over 200,000 organizations use this tool, which is available in over 35 languages. Users can download the platform, contribute code, or discuss it with others. With Mautic, users can build email nurture campaigns, personalize messages, execute A/B tests, and measure results. This solution is available for free, and interested parties have total access to the source code and its documentation.
---
Description: Odoo provides companies with a suite of open-source business management applications for CRM, e-commerce, inventory management, point-of-sale, accounting, project management, human resources, and more. With various pricing points for different needs, Odoo is an accessible option for growing companies looking for a solution that can scale alongside them. With Odoo's marketing automation capabilities, users can develop end-to-end customer journeys, create multi-stage campaigns, automate workflows, manage leads, make emails with drag-and-drop tools, and more.
---

Description: phpList is an open-source newsletter and email marketing tool. Designed to help you grow lists of engaged subscribers, this solution lets users easily import and export subscriber data from any source. phpList's message queue ensures no subscribers receive the same campaign twice, and features like the do-not-send list ensure you can't accidentally send to them again if they unsubscribe. phpList offers other features such as campaign and newsletter management, list segmentation and target selection, traceable statistics, and more. If you're looking for an in-depth, open-source email and marketing tool, phpList is a great choice.
Open API Tools
---

Description: MailChimp is a comprehensive marketing platform with many features. Users can access email campaign functionality, shopping cart notifications, reports, A/B testing, etc. The company also offers the MailChimp Open Commerce solution, an open-source, API-first, module commerce stack designed for technical and growth-minded retail companies. With Open Commerce, retailers can build a platform with only the features they need, customize it with new technologies, and expand it with plug-ins from MailChimp's community.
---

Description: SendinBlue is a marketing platform with email marketing, SMS marketing, CRM, and automation. The company's email capabilities enable users to create professional newsletters, custom forms, content fields, and email campaigns that track open rates, clickthrough rates, deliverability, and other relevant data. With the Sendinblue Email API, users can expand their transactional and notification email strategies with features for FDPR compliance, optimized deliverability, advanced tracking tools, a template editor, and more.
---
Description: SendPulse is a versatile marketing platform with CRM, marketing automation, chatbots, SMS marketing, drag-and-drop email editing, email campaign, and other marketing. In addition to the company's sliding price scale for its platform, it also offers a REST API that can integrate SendPulse's distribution service capabilities with personal projects. The REST API works with the HTTPS protocol and consists of various methods to perform requests and receive responses for operations.
---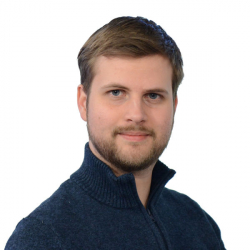 Latest posts by William Jepma
(see all)