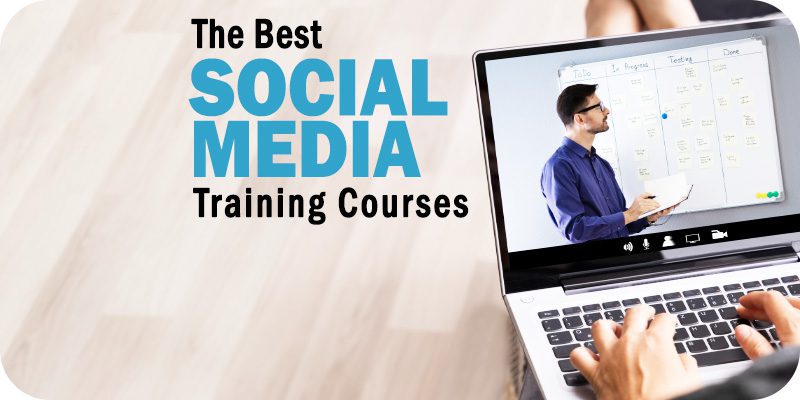 The editors at Solutions Review have compiled a list spotlighting some of the best social media training courses and programs from which professional and beginner marketers can benefit. Solutions Review participates in affiliate programs and may make a small commission from products purchased through this resource.
Social media marketing is in a nearly constant state of evolution. As new platforms gain traction and best practices come and go, marketers need to do everything they can to stay on top of the best social media marketing techniques and tools across each platform. With the right training courses, professional (and beginner) marketers can equip themselves with the up-to-date skills needed to develop and maintain successful, agile, and compelling social media campaigns.
With that in mind, our editors have compiled a list of the best social media training courses available across various online learning platforms known for their reputation and success. For ease of access, we have included these courses in alphabetical order. 
The Best Social Media Training Courses for Marketers
---
OUR TAKE: This program includes five different social media training courses designed to equip you with the tools you need to manage evolving social strategies, expand your audience, and establish your brand.
Platform: Coursera
Description: This in-depth program is provided via Northwestern University and comprises five courses and a final capstone project. The course is taught by Randy Hlavac, who has been with Northwestern for over 20 years. Students who enroll can learn about social analytics tools, social media marketing strategies, consumer insights, justification metrics, and social media advertising. Students can complete the online program in seven months with an expected time commitment of two hours per week.
GO TO COURSE
---
OUR TAKE: Taught by Kate Arends, who founded a popular lifestyle brand in 2009, this short course will walk you through the fundamentals of creating, evolving, and leveraging your brand for growth.
Platform: Skillshare
Description: Best suited for entrepreneurs, marketers, and small businesses looking to build their professional brand, this 65-minute class uses short video lessons, data, real-world examples, and downloadable worksheets to demonstrate how to develop and maintain an authentic personal brand. The insights and examples Arend uses in her lessons will teach learners to be strategic about what they share, how they share it, and how to set goals for their work.
GO TO COURSE
---
OUR TAKE: This popular course has been taken by nearly 200,000 students and uses a mixture of video lectures, articles, and other resources to explore every aspect of Facebook marketing, advertising, and more.
Platform: Udemy
Description: Students who enroll in this course from Coursenvy can expect to learn how to connect with new audiences, lower ad costs via Facebook Ads, mass post to various social media networks, take advantage of Facebook Ads Manager, implement tracking strategies, optimize their sales funnel, utilize Facebook Business Manager, and more. The course includes twelve hours of on-demand videos, 34 downloadable resources, and 33 articles. Students can also ask questions and get personalized answers from the instructors.
GO TO COURSE
---
OUR TAKE: With over 150,000 students, 30,000 ratings, and an average score of 4.5 stars, this course is a reliable way to find your footing in Instagram marketing and create meaningful connections with your target audience.
Platform: Udemy
Description: This beginner-level course will walk students through developing a successful Instagram profile, attracting followers to it, and converting those followers into paying, loyal customers. Specific topics covered include Instagram power accounts, understanding Instagram's algorithm, off-platform marketing, influencer marketing, Instagram ads, growth tools, and more. The course can be completed in approximately eight hours and comes packaged with several downloadable resources.
GO TO COURSE
---
OUR TAKE: LinkedIn has become one of the most powerful marketing tools out there, and this course will help salespeople across industries utilize the platform to generate and convert customers.
Platform: Udemy
Description: With five hours of video material, this online course provides students of various experience levels with a compact program to help them take advantage of the LinkedIn platform in lucrative ways. Students will learn to develop LinkedIn lead generation strategies, optimize their profiles to get more visibility, utilize LinkedIn Social Selling strategies, create unique marketing content, drive traffic to their site using LinkedIn content, and more. The course is taught by Patrick Dang, who founded SalesLegacy.com and has years of educational experience.
GO TO COURSE
---
OUR TAKE: If you're looking for a one-size-fits-all approach to social media training, this course might be for you. With nearly 10 hours of video lectures, you can expect to learn about marketing best practices for social media platforms like Twitter, YouTube, Facebook, Google, Instagram, WordPress, and beyond.
Platform: Udemy
Description: Developed for anyone looking to learn about social media marketing strategies, this training course covers valuable topics like paid advertising, monetizing social platforms, developing highly targeted ads, mastering YouTube marketing, optimizing LinkedIn profiles, expanding a brand's reach with SEO, utilizing social media marketing automation, understand how Google's algorithm can improve profits, and much more. In addition to the pre-recorded video lectures, students can contact the instructor with any questions.
GO TO COURSE
---
OUR TAKE: This beginner-level course is curated for marketers who have yet to amass a following on Twitter and want some help taking advantage of the platform's various marketing tools in practical, effective ways.
Platform: Udemy
Description: Taught by Josh George—the founder of an award-winning SEO agency—this online course consists of nearly five hours of video lessons that walk students through the fundamentals of Twitter Marketing and Twitter Ads. Students will learn to set up an optimized Twitter account, use ad campaigns, drive traffic to their website, set up conversion tracking, generate engagement, attract more followers, and create tweets that speak to a target audience.
GO TO COURSE
---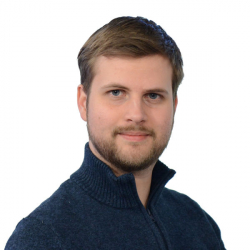 Latest posts by William Jepma
(see all)