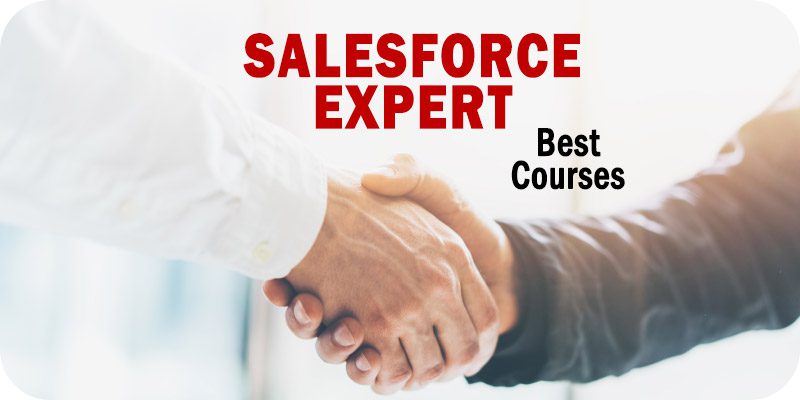 The editors at Solutions Review have spotlighted some of the best training courses and programs to consider if you want to become a Salesforce expert in 2023 (and beyond). Solutions Review participates in affiliate programs and may make a small commission from products purchased through this resource.
Salesforce is one of the market's most recognizable marketing and CRM platforms. As more organizations adopt the company's software, the more critical it is for their active and aspiring employees to keep their working knowledge of Salesforce's capabilities up to date. Salesforce has a range of products, and they're all designed for specific purposes, making it challenging to know what separates the best Salesforce training courses from the rest.
With that in mind, our editors have compiled a list of the best training courses and online certification programs to become a Salesforce expert in 2023. These courses are designed for marketing professionals looking to equip themselves with the Salesforce expertise employers want. The classes are listed in alphabetical order.
The Best Training Courses for a Salesforce Expert
---
OUR TAKE: This in-depth training program will guide students through the fundamentals of the Salesforce platform and equip them with the skills and tools they need to implement it in a business.
Platform: Coursera
Description: Students who take this comprehensive, three-month course will walk away with the knowledge they need to manage and model data, create reports and visualizations, automate business processes, navigate around and between the Lightning and Classic Salesforce interfaces, integrate Salesforce into an organization, and more. The course is taught by Stephane Muller, the Director of the University of California, Irvine's Business & Technology Programs.
---
OUR TAKE: Launch your Salesforce career by enrolling in this four-month program, which will teach students about the foundations of the platform's CRM, lead management, custom reports, dashboard, and other capabilities.
Provider: Coursera
Description: Aspiring Salesforce Sales Operations professionals who enroll in this in-depth certification program will equip themselves with the insights, expertise, and know-how employers are looking for in their recruitment efforts. The course will teach students how to build reports, dashboards, and charts in Salesforce and use them to communicate relevant sales performance information to upper-level decision-makers. This four-month certification program includes four courses that cover fundamental subjects around CRM, lead management, customer success, reporting, and more.
GO TO COURSE
---
OUR TAKE: If you want to give yourself the best odds of passing the Salesforce Administrator Certification Exam with flying colors, this is the program for you. Enroll today to unlock 20+ hours of on-demand training and instructional videos. 
Provider: Udemy
Description: This best-selling course was updated for 2023 in January, so marketers looking for an up-to-date resource to help them pass Salesforce's Administrator Certification Exam can dive right in. Alongside the on-demand video material, the program includes several downloadable resources and a practice test to help students flex their skills before taking the formal exam. The course covers topics around the Salesforce user interfaces, Lightning App Builder, and Salesforce's marketing, support, data management, sales, workflow, and process automation capabilities.
GO TO COURSE
---
OUR TAKE: This bestselling course has thousands of reviews, an average rating of 4.6-stars, and will equip you with the skills and tools you need to use Apex and Lighting to become a full-stack Salesforce developer
Provider: Udemy
Description: With over thirty hours of on-demand video materials, three articles, and nearly two-hundred downloadable resources, this comprehensive training course will help active and aspiring Salesforce developers improve their skills and expertise in a meaningful way. Topics and tools covered include web application development architectures, Apex programming fundamentals, Apex developing, writing triggers in Apex, Lightning component development, SOQL, SOSL, database manipulation (DML), exception handling in Apex, code nullification, order of execution, Salesforce Lightning Design System (SLDS), object-oriented programming systems, and more.
GO TO COURSE
---
OUR TAKE: In this course, you'll learn about Salesforce Integration APIs, how they work, and how your team can get the most value in your marketing and data strategies.
Provider: Udemy
Description: Students who enroll in this bestselling course can expect to learn about fundamental Salesforce API methodologies and topics like REST APIs, SOAP UI tools, Apex, setting up Visual Studio Code, inserting large sets of data with BULK APIs, and more. The course includes ten hours of on-demand video lectures and over fifty downloadable resources to help students continue learning. It can help Salesforce developers of all experience levels improve their skills and train for Salesforce's various development certifications.
GO TO COURSE
---
---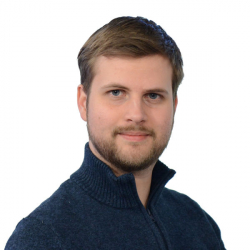 Latest posts by William Jepma
(see all)