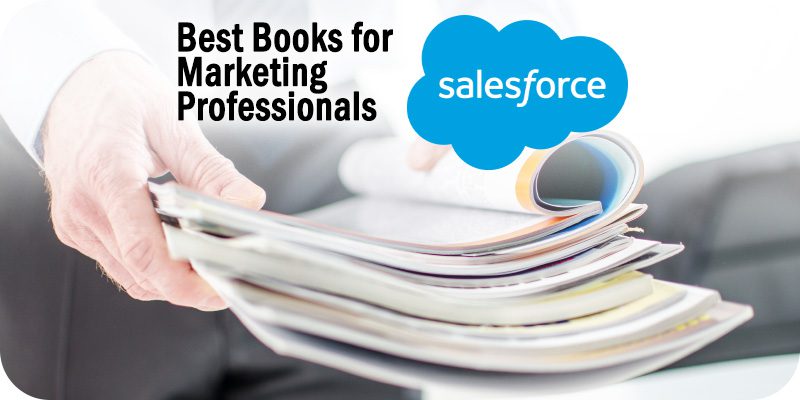 The editors at Solutions Review have compiled a list spotlighting some of the best Salesforce books worth reading based on each title's relevance, ratings, publish date, and ability to add value to a business. Solutions Review participates in affiliate programs. We may make a small commission from products purchased through this resource.
There is no shortage of CRM and Salesforce-specific resources available online (including the buyer's guides and best practice articles here on Solutions Review). But if your team is looking for something more substantial, a good, old-fashioned book might be one of the best options available to you. Thankfully, there are plenty of excellent titles for you and your marketing team to choose from, regardless of skill level. To help you find the right one for your needs, our editors have compiled the following list of the best Salesforce books worth considering.
Each of the books listed below has at least three stars on Amazon and comes from various leaders, educators, and professionals in the Salesforce, CRM, and marketing fields. Readers can find everything from the basics of the Salesforce platform to high-level, advanced methodologies and best practices in these books. This list is organized alphabetically by title.
The Best Salesforce Books For Marketing Professionals to Read
---
OUR TAKE: Garcia's book uses a combination of real-world examples and practical strategies to show you how to get the most value from the Salesforce platform and improve the way your team utilizes the platform's capabilities.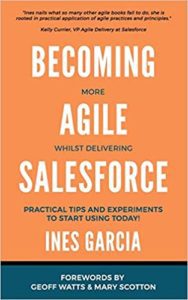 Description: Ines Garcia's book is written for companies already using Salesforce but are looking to improve how they use it. Garcia has years of experience as an Agile Coach, Salesforce MVP, and Certified Scrum Professional (CSP-SM) and is no stranger to helping companies get the most value from Salesforce. Across its 200+ pages, this title will help team leaders learn how to implement meaningful change and best practices into their processes. Garcia uses the "Agile" strategy framework to show her readers how to motive their team, deliver value to customers, promote adaptability, learn from mistakes, and maintain sustainable working practices, all with the help of the Salesforce platform.
GO TO BOOK
---
OUR TAKE: Rashed Chowdhury's book will help you and your team utilize Salesforce to consolidate customer data, gain new insights into your business, and, ultimately, grow your business.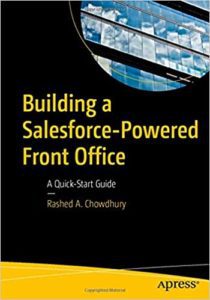 Description: Streamline the process of developing, launching, and maintaining a "digital front office" with this book from Rashed Chowdhury, a Senior Principal at Infosys who has over 20 years helping Fortune 500 companies across industries design and implement the Salesforce CRM. Readers can expect to learn about the digital front office process tower and get used to working with Salesforce business processes and processes. These include opportunity management, lead scoring, lead management, marketing campaign, integrated sales, CRM, and master data management (MDM) capabilities.
GO TO BOOK
---
OUR TAKE: If you're looking for a more technical-focused title, this book might be for you. You can expect to delve into the architectural domains, key considerations, and best practices needed to develop a Salesforce-based solution that meets your company's needs.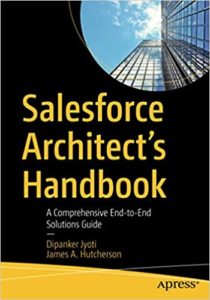 Description: This comprehensive "handbook" is written for Salesforce professionals looking to improve how they implement and manage the Salesforce systems in their organization. Readers will learn about Salesforce's solution, data, integration, security, access management, and identity architecture and see how they contribute to the Salesforce development and deployment lifecycle. The book is written by Dipanker "DJ" Jyoti and James A. Hutcherson, two industry experts with decades of experience managing digital transformation initiatives. They hold a collective total of forty Salesforce certifications.
GO TO BOOK
---
OUR TAKE: Writer Sharif Shaalan was chosen as a Salesforce MVP, inducted in the Salesforce Hall of Fame, and frequently speaks at Salesforce events. His book is an excellent resource for newcomers to the Salesforce platform.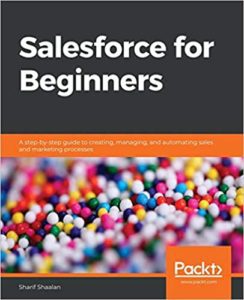 Description: Across this book's 17 chapters, Shaalan will help readers grow more acclimated to the Salesforce platform and let them see firsthand how to use it in their sales, service, marketing, and automation efforts. By the time they've finished the book, readers will have learned to create and manage leads in Salesforce, explore a multitude of business development accounts and acquired contacts, achieve marketing goals using Salesforce campaigns, perform business analysis with reports and dashboards, build an effective Salesforce security model, and more.
GO TO BOOK
---
OUR TAKE: Written with aspiring Salesforce professionals in mind, this book will introduce you to some of the different roles in the Salesforce ecosystem and help equip you with the insights needed to find the best one for your skills.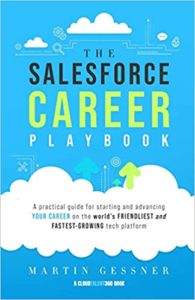 Description: This practical guide uses a collection of case studies, real-world examples, and insights from people well into their Salesforce careers to show readers how to identify the kind of jobs available within a Salesforce setting, become familiar with the skills each job requires, and help them find the role best suited to their abilities, preferences, and experience. Written by Martin Gessner, who is well-known in the Salesforce community for his credentials training, this lengthy book can help aspiring professionals of all experience levels kickstart their Salesforce career in a meaningful way.
GO TO BOOK
---
OUR TAKE: This popular book is on its fifth edition and covers all of the fundamental concepts and tools needed to pass the Salesforce Administrator Certification exam and, ultimately, improve the way you use Salesforce's CRM capabilities.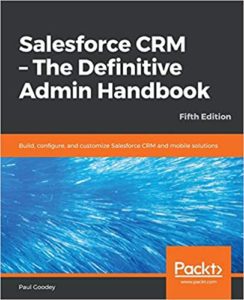 Description: Written with Salesforce administrators in mind, this book will guide readers through the process of setting up users, security protocols, data management, analytics, process automation, approval mechanisms, and more functionalities within the Salesforce platform. Author Paul Goodey will also help his readers better understand design considerations in the Salesforce CRM and teach them some of the critical functions involved in application security and user profile management. The book concludes with a section dedicated to helping readers prepare for the Salesforce Administrator Certification exam.
GO TO BOOK
---
OUR TAKE: Data is integral to any company's success. This book from Salesforce expert Ahsan Zafar will help you understand how Salesforce can improve how you and your team manage and interact with data within the Salesforce ecosystem.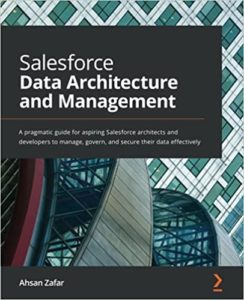 Description: This book is geared toward active and aspiring Salesforce admins, architects, and developers who have a basic understanding of the platform's data capabilities. Ahsan Zafar—a 15x Salesforce certified professional with over twenty years of experience in data management and architecture—has written a title to help users understand relevant topics and tools like data architecture, data governance, archival strategies, data backup, GDPR compliance, data migration, and more. The book is structured so readers will gradually develop a foundational understanding of these topics and then learn how to use them in real-world situations.
GO TO BOOK
---
OUR TAKE: This popular book is on its 7th edition and will teach you how to get the most value and success from Salesforce. You can expect to learn about prospecting leads, developing contacts, managing accounts, tracking performance, calculating forecasts, and more.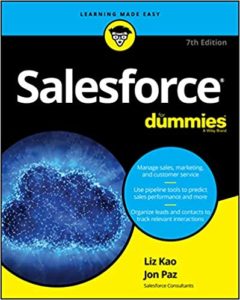 Description: Writers Liz Kao and Jon Paz are two Salesforce professionals who have helped companies of all sizes implement and manage Salesforce solutions. In this book, they've combined their years of experience to help Salesforce users maximize the platform's efficiency and use it to schedule appointments, organize contacts, predict sales, make informed projections, analyze data, identify opportunities, and more. The book is accessible to anyone who uses Salesforce, regardless of their role in marketing service, sales, or executive team.
GO TO BOOK
---
---