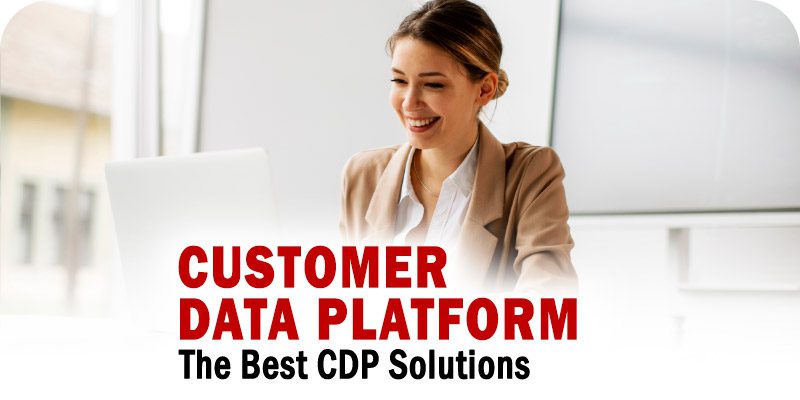 The editors at Solutions Review have compiled the following list to spotlight some of the best customer data platform (CDP) solutions in the marketplace.
Customer data platforms (CDPs) are a crucial way companies consolidate and integrate all their customer data into a single, manageable database. These tools give marketing teams the insights they need to develop, launch, and run successful campaigns that integrate with other technologies in their MarTech stack, including marketing automation software, Customer Relationship Management (CRM), and more. They can also help service teams personalize their support to the unique needs of every customer.
However, finding the best customer data platform is easier said than done. With that in mind, the editors at Solutions Review have compiled the following to spotlight some of the top-ranked solutions in the market. Our editors selected these based on each provider's Authority Score, a meta-analysis of user sentiment through the web's most trusted business software review sites, and our proprietary five-point inclusion criteria. The list is organized alphabetically.
The Best Customer Data Platform (CDP) Solutions for 2023
---

Description: Adobe is a global digital media and marketing solution provider for companies and individuals across industries. With Adobe Experience Cloud, the company provides clients with applications designed to help them develop and manage customer experiences. The Experience Cloud solution suite includes a real-time CDP that collects B2B and B2C data from various systems and unifies it into profiles ready for activation across channels. Specific features include data governance tools, AI-driven data insights, B2B lead prediction, account scoring, account-based segmentation, and more.
---
Description: Bloomreach's solution, Commerce Experience Cloud, includes a suite of capabilities designed to help businesses deliver personalized customer experience, drive digital commerce growth, and curate experiences that ensure every customer finds the right product, in the right place, at the right time. With Bloomreach's customer data engine, companies can visualize and activate customer data from other platforms (i.e., data lakes, warehouses, etc.) before using it in orchestration and personalization efforts. Features include unified marketing views of customers, real-time customer segmentation, marketing intelligence, advanced AI, and more.
---
Description: Blueshift offers an AI-driven platform for cross-channel marketing solutions for email marketing, marketing automation, mobile marketing, audience targeting, predictive intelligence, audience segmentation, and more. With Blueshift's CDP offerings, businesses can collect rich customer data across offline and online interactions. It comes equipped with customer profiles that update in real-time, auto-updating audience segments, data security tools, personalized recommendations, flexible data structures, cross-device identity resolution, and more.
---

Description: Dotdigital has spent over twenty years helping brands across industries improve their marketing strategies, boost engagement, and maintain customer connections. Its product suite includes a customer experience and data platform built to help businesses create dynamic customer experiences that elevate their marketing strategies. Companies can use Dotdigital's CDP to segment audience insights, personalize their marketing with AI insights, integrate with e-commerce platforms, track real-time performance metrics, and automate customer journeys across email, SMS, social media, and messenger.
---
Description: Hightouch is a Data Activation platform powered by Reverse ETL that syncs customer data from a company's warehouse into the other tools in their tech stack. With Hightouch's Customer Studio solution, a composable customer data platform, businesses across industries can analyze, manage, and activate customer data. Features include A/B testing tools, marketing funnel orchestration, a point-and-click audience builder, data activation capabilities, and integrations with technology platforms like ClickUp, ServiceNow, Twitter, ActiveCampaign, Facebook, Google Sheets, and more.
---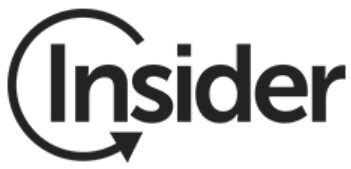 Description: Insider is a platform designed to help enterprise marketers connect customer data across channels, create personalized customer experiences, predict future customer behaviors with AI tools, and manage cross-channel experiences. Features include centralized customer profile management, audience segmentation, predictive AI, custom conversion prediction models, journey orchestration tools, and more. The platform also integrates with many leading tools, allowing businesses to connect Insider with advanced analytics, CRMs, email marketing, and other solutions.
---
Description: Klaviyo provides growth-focused e-commerce brands with a marketing automation platform designed to help drive sales with targeted and relevant email, Facebook, and Instagram marketing campaigns. The Klaviyo Customer Profile solution includes platforms for customer data, customer intelligence, and customer communication. With that built-in CDP offering, Klaviyo users can segment audiences, personalize interactions, control their data, and integrate with leading solutions. Businesses will also have access to tools that sync SMS, email, and other channel data into a single source of truth.
---
Description: Microsoft Dynamics 365 spans multiple technology categories and offers more than traditional customer relationship management capabilities. Dynamics 365 provides users with a complete customer view, agile support models, predictive analysis, and integrated AI functionality, and it easily integrates with other Microsoft products. Included in the Dynamics 365 suite is the Customer Insights solution, an enterprise customer data platform with custom machine learning models, continuous profile augmentation tools, customer lifetime value tracking, intelligent data mapping, AI-driven customer segments, and more.
---
Description: Optimove provides predictive customer analytics, AI optimization technologies, and a multi-channel campaign orchestration engine to help marketers create customer-led journeys that promote higher engagement, retention, and lifetime value. Optimove's real-time CDP solution is built to help businesses collect, curate, engineer, and extract insights from the data they receive from third-party data, campaign response histories, first-party raw data sets, and on-site/in-app user activity. Specific tools include a cloud-based database infrastructure, predictive customer analytics, theme-guided analytics, business intelligence, micro-segmentation, and more.
---

Description: The Oracle Advertising and Customer Experience (CX) application suite goes beyond traditional CRM capabilities and helps users connect their business data across marketing, advertising, sales, commerce, and service departments. Included in that suite is the Unity Customer Data Platform, which combines customer data from offline, online, and third-party sources to provide users with a unified, dynamic, and real-time view of their customers. Its capabilities cover everything from machine learning to customer profiles, segmentation tools, data cleaning, ready-to-use data science models, and integrations with various technologies.
---

Description: Ortto, previously known as Autopilot, is a customer journey and data platform that uses marketing automation and artificial intelligence (AI) technologies to help e-commerce, non-profit, SaaS, and B2B businesses develop meaningful connections and experiences with their audiences. Ortto's CDP solution can help users unify their data, create single views of their customers, empower their strategies with advanced segmentation, and engage customers on their preferred channel. Additional functionalities include audience syncing, retargeting, customizable data views, scoring tools, and pre-built integrations with leading marketing platforms.
---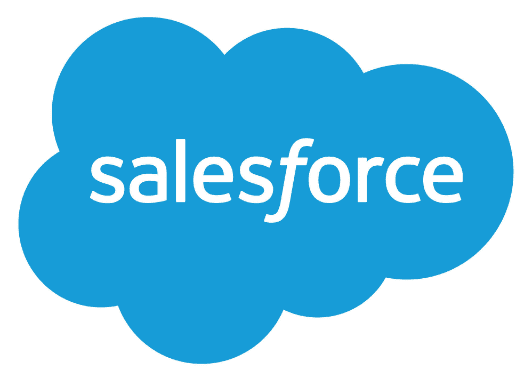 Description: Salesforce's marketing automation platform, formerly Pardot, can directly integrate with its CRM system to harness all available data and use it to align sales and marketing efforts, generate leads, and maintain engagement. With Salesforce Data Cloud, companies can connect all their customer data at scale, harmonize data into a single customer graph, equip departments with unified customer profiles, and leverage those profiles to tailor experiences with Salesforce Einstein. Salesforce Data Cloud also integrates with Salesforce's other solutions, allowing users to create unified, fully integrated marketing strategies.
---


Description: Simon Data provides companies across markets with a "next-gen" customer data platform built on Snowflake architecture. The company's CDP gives users audience management, customer identity, email marketing, predictive models, and cross-channel orchestration capabilities. With Simon's suite of products, companies can streamline operations, reduce inefficiencies, refine workflows, create consistent customer experiences, equip marketing teams with actionable data insights, and create audience segments that lead to more robust campaign targeting.
---


Description: Terminus is an account-based engagement platform designed to help companies deliver more revenue via multi-channel account-based marketing (ABM) capabilities. The company also offers Terminus Data Studio, a B2B marketing data solution built to help marketers drive their strategies forward with trustworthy data sources, seamless data orchestration, and more. Termins Data Studio also equips companies with tools for creating personalized customer journeys, prioritizing accounts with AI, automating customer targeting efforts, and tracking multi-channel engagement, behavioral, and predictive data sets.
---
Description: Totango is a composable customer success platform built on a modular foundation. It's built to help users unlock real-time access to customer health, stay alert to opportunities, engage proactively with customers, increase net revenue retention, and drive productivity within their organization. With DNA-CX, Totango provides its customers with a CDP solution capable of connecting customer data across channels, tracking the interactions employees have with customers, gathering customer feedback, managing behavioral data, and integrating data from other technology solutions.
---
Description: Treasure Data is a customer data cloud solution built that companies can use to improve campaign performance, drive business value by connecting customer experiences, and achieve operational efficiency. Its customer data platform solutions integrate customer data from various channels, ensure privacy, connect identities in unified customer profiles, and provide marketing, sales, service, and operation teams with insights that drive personalized engagement. Capabilities include customer propensity scoring, customer prioritization tools, personalized recommendations, customer journey identification, and segmentation tools.
---
Description: Segment, a Twilio solution, is a customer data platform (CDP) that democratizes access to reliable data, offers a complete toolkit for standardizing data collection, and tools for unifying user records, routing customer data into various systems, and more. Segment also provides multiple versions of its platform tailored to the needs of marketing, product, and engineering teams. Features include cross-channel engagement tools, customer journey management, a data warehouse, customer data pipelines, user privacy functionalities, reverse ETL, and a developer toolkit.
---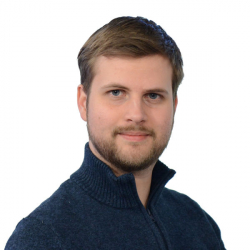 Latest posts by William Jepma
(see all)