The Best E-Commerce Marketing Courses and Training Programs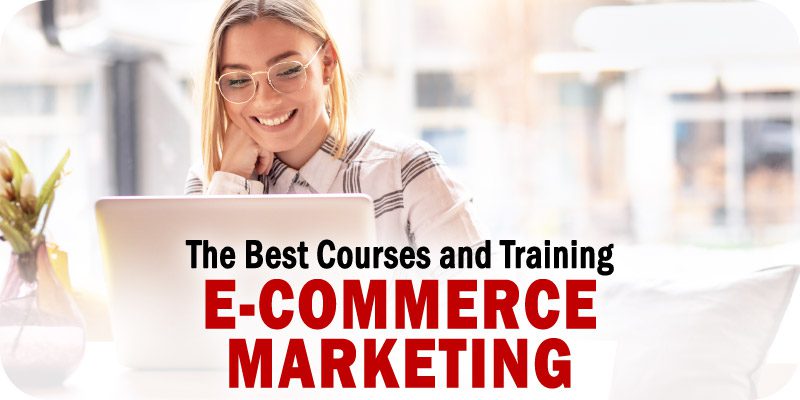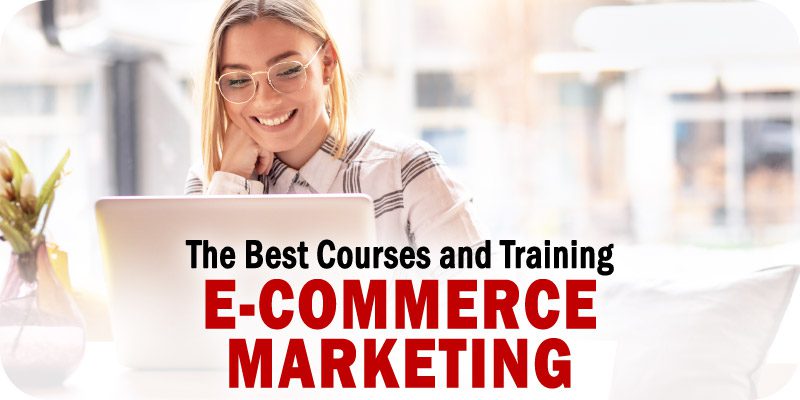 The editors at Solutions Review have compiled a list spotlighting some of the best e-commerce marketing courses and training programs to help marketers of all experience levels improve their industry-specific skills. Solutions Review participates in affiliate programs and may make a small commission from products purchased through this resource.
With the right marketing solution, e-commerce and retail businesses of all sizes can improve how they manage customers, respond to queries, develop brand loyalty, encourage return customers, generate marketing campaigns, and maximize customer satisfaction. However, creating an e-commerce marketing strategy requires more than technology. If a company wants to succeed, it needs a marketing team with industry-specific expertise and skills who can respond to trends and implement e-commerce marketing best practices into its strategies.
With that in mind, our editors have compiled a list of the top e-commerce marketing courses and training programs on various online learning platforms. These courses will help beginner, aspiring, and active marketers learn about e-commerce marketing and maintain their industry expertise. For ease of access, we have included these courses in alphabetical order. 
The Best E-Commerce Marketing Courses and Training Programs
---
OUR TAKE: This bestselling, comprehensive training course comes equipped with nearly fifty hours of insights, tips, and strategies to help freelancers, business owners, agencies, and affiliate partners learn about marketing and selling products.
Description: Marketers that enroll in this course will gain access to nearly fifty hours of unique e-commerce marketing video training materials that will help them learn how to grow their business, locate target customers, deliver high-quality products, and sell those products online with custom sales funnels. The program covers social media advertising strategies, email marketing, web traffic analysis, website development, online store management, and sales funnel development.
GO TO COURSE
---
OUR TAKE: Learn how to utilize Facebook's advertising tools in this almost five-hour training course, which covers all the tools you need to boost your e-commerce business.
Description: Marketers looking to market their e-commerce business on Facebook would do well to enroll in this training course. Students can expect to learn to create text, videos, photos, and campaigns for their ads with the Facebook Ads dashboard. The course includes almost five hours of video lecture material, whiteboard walkthroughs, animations, and other tools to help marketers expand their Facebook advertising and retargeting skills.
GO TO COURSE
---
OUR TAKE: Designed to help MailChimp users improve their e-commerce email marketing skills, this four-hour training course covers MailChimp's marketing automation and email marketing toolsets.
Description: This training course will provide step-by-step instructions on using the MailChimp platform to drive traffic, leads, and sales to their e-commerce site. Marketers that take the course will learn how to design effective e-commerce emails, grow their email list with custom opt-ins, automate their email outreach efforts, boost subscribers, and integrate their e-commerce store with the email marketing platform. The course targets drop shippers, marketing managers, physical store owners, and e-commerce entrepreneurs.
GO TO COURSE
---
OUR TAKE: This popular course has been taken by over 90,000 students and is developed to help e-commerce businesses and entrepreneurs learn how to market their brands with Facebook and Instagram's advertising capabilities.
Description: Learn how to become a Facebook and Instagram advertising professional with this nearly thirteen-hour training course. Entrepreneurs that enroll in the program advertising copywriting, domain verification, Facebook Business Manager, customer journey development, advertising metrics, dynamic ads, ROI calculations, sales campaigns, custom audiences, and more. Alongside the over twelve hours of video lecture material, the program also includes thirty-two resources to help students continue learning.
GO TO COURSE
---
OUR TAKE: If you're looking for a compact guide to developing your e-commerce business brand, this intermediate-level course can help you equip yourself with the insights you need to get started.
Description: With approximately ninety minutes of video lecture content, this course can give entrepreneurs and marketers a short-but-sweet introduction to business concepts and e-commerce strategies necessary for developing a brand. Topics covered include developing a value proposition, branding best practices, customer service experiences, pricing strategies, customer journey maps, supply chain management, and marketing strategies across social media and other advertising platforms.
GO TO COURSE
---
OUR TAKE: Give your e-commerce website and marketing strategies an extra optimization boost with the insights, tools, and tips covered in this quick training course.
Description: Learn how to optimize product pages, service pages, checkout processes, pricing strategies, and shopping experiences with this ninety-minute program. Students will learn about using sales psychology to manage price changes, identify roadblocks in the customer checkout experience, utilize gamification techniques in the buying journey, retain customers with excellent service, and boost conversion rates with "outside-the-box" tips and tricks. Alongside the video material, the course also includes a collection of articles and resources to help learners continue to fine-tune their skills.
GO TO COURSE
---
OUR TAKE: This bestselling training course will help beginner e-commerce entrepreneurs learn how to use WooCommerce, create products in their online store, set shipping options, manage drop shipping, and more.
Description: This in-depth program offers nearly thirteen hours of video lecture material designed to help business owners and individual entrepreneurs learn how to create an e-commerce store. The course is divided into four sections covering a specific area of developing and managing an e-commerce store. Students will learn to set up payment gateways, manage coupons, configure shipping options, import products from AliExpress, apply basic SEO strategies for product pages, manage orders, provide refunds, and more.
GO TO COURSE
---
---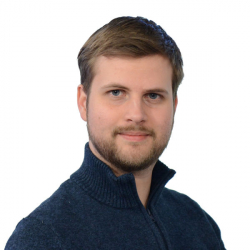 Latest posts by William Jepma
(see all)