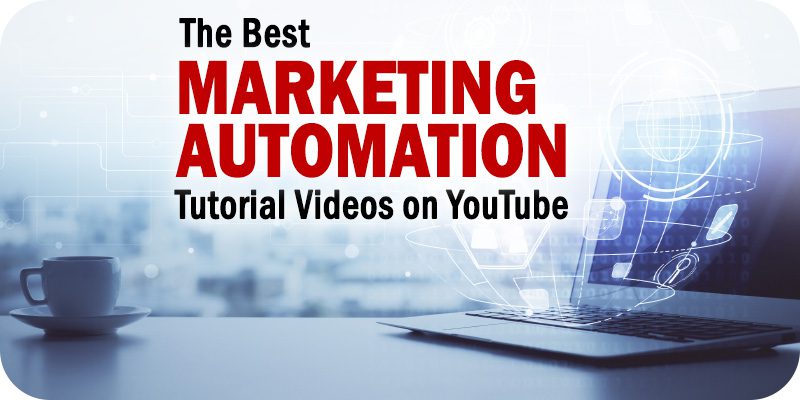 The editors at Solutions Review have compiled this list of the best marketing automation tutorial videos on YouTube to help you become familiar with these powerful marketing tools.
Marketing automation technologies can be some of the most valuable tools in your company's marketing strategies. No matter the industry, the market, or company size, every business can benefit from the unique adaptability and personalization of marketing automation software solutions, making it a resource you don't want to miss.
Learning how to use a marketing automation platform can be challenging, especially if your company is new to the technology and is still getting accustomed to its functionalities. Thankfully, there are countless resources to help companies of all sizes learn how to select, implement, customize, and maintain a top-of-the-line marketing automation solution.
With that in mind, our editors have compiled the following list of marketing automation tutorial videos on YouTube to help you get the most value from whichever marketing or CRM platform your company uses.
These tutorial videos focus on several of the leading marketing automation solutions in the marketplace, so if you haven't decided on a specific piece of software yet, this can help you. They will give you a good glimpse into the world of marketing automation, the tools it uses, and how it can help your company improve its marketing processes, regardless of its industry focus.
The Best Marketing Automation Tutorial Videos on YouTube
---
Channel: Act! Training Videos
Description: The Act! platform provides CRM and marketing automation capabilities that include pipeline visuals and management, customer database management, pipeline management, business insights, reports, and more. It also has an entire YouTube channel dedicated to compact pieces of training and walkthroughs of its platform functionalities. In this two-and-a-half-minute video, you'll get a quick look at the marketing automation tools available on the Act! platform, their ease of use, and how you can track the results of any automation initiatives you have in progress.
---
Channel: ClickDimensions
Description: ClickDimension offers a suite of multichannel marketing solutions developed to work natively with Microsoft Dynamics tools. The platform's marketing automation services include tools for various marketing efforts, and this recently released demo will give you an up-close look at how they work. With forty minutes of material, you can easily follow along as ClickDimensions shows you how to use their platform's automation tools to attract leads, close sales, and engage with customers.
---
Channel: GetResponse
Description: With GetResponse, companies across industries can develop content, maximize sales, and improve traffic with tools for marketing automation, email marketing, website builders, and more. If you're curious about what GetResponse's automation capabilities look like, this ten-minute introduction will walk you through the process of creating marketing automation workflows and give you a look at the types of tools available to customize those workflows to your company's needs.
---
Marketing Automation Tutorial | Digital Marketing Tutorial For Beginners | Simplilearn
Channel: Simplilearn
Description: Alongside the popular online learning courses available on the Simplilearn website, the company maintains a YouTube channel with shorter tutorials and introductions to digital technologies and trends from various industries. For example, this ten-minute tutorial walks its viewers through a definition of marketing automation, explains why it's valuable, and spotlights some of the processes it can automate. While not a software demonstration, the video's easy-to-follow definitions can help newcomers quickly find their footing as they begin to explore marketing automation solutions.
---
Overview of Zoho Marketing Automation, the all-in-one marketing automation software
Channel: Zoho
Description: Zoho specializes in software development, cloud computing, and web-based business tools. It offers a collection of products and applications across major business categories, including marketing, sales, customer service, and more. This brief video will introduce you to the tools and UI of Zoho's marketing automation capabilities and give you a quick rundown of how it can help streamline the way you develop, manage, and optimize your marketing initiatives.
---
Channel: Salesforce
Description: Pardot is Salesforce's B2B marketing automation solution that integrates directly with Salesforce's CRM platform and helps users prioritize valuable leads through scoring and grading. While this bite-sized video won't give you a complete rundown on Pardot's marketing automation features, it will introduce you to its core processes and provide you with a taste of how its suite of tools can help marketing and sales teams get leads and close sales.
---
Channel: VBOUT
Description: VBOUT is a multichannel marketing automation solution optimized for SaaS, enterprise, education, e-commerce, and small businesses. In this tutorial video, you'll see how VBOUT's visual automation building tools can help you set up customized, flexible workflows. Specifics tools covered include triggers, actions, analytics, workflow configurations, multi-workflows, and how to leverage email, SMS, and browser tools in your marketing automation efforts.
---
Channel: LeadSquared
Description: LeadSquared provides companies in multiple industries with end-to-end marketing automation software that captures lead and activity data across channels and uses it to generate targeted and automated customer engagements. With this hour-long deep-dive, Sneha Chowdhary—a product designer at LeadSquared—will teach you to get the most value from the LeadSquared platform. You can expect to learn how to automate processes like creating tasks, posting activities, assigning leads, sending campaigns, creating marketing reports, designing workflows, and more.
---
---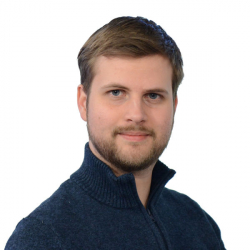 Latest posts by William Jepma
(see all)