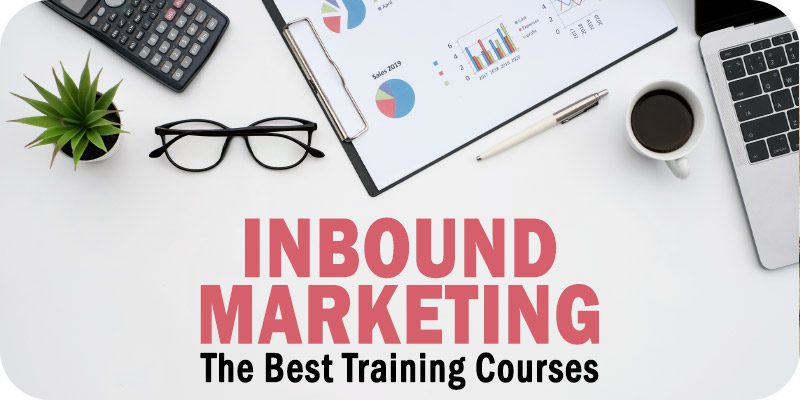 The editors at Solutions Review have compiled a list spotlighting some of the best inbound marketing training courses for marketers to consider. Solutions Review participates in affiliate programs and may make a small commission from products purchased through this resource.
Inbound marketing is one of the leading methods companies across industries use to grow their brand, expand their reach, and meet their target customers where they are in the buying journey. However, the inbound methodology is a relatively recent addition to the industry, so marketers of all experience levels must familiarize themselves with the inbound marketing basics to ensure that they can apply those skills and insights to their business' evolving marketing strategies.
With that in mind, our editors have compiled a list of the top inbound marketing training courses available across various online learning platforms known for their reputation and success. For ease of access, we have included these courses in alphabetical order. 
The Top Inbound Marketing Training Courses
---
OUR TAKE: This comprehensive, five-month certification program is a springboard for your career in inbound sales and gives you the tools and insights you need to master HubSpot's inbound toolset.
Platform: Coursera
Description: Offered by HubSpot, this five-course, fully-online training program can be completed between five-to-six months with an estimated workload of five hours of studying a week. The course is designed by HubSpot's inbound sales experts. It covers foundational topics around lead management, sales process engineering, sales enablement, content creation, customer relationship management (CRM), inbound sales, customer success, and social selling. Marketers will also receive hands-on experience with HubSpot's CRM software and be equipped with the inbound sales and marketing best practices they need to kickstart their careers.
GO TO COURSE
---
OUR TAKE: If you're looking for a shorter introduction to HubSpot's inbound sales and marketing strategies, this course fits the bill. You'll learn the basics of the inbound methodology and see firsthand how it applies to sales, marketing, and service strategies.
Platform: Coursera
Description: With twelve hours of learning material to work with, marketers that enroll in this course will receive a compact but thorough introduction to the inbound methodology and its ability to help companies improve their marketing and sales efforts. Subjects covered include sales and marketing alignment, inbound business strategies, lead qualification, buyer personas, and more. Students who enroll in the course will also access the other three programs included in HubSpot's Sales Training for High Performing Teams Specialization, which offers additional insights into the sales-specific side of the inbound methodology.
GO TO COURSE
---
OUR TAKE: Content marketing is often the backbone of inbound strategies, and this course will help ensure that you have the skills and know-how needed to create content that attracts and converts your target audience.
Platform: Udemy
Description: In this almost seven-hour course, marketers will learn how to strategize, develop, execute, and maintain effective content marketing strategies that attract customers and convince them to convert into high-quality leads. Marketers who enroll can expect to learn about creating content that ranks highly in search engine results, optimizing content for SEO, researching keywords, optimizing image-based content, developing a marketing funnel, promoting content to ensure it reaches the right people, and measuring the success of their content strategies. 
GO TO COURSE
---
OUR TAKE: Understanding the value of inbound marketing is one thing, but it's just as important to know how it interacts with other marketing tools and systems. This course will help you make those connections and put them into practice.
Platform: Udemy
Description: Marketers who enroll in this entry-level training course will learn about inbound marketing strategies, how they generate leads, and how to use Google Analytics to measure lead behavior, identify KPIs, and make improvements. Specific topics students will work with include repurposing content, determining what content audiences want, using the Google Analytics toolset, designing conversion paths, measuring analytics, creating headlines that attract customers, content lifecycle management, onboarding new customers, and warming leads with email marketing.
GO TO COURSE
---
OUR TAKE: If you're brand new to the inbound marketing methodology, this compact introductory course will help equip you with the understanding you need to start generating leads for your business.
Platform: Udemy
Description: With this beginner-level course, marketers will receive a brief but thorough introduction to the benefits and tools of inbound marketing. They will learn how to create content that converts website visitors into leads, build landing pages that entice viewers to fill out a form, create forms that consistently convert, develop meaningful thank-you pages, write blogs their target audience will care about, build compelling calls-to-action (CTAs) that drive engagement, use social media to boost website traffic, and nurture leads down the sales funnel. Alongside the course's approximately ninety minutes of lecture material, learners will receive sixteen additional resources to help them expand their learning.
GO TO COURSE
---
OUR TAKE: Inbound marketing lives and breathes off data, so marketers must understand the process of developing an inbound strategy informed by meaningful, tested data sets. This course will help you get started.
Platform: Udemy
Description: This in-depth training program includes eight hours of lecture material alongside worksheets outlining step-by-step processes, Google Documents to reinforce the lectures, and screencasts that break down each step of the techniques students will work through. The topics covered include keyword research, content strategy development, community mapping, buyer personas, blogging best practices, inbound campaigns, the buyer's journey, conversion maps, and more.
GO TO COURSE
---
---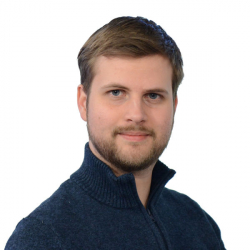 Latest posts by William Jepma
(see all)