The Top Google Analytics Training Courses for Marketers to Take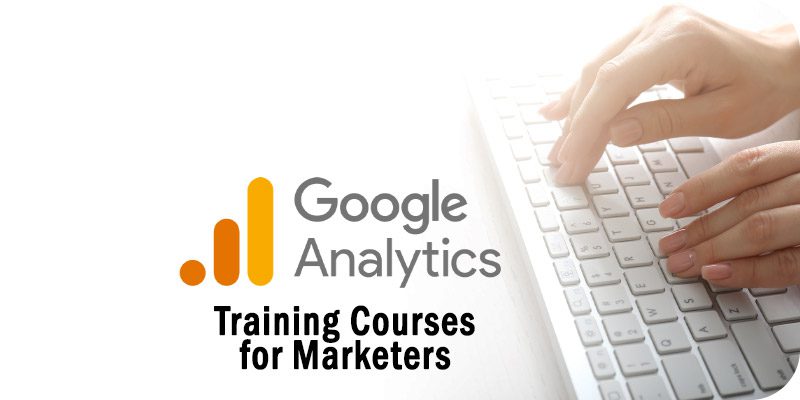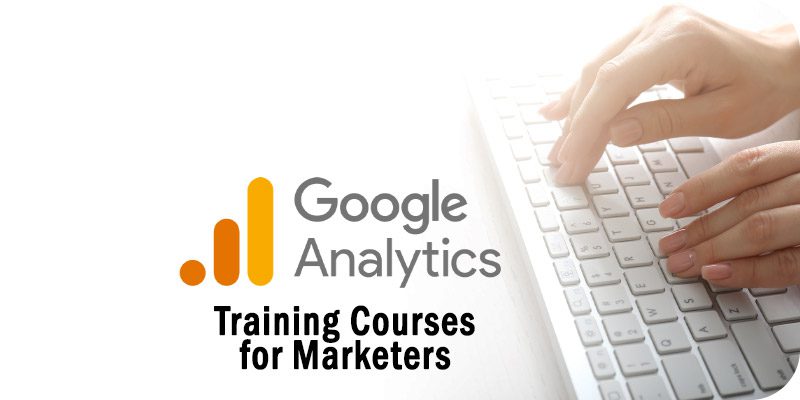 The editors at Solutions Review have compiled the following list to spotlight some of the best Google Analytics training courses for marketers of all experience levels to consider taking. Solutions Review participates in affiliate programs and may make a small commission from products purchased through this resource.
Digital marketing analytics is an essential pillar of almost every successful marketing strategy. With in-depth marketing analytics and data management tools, companies can use predictive data and data collection to gain the insights they need to respond to changing marketing trends and customer expectations while continuously improving their efforts to connect with the right audience at the right time.
If your marketing team wants to kickstart or improve its marketing analytics strategy, Google Analytics can probably help. As one of the most popular analytics platforms in the marketplace, Google Analytics can assist marketers in monitoring, analyzing, and optimizing their website traffic. However, if you're unfamiliar with the platform, you should consider a training course to help you start on the right foot.
To help, the editors at Solutions Review have spotlighted the following Google Analytics training courses for marketers to consider improving their skills and platform expertise.
The Top Google Analytics Training Courses for Marketers
---
OUR TAKE: As a professional certification course, this program will equip you with the in-demand skills, insights, and know-how you need to become a qualified Google Analytics expert.
Provider: Coursera
Description: This beginner-level certification course has no prerequisites and can be taken by anyone looking to break into the analytics marketplace. Over approximately six months, aspiring data analysts will learn from Google employees and experts and understand the practices and tools needed in the high-paced world of marketing and data analytics. Topics covered include cleaning data for analysis, developing spreadsheets, R programming, data visualization, Tableau, and presenting data findings via dashboards and presentations.
GO TO COURSE
---
OUR TAKE: This instructor-led, self-paced training course can help you become an expert at using Google's AdWords and Analytics dashboards in your company's evolving business and marketing strategies.
Provider: Edureka
Description: Google Analytics is one of the most widely used analytics platforms globally, so there's a lot of value in learning to master the capabilities and tools. With this online self-directed training course, learners will use structured training exercises, videos, presentations, projects, and assignments to enhance their Google Analytics skills. Some subjects include an introductory overview of web analytics products, categories, segmentation, case studies, and techniques. Meanwhile, the Google Analytics-specific tools introduced in the course include audience reports, e-commerce analytics, behavior analysis, social media analytics, data analysis, and conversions.
GO TO COURSE
---
OUR TAKE: Taught by Joshua George, the founder of an award-winning SEO agency, this one-hour training course will introduce you to the Google Analytics tools you can use to measure and improve your website and marketing performance.
Provider: Skillshare
Description: With this compact, intermediate-level course, aspiring data analytics will learn to use Google Analytics to identify what web pages are most successful, why those pages are successful, where the traffic is coming from, who the visitors are, and what sources are sending people to the site. Other subjects covered in the course include demographic reports, using behavior reports to learn how to keep people on a page for longer, segmenting data to discover new insights, and measuring marketing performance with real-time information. The course uses a series of 13 videos and a hands-on class project to help learners practice and hone the skills they've learned.
GO TO COURSE
---
OUR TAKE: If you're new to Google Analytics, this comprehensive introduction can help you hit the ground running. The two-hour course will teach you to measure and analyze your website's data and use it to drive traffic and boost sales significantly.
Provider: Udemy
Description: This beginner-level Google Analytics training course will teach users to identify their audience, track website engagement, understand where web traffic comes from, optimize web content for SEO, and see how users navigate the website. Specific skills covered in the training course include Google Analytics Behavior Reports, campaign tagging, custom report management, custom alerts, goal tracking, audience reports, analytics intelligence, segmentation, and more. The bestselling, top-rated course has helped thousands of users learn valuable best practices for Google Analytics.
GO TO COURSE
---
OUR TAKE: With over 9,000 reviews and an average score of 4.4 stars, this is one of the most popular Google Analytics Training Courses listed. The course is tailored to beginners and uses a hands-on, scenario-driven approach to help users learn the fundamentals of Google Analytics.
Provider: Udemy
Description: This bestselling Google Analytics course can help beginners improve how they monitor their business performance and identify growth opportunities. Students will learn to create a Google Analytics account, install tracking codes, load demo data, remove internal traffic from reports, explore data segments, use campaign tagging to monitor marketing performance, remove spam traffic, set up custom alerts, and analyze audience, behavior, and acquisition reports. The program is taught by Daragh Walsh, a top-rated instructor who has helped over one million people improve their skills.
GO TO COURSE
---
OUR TAKE: Give yourself an in-depth introduction to Google Analytics with the practical examples, quizzes, and videos in this popular training course.
Provider: Udemy
Description: With this course, Google Analytics users will have access to almost five hours of video material, over fifty real-world examples, and one hundred quiz questions to help them learn how the platform works and put their new skills to the test. The course will cover topics like measuring data with Google Analytics, website speed optimization, data segmentation, socio-demo data analysis, UTM parameters, internal site search, and using data to drive meaningful business growth.
GO TO COURSE
---
---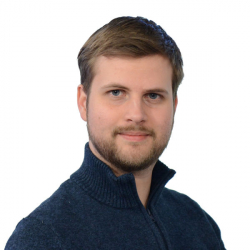 Latest posts by William Jepma
(see all)