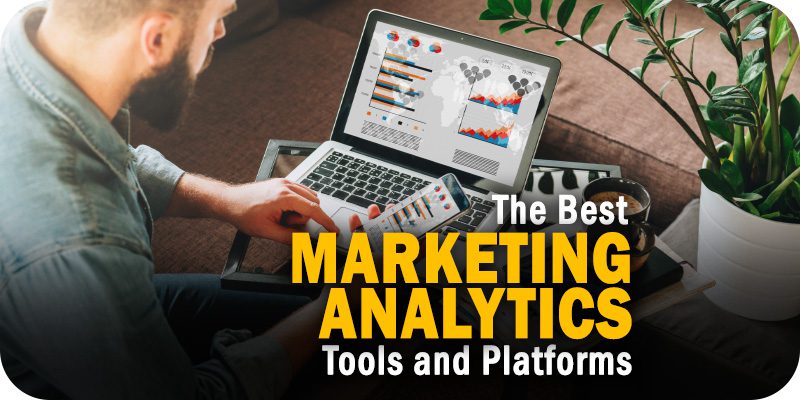 Our editors compiled a list of the best digital marketing analytics tools worth considering in 2022 based on each vendor's reputation, accessibility, feature diversity, and business size adaptability. Solutions Review participates in affiliate programs and may make a small commission from products purchased through this resource.
The best digital marketing analytics tools have proven time and time again to be an essential asset to marketing automation campaigns and strategy successes. Marketing analytics uses predictive data and data collection to help marketing teams gain the insight they need to stay on top of shifting market trends and clientele interests while optimizing their efforts to reach the right audience at the right time. With marketing analytics tools, marketers can create the most compelling, successful marketing campaigns possible.
Solutions Review has created this list to spotlight some of the best digital marketing analytics tools on the market for 2022 (and beyond). These tools were selected using parameters like accessibility, feature diversity, and business size adaptability in mind. All solutions have been provided in alphabetical order for your convenience.
The Best Marketing Analytics Tools and Platforms
---
Description: Act-On Software provides marketing solutions that help marketers engage leads at each customer lifecycle stage. For marketing analytics, Act-On's software provides users with customizable marketing dashboards, marketing performance reporting tools, marketing campaign reports, and the Act-On Data Studio, which offers advanced reporting tools for filtering, aggregating, and exporting marketing data and measurements. Companies that use Act-On can utilize these tools to capture the valuable insights needed to improve marketing content, messaging, and campaigns for the entire customer lifecycle.
---

Description: Adobe Analytics enables users to mix, match, and analyze data from anywhere in the customer journey. The platform comes equipped with marketing, channel, customer, web, attribution, and predictive analytics capabilities for online and offline marketing campaigns, streamlined workflows, and modeling. Adobe Analytics, part of the Adobe Experience Cloud product suite, also integrates with Adobe Marketing Cloud and other third-party providers, allowing users to maintain consistent control over all the marketing campaigns their teams are running.
---

Description: Adverity provides a data and analytics platform to meet companies' sales, marketing, and e-commerce needs in retail, technology, media, telecom, and other industries. The company's end-to-end marketing analytics platform provides users with a "single source of business intelligence." It is equipped with AI-powered predictive analytics, data visualizations, a no-code data transformation engine, dashboards, and automated data integrations from hundreds of sources.
---

Description: ClickDimensions is a marketing, analytics, and services platform designed for use with Microsft products. Since the platform was designed within Microsoft Dynamics and partnered with Microsoft Dynamics 365, Microsoft Azure, and Power BI, users can integrate with those platforms for no additional cost. ClickDimensions offers features like enterprise-grade marketing intelligence, customer success support, campaign automation, intelligent dashboards, and more.
---

Description: Emarsys, an SAP company, offers an omnichannel customer engagement platform for retail, e-commerce, travel, mobile, and cross-industry use cases. The platform's analytics capabilities can help users measure the performance of their customer engagement strategies with ready-made revenue impact reports, analytics dashboards, revenue attribution reports, AI marketing tools, custom reporting, and a collection of integrations. Companies that work with Emarsys can unlock insights into their marketing ROI and use it to develop, maintain, and optimize their marketing team's ongoing strategies and campaigns.
---


Description: Freshworks provides business software solutions designed to be ready to go right "out of the box." Its analytics solution, Freshworks Neo, equips users with the tools needed to track data across the customer lifecycle, extract insights from user touchpoints, create custom reports, and more. For companies looking for a user-friendly platform for their marketing analytics management and strategies, Neo is an appealing solution to consider.
---

Description: Google Analytics, part of the Google Marketing Platform suite, offers a Free and Premium model. The free model provides web analytics and tag management solutions for mid-tier marketers. The Premium offering is designed with enterprise-level users in mind, in contrast to the midtier marketers that often use Google's free analytics toolkit. The company's Premium offering comes equipped with features like segment discovery, predictive modeling, open APIs, integrated reporting, and a suite of search, website, and advertising campaign management tools.
---

Description: Heap is an analytics platform designed to help product, marketing, and customer success teams create meaningful digital experiences that attract, convert, and retain users. The program tracks all of the interactions someone has with a product so companies can identify what customers love, what they don't, and make adjustments as necessary. Heap provides product metrics and analytics to personalize the buyer experience and retain customers.
---

Description: HubSpot offers a variety of capabilities centered around marketing, sales, and customer service. With HubSpot's marketing analytics and dashboard capabilities, companies can measure their campaign performance from a single place with built-in analytics, reporting, dashboard,  and website metric tracking tools. HubSpot is one of the most popular companies in the marketing landscape. Its easy-to-use interfaces and tools can help users of all experience levels improve their confidence as data-driven marketers.
---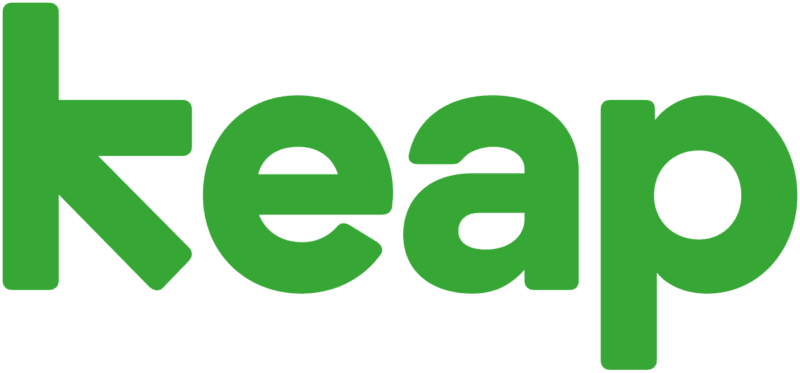 Description: Keap is a CRM and marketing automation solutions provider for small businesses. With the platform's built-in marketing reporting software, users can track form completions, email open rates, click-throughs, marketing, campaign performance, contact action, sales reports conversions by sales stage, lead source, and other customizable criteria. Keap collaborates with an onboarding expert to initiate setup for clients inexperienced with marketing tools. 
---
Description: Omnisend specializes in marketing solutions for e-commerce, email marketing, SMS, and automation. As part of the company's omnichannel marketing automation platform, Omnisend provides its users with revenue attribution, cross-channel tracking, sales dashboards, campaign and automation reports, sales and performance metrics, email marketing, and a single customer view outfitted with site tracking, behavioral, and transactional data for segmentation. 
---
Description: Optimove provides predictive customer analytics, AI optimization technologies, and a multi-channel campaign orchestration engine to help marketers create customer-led journeys that promote higher engagement, retention, and lifetime value. Every Optimove customer is equipped with a primary point of contact, customer training, consultations, and a self-learning predictive customer model to maintain accurate persona-based segmentation and marketing campaigns.
---

Description: Oracle Analytics uses augmented analytics, business intelligence, embedded machine learning, and AI to analyze data across an organization and help its users make smarter business predictions and decisions. Oracle offers four products as part of its Analytics offering (Oracle Analytics Cloud, Oracle Analytics Server, Oracle Fusion Warehouse, and Oracle Essbase) to help marketers access data, discover insights, and collaborate with colleagues from anywhere.
---

Description: Oribi is designed to provide a simple-to-use marketing analytics tool that helps users use actionable insights to drive results. The platform automatically tracks website traffic and events so companies can discover where they lose prospects and which events drive the most conversions. Often sued by companies in the e-commerce, SaaS, real estate, medical, tourism, education, and government sectors, Oribi includes features like custom reports, marketing attribution, optimization, segmentation, and more.
---

Description: The OWOX BI platform offers companies an "all-in-one" marketing analytics solution to help marketers and analysts combine marketing data from across the customer journey and use it to build reports, measure successes, and get a comprehensive overview of their marketing performance. Users can also use the easy-to-use platform to import cost data to Google Analytics, collect data via Google BigQuery, track data from across pipelines, automate reporting and attribution, unlock customer insights, and increase the efficiency of their advertising efforts.
---

Description: Pardot is the B2B marketing automation solution from Salesforce and directly integrates with Salesforce's CRM to harness all available data, align marketing and sales, generate leads, and keep them engaged. The platform's B2B marketing analytics features include customizable dashboards, AI-driven insights, pre-built KPIs, 3rd-party integrations, native learning tools, multi-touch attribution dashboards, predictive models, and other tools designed to promote data-driven decisions.
---


Description: Pathmatics is a digital marketing intelligence platform focused on helping marketers track data across their Facebook, Instagram, Twitter, mobile, video, and display strategies. The platform is best suited for agencies, publishers, and brands looking for products to help them understand, organize, and integrate their data. Its features include an easy-to-use interface, simple exports, customizable alerts, report-building tools, integrations with CRM and BI platforms, customizable dashboards, and more.
---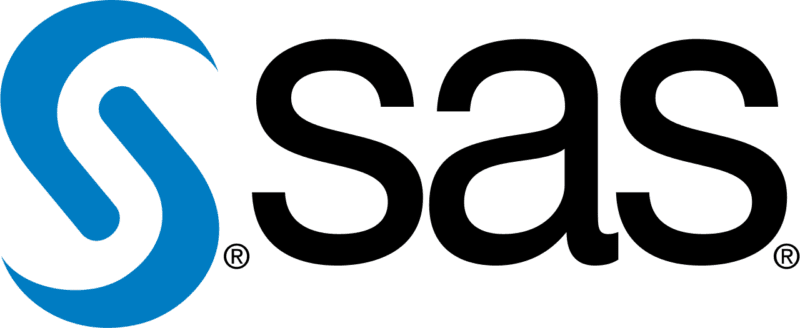 Description: SAS is a global analytics provider offering a suite of solutions designed to help users discover and interpret data, identify what's working, fix what isn't working, and drive relevant change. For marketers, the SAS offers several products with functionalities for customer journey activation, real-time decision engines, adaptive planning, AI, personalization, marketing data management, advanced modeling, simulation testing, performance measurements, and more.
---

Description: Upland is designed to help marketers create personalized campaigns that boost engagement, loyalty, and conversion. Its suite of marketing products covers mobile app and web analytics, intelligent personalization, campaign reporting, and more. These solutions can operate independently and integrate with one another. With Upland Localytics, a mobile marketing and analytics software, companies can create personalized mobile app campaigns using internal and external customer data, measure successes, and boost engagements.
---

Description: Whatagraph is an online marketing platform tailored toward marketing agencies, freelancers, and in-house marketing departments looking for a tool to help them review, monitor, and report on the performance of their marketing campaigns. Features include cross-channel reporting, API integrations, custom branding, automated report delivery, custom data, pre-built templates, and other tools for monitoring data in real-time across channels. Whatagraph also integrates with dozens of leading marketing solutions and social media platforms, including Facebook, Google, LinkedIn, Salesforce, Shopify, and more.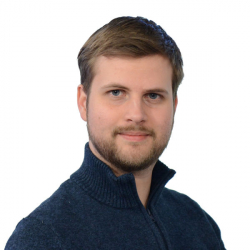 Latest posts by William Jepma
(see all)